Thomastik-Infeld Dominant Pro Violin String Set
PRODUCT HIGHLIGHTS


Dominant Pros produce a broad range of sound colors


High resistance to bow pressure and a very high dynamic level


Exceptionally powerful, with a good balance of brilliance & warmth


For intermediate level to professional Violinists
4/4
Thomastik-Infeld Dominant Pro Violin String Set
DOMINANT PRO is ideally suited for chamber musicians and fiddle player, soloists, and orchestra musicians. The set sounds darker, more focused and responds more directly than DOMINANT. Despite the direct response, the strings give the musicians the possibility to create a broad range of sound colors. And, they are warmer and broader than PIs with less tension.The string tensions have been increased by an incremental amount in order to adapt the resistance to bow pressure to suit extended playing requirements without overburdening the instrument.
When required, DOMINANT PRO asserts itself very well against the sound of an entire orchestra. With corresponding dynamics and a capacity for modulation, DOMINANT Pro also offers optimum possibilities when used in chamber music. With a fast break-in time, in two to three hours of playing, a newly strung set has achieved its full performance capability in terms of sound.
DOMINANT PRO is available in medium and is a superb match when combined with DOMINANT medium violin strings.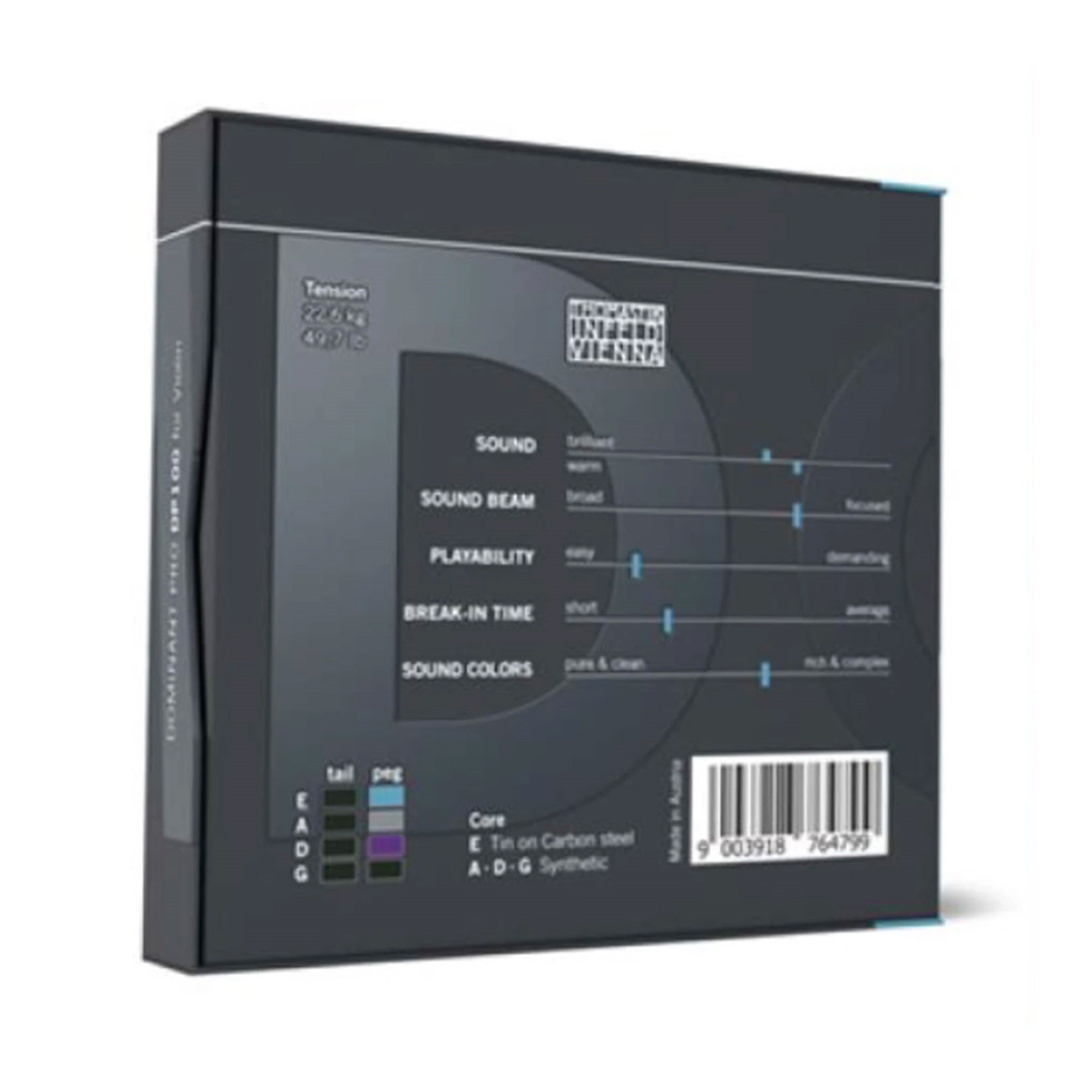 Thomastik-Infeld Dominant Pro Violin String Set Features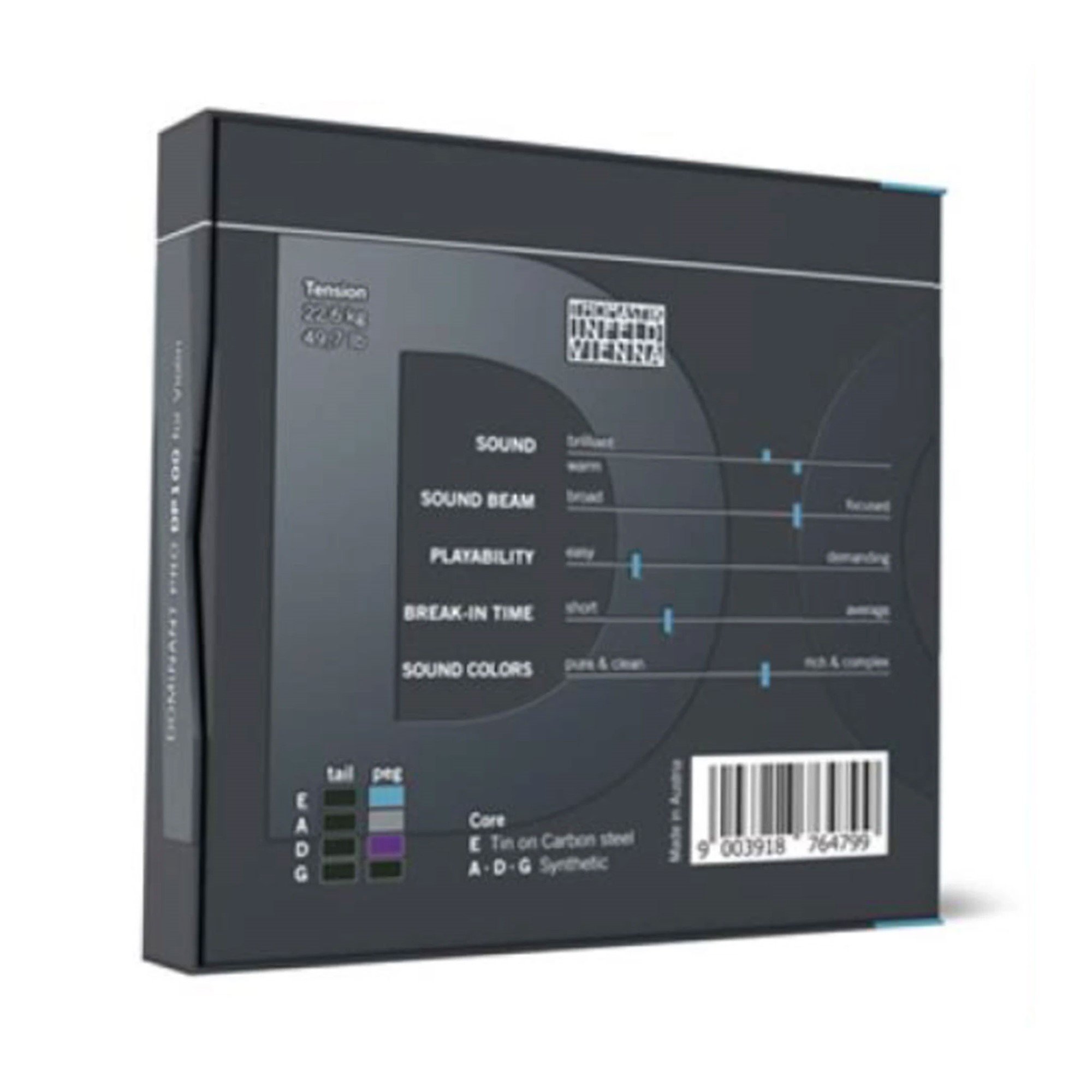 The Strings:
Medium Gauge
E String: Tin Wound over Steel Core, Removable Ball End
A String: Aluminum Wound over Synthetic Core
D String: Silver Wound over Synthetic Core
G String: Silver Wound over Synthetic Core