CLEARANCE Renée Nicolette Violin Outfit
PRODUCT HIGHLIGHTS
Tone: Strong, open, rich
Aesthetics: Honey colored varnishing, with beautiful visible wood grain in the spruce top, and tiger striping on the ribs and back
Perfect for: Advancing students and intermediate players
Clearance instruments feature the sound quality and playability of our regular products, but have small cosmetic imperfections or a discontinued finish. Call 1-800-779-0242 with questions or to see photos.
CUSTOMIZE YOUR ORDER: Add item to cart then save your accessory selections to your shopping cart before checkout.
4/4
Outfit Accessories:
Case: Choose from available cases in the customizer.
Bow: Giuliani Premier
Rosin: Art Craft
Accessories: D'Addario Prelude strings installed, extra set strings (Portland or similar), Cleaning Cloth, Luggage Tag
Recommended Upgrade: Dominant Strings, Espresso Case
Created in French tradition of violin-making, the Renée Nicolette Violin has unique features such as heart-shaped tuning pegs and a ridged tailpiece. This exceptionally beautiful violin provides intermediate and advanced players with the opportunity to elicit new tonal colors with its elegant, sweet sound. The Renée Nicolette Violin is perfect for players who desire sensitivity and sweetness over bright or dark tones.
Violin Features:
High-grade, 100% genuine ebony heart-shaped tuning pegs, fingerboard, chin rest, and ridged tailpiece.
A single gold-toned pre-installed individual fine tuner.
Chin rest brackets are elegant, gold-toned brass.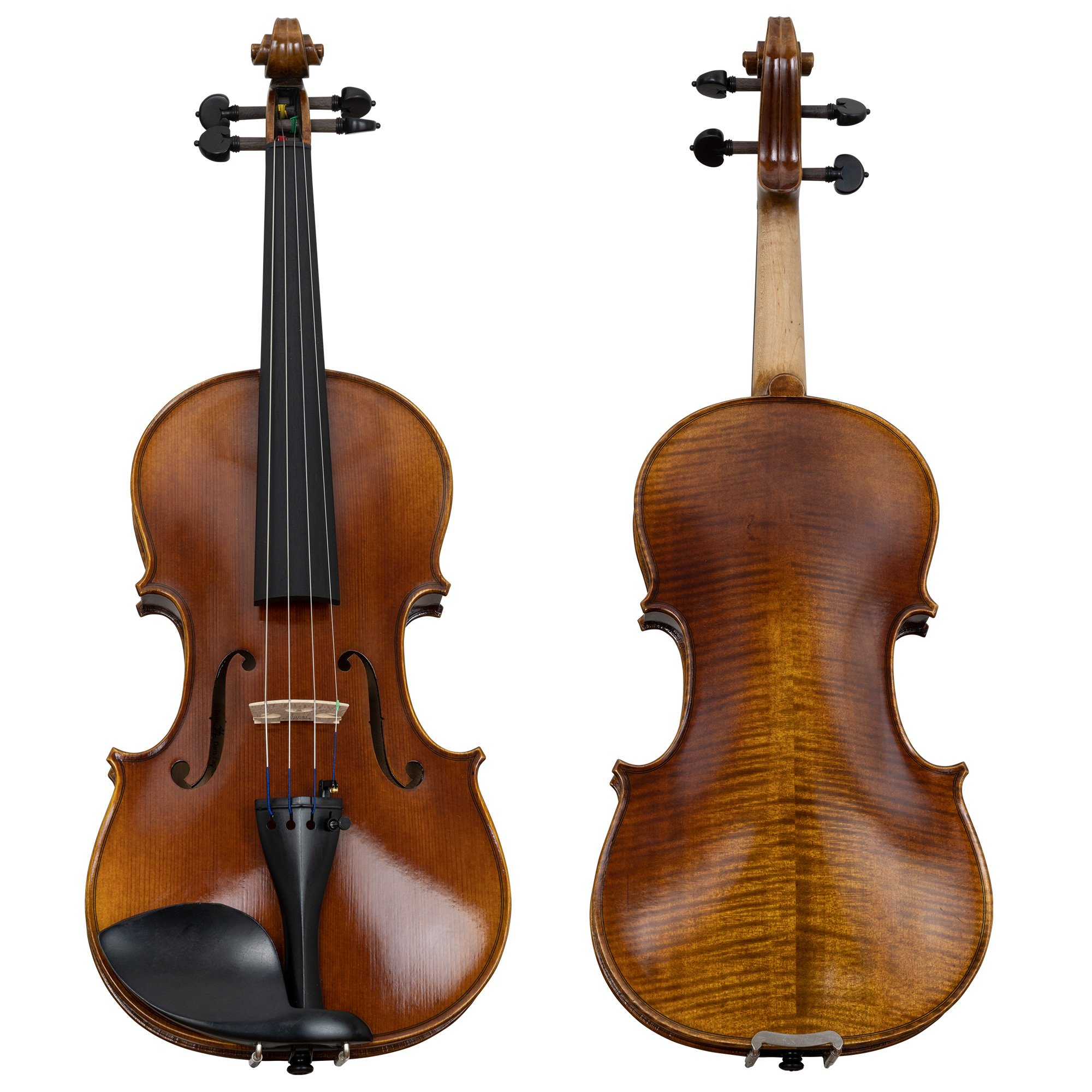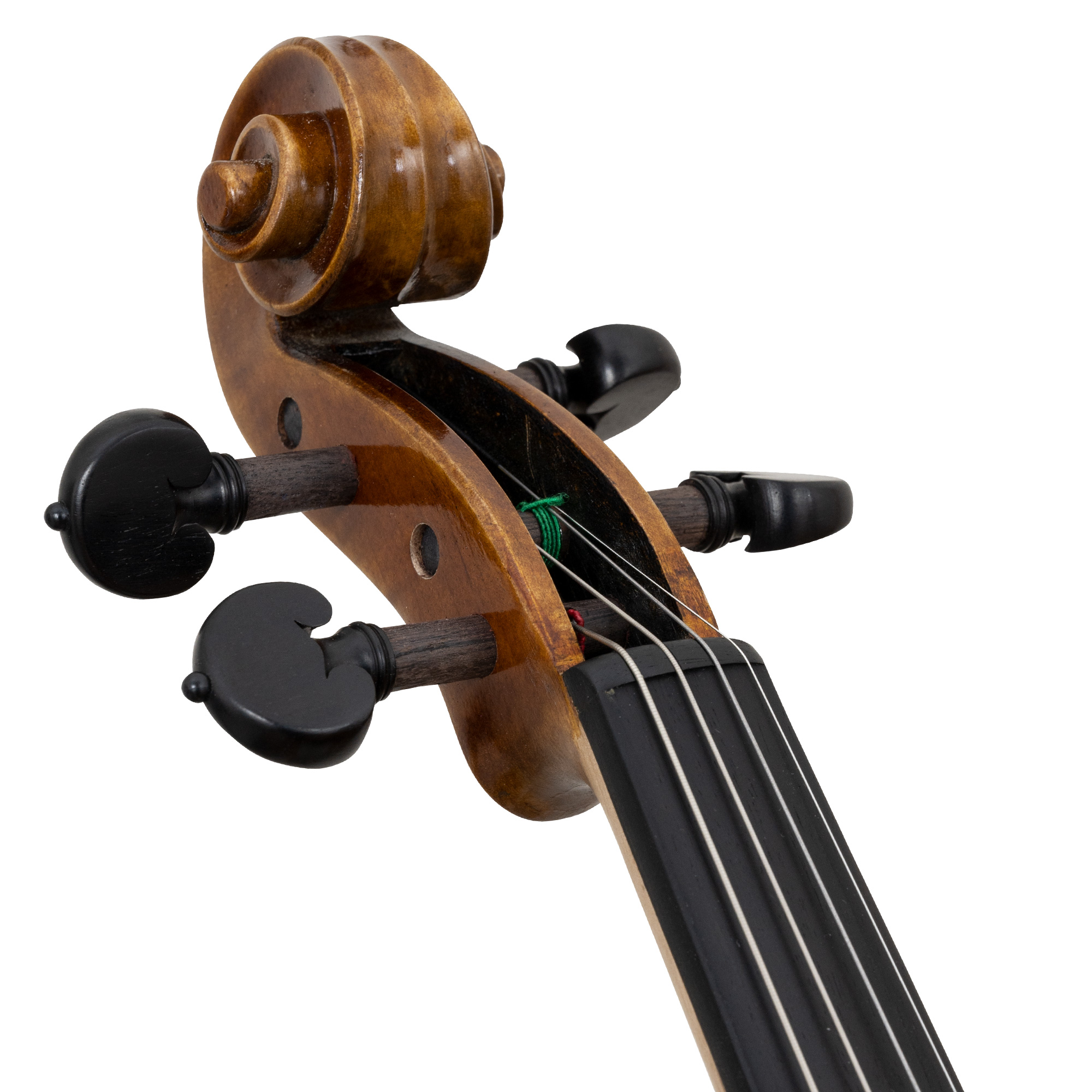 Professional Setup Included
All our violins are set up in the USA by our staff of in-house professional luthiers. This includes:

Arching the custom bridge
Fitting bridge feet to the curvature of the violin
Carving the nut to professional curvature
Fitting pegs Polishing the finish
Installing strings and tuning the violin (violin may need to be re-tuned after shipment)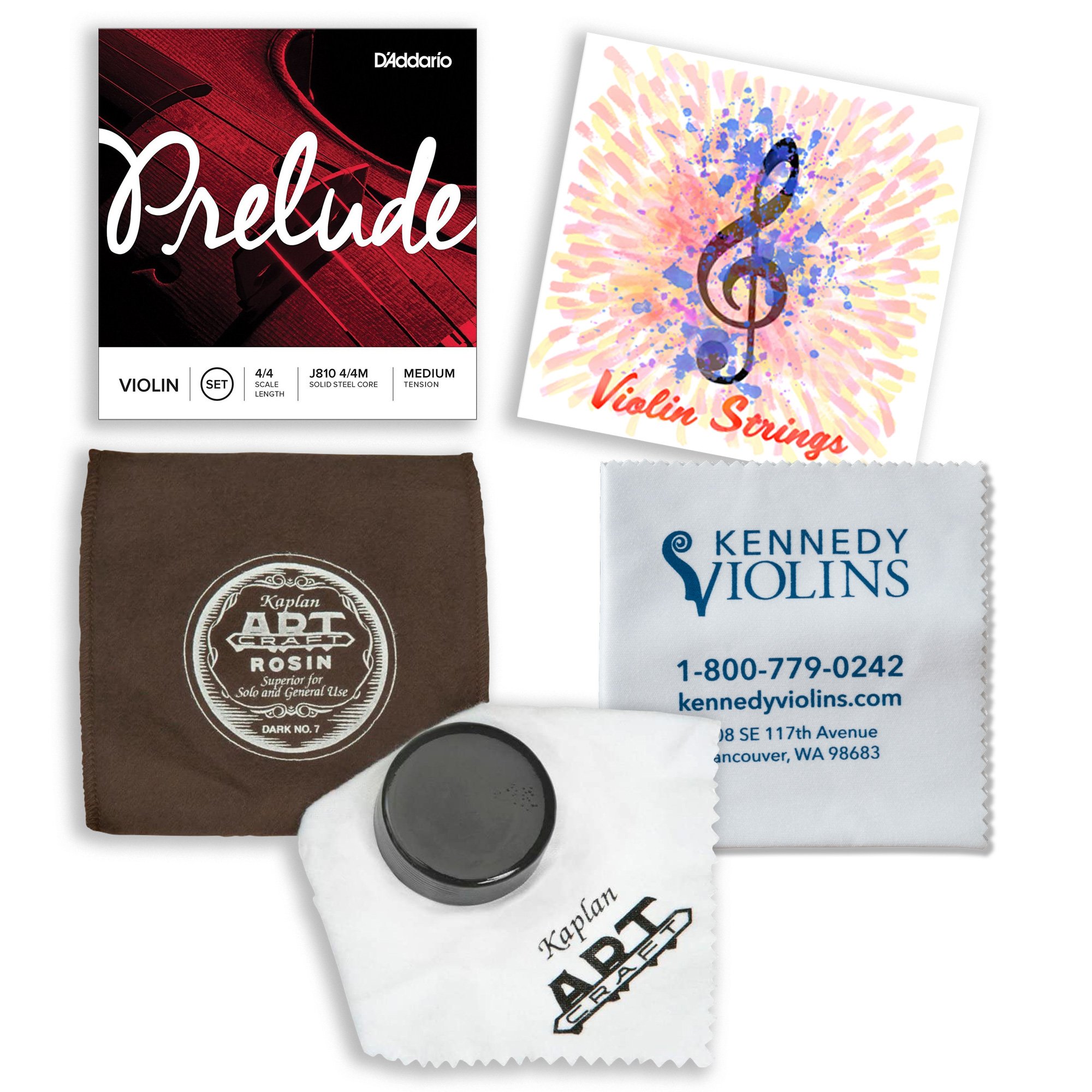 Included Accessories
In addition to a Giuliani Premier bow and a sturdy, lightweight case; your violin comes with a selection of quality accessories.

Installed D'Addario Prelude Strings
Extra set of Portland Strings
Art Craft Rosin
Polishing Cloth

Accessories may vary due to availability or special offers.