L'archet Brasil Nickel Fully-Mounted Violin Bows
PRODUCT HIGHLIGHTS
Aged Pernambuco wood
Fully-mounted nickel frog with Parisian eye
Abalone slide
Bone tip
CUSTOMIZE YOUR ORDER: Add item to cart then save your accessory selections to your shopping cart before checkout.
Fornaciari Jr Juliano Oliveira W Imberti
These nickel fully-mounted Brazilian Pernambuco bows from individual L'archet Brasil bowmakers are selected by the Kennedy Violins team for balance, sound, beauty, and playability. Each bow represents the finest elements of quality craftsmanship, which can take your sound to the next level!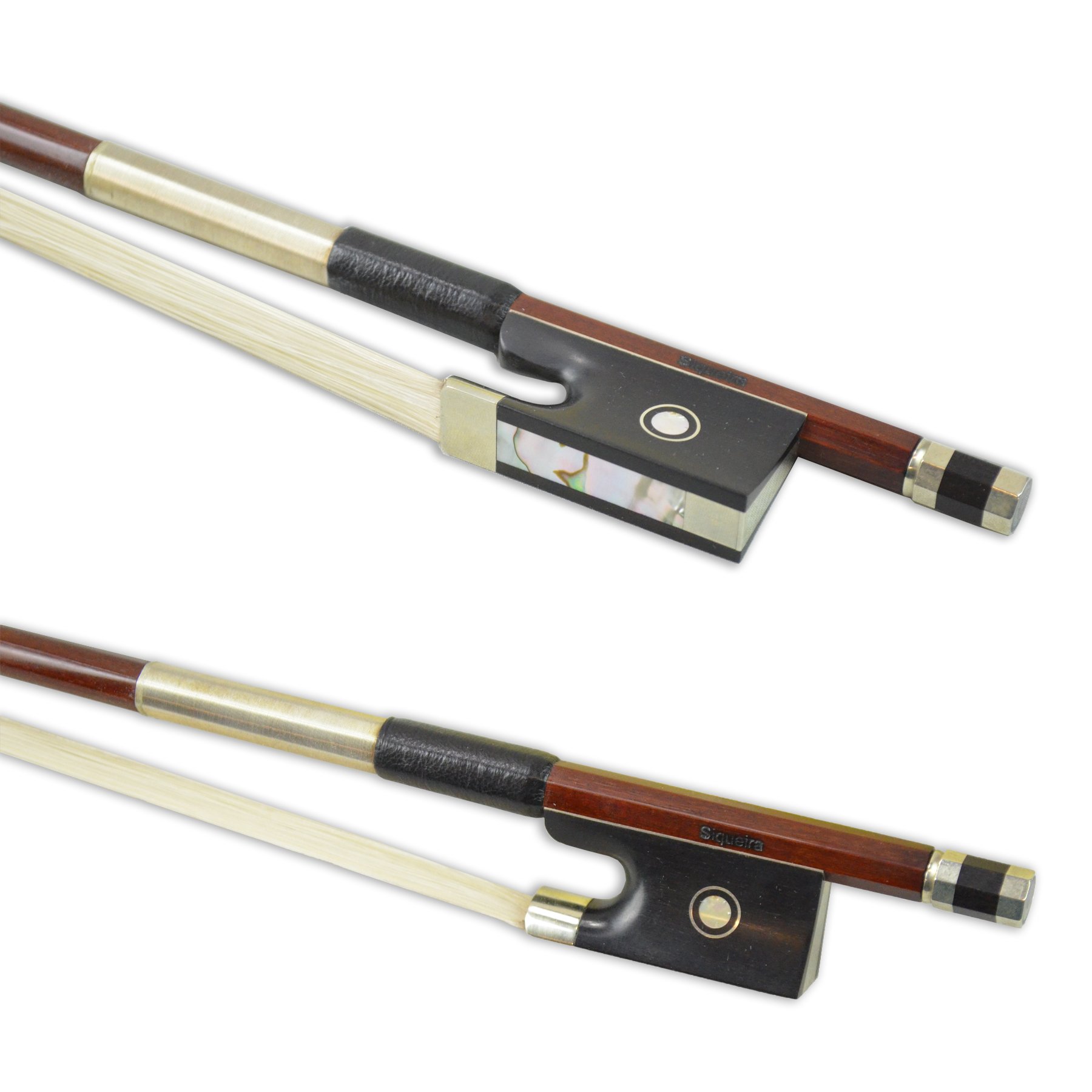 Features
Aged Pernambuco wood
Fully-mounted nickel frog with Parisian eye
Abalone slide
Bone tip
Silver winding
Goat-leather thumb-grip
Stamped with bow maker's name