D'Addario Eclipse Rechargeable Clip-On Guitar Tuner
PRODUCT HIGHLIGHTS
Quick, accurate tuning
Perfect for guitar, bass guitar, and ukulele
Rechargeable tuner includes cable
Bright, full-color display
CUSTOMIZE YOUR ORDER: Add item to cart then save your accessory selections to your shopping cart before checkout.
Default Title
The Rechargeable Eclipse Headstock Tuner holds up to 24 hours of tuning time per charge. With the included USB cable, simply plug into any USB port to charge up. This Eclipse Tuner still has multi-swivel action, an extra bright LCD display, and auto power-off, but now, you'll never have to change a battery again. With this new rechargeability feature, on top of the full color vertical display and easy to use clip-on functionality, Eclipse provides excellent value to any player.
24 Hours of tuning per Charge
Rechargeable
Extra bright LCD display
USB Cable Included
Built-in lithium ion battery
Ideal for guitar, bass, and ukulele
The Rechargeable Eclipse Tuner features a full-color vertical display, auto power-off, and pitch calibration in a discreet, compact design. The multi-swivel action allows for the perfect viewing angle and can be mounted in front of or behind the headstock.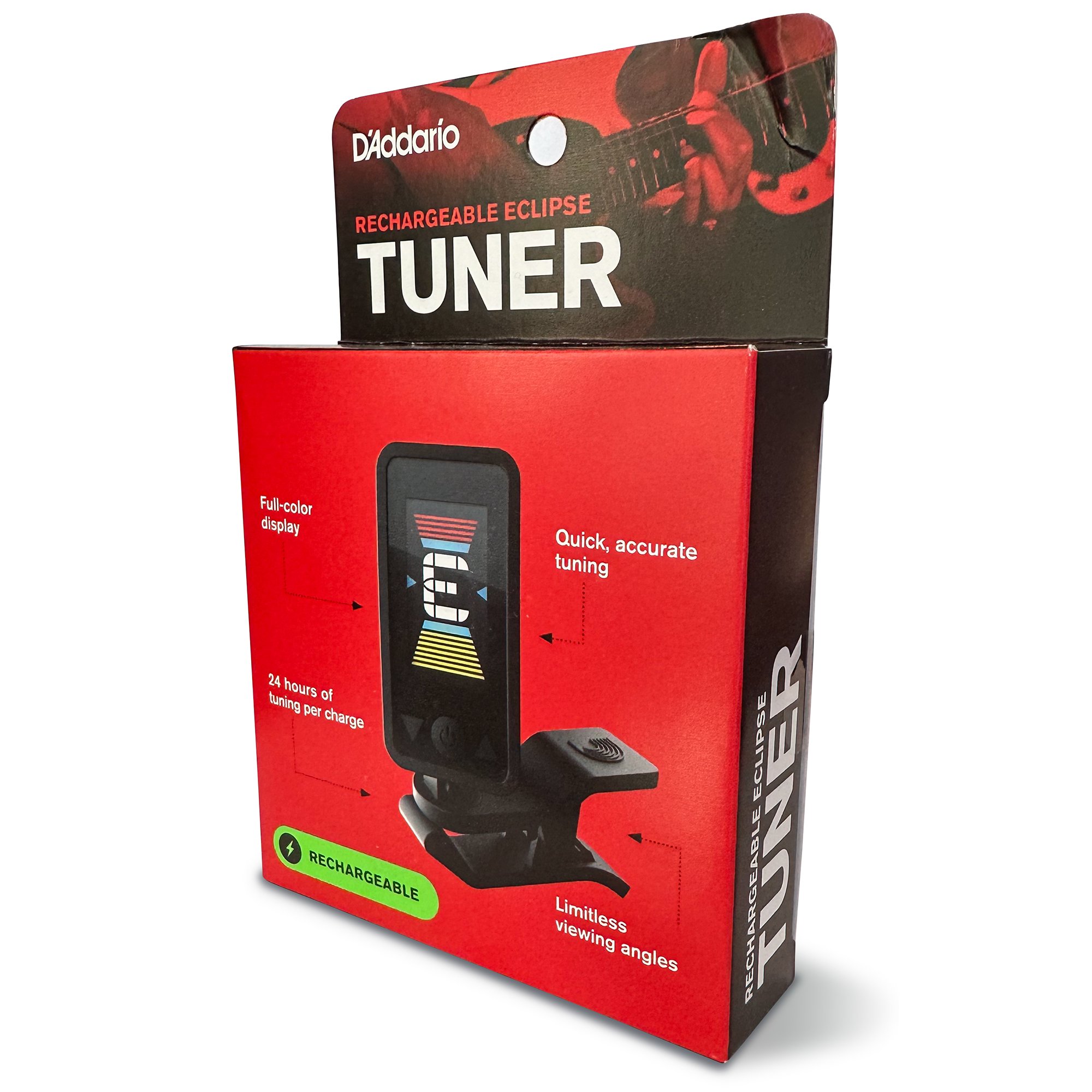 Get rechargeable convenience in the Eclipse headstock tuner with built-in battery.