CLEARANCE Anton Gerard Violin Outfit
PRODUCT HIGHLIGHTS
Tone: Rich, chocolatey, bold
Aesthetics: Gorgeous deep wood grain on the spruce front, rich brown varnish, and intense tiger striping on the ribs, back and scroll
Perfect for: Advancing violinists
Clearance instruments feature the sound quality and playability of our regular products, but have small cosmetic imperfections or a discontinued finish. Call 1-800-779-0242 with questions or to see photos.
CUSTOMIZE YOUR ORDER: Add item to cart then save your accessory selections to your shopping cart before checkout.
4/4
Outfit Accessories:
Case: Choose from available cases in the customizer.
Bow: Giuliani Premier Bow
Rosin: Artcraft
Accessories: D'Addario Prelude Strings installed, extra string set (Portland or similar), Cleaning Cloth
Recommended Upgrade: Pirazzi Strings, Advanced Case
Our award-winning Anton Gerard is a rich-sounding violin. It has a deep, powerful voice with a dark complexion. Although most dark violins are characteristically closed in, the Gerard is conversely very open and forward sounding. The chocolatey, bold sound of the Gerard is the perfect violin for blending in or standing out.
Violin Features:
High-quality, unique cut of fine maple
Rich brown tone with reflective gold undertones accentuated
Hand-rubbed oil and spirit varnish with fading shadows.
The rich finish highlights accents in the wood grain and the curves of the instrument.
The natural — not lacquer — finish is not only the mark of a masterfully made instrument, but remains true to historical, tried-and-true standards of hand-crafted violin making.
Dramatically tiger-flamed back
Rich, Dark & Projective Sound
Custom-Fit French Aubert Bridge
Premium Maple & Spruce Tonewoods
Dark Brown Oil & Spirit Varnish
Se more Gerard violin videos on YouTube.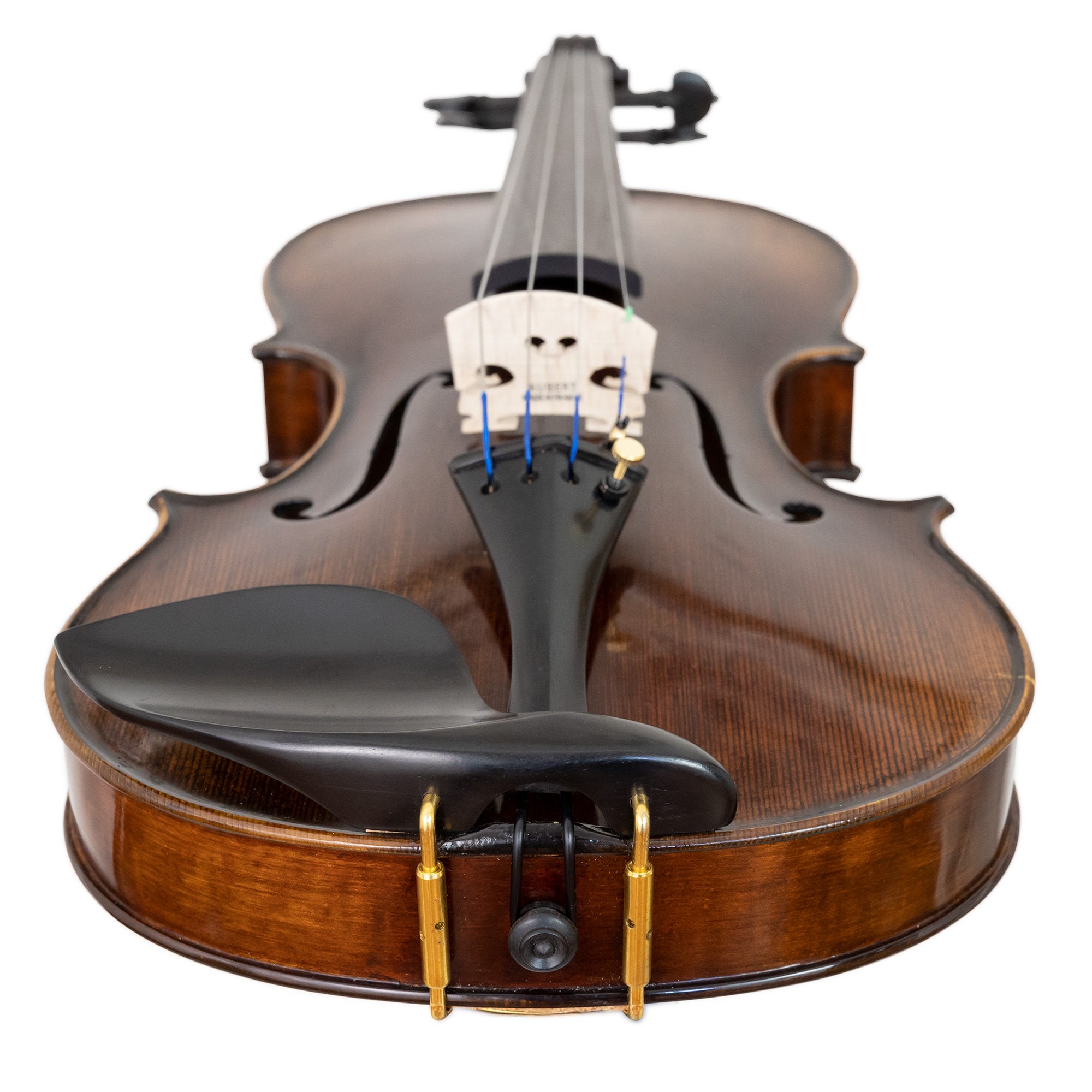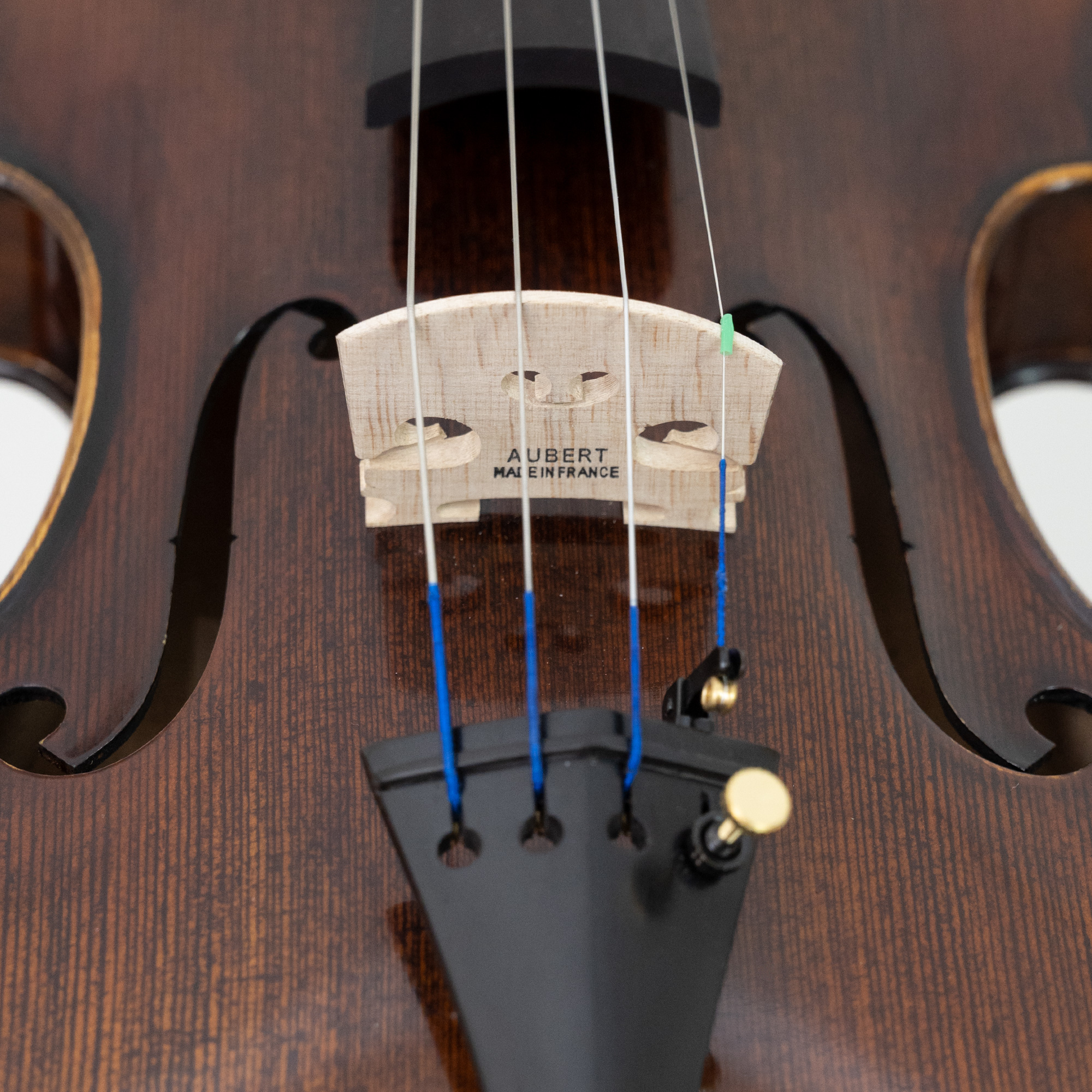 Professional Setup Included
All our violins are set up in the USA by our staff of in-house professional luthiers. This includes:

Arching the custom bridge
Fitting bridge feet to the curvature of the violin
Carving the nut to professional curvature
Fitting pegs Polishing the finish
Installing strings and tuning the violin (violin may need to be re-tuned after shipment)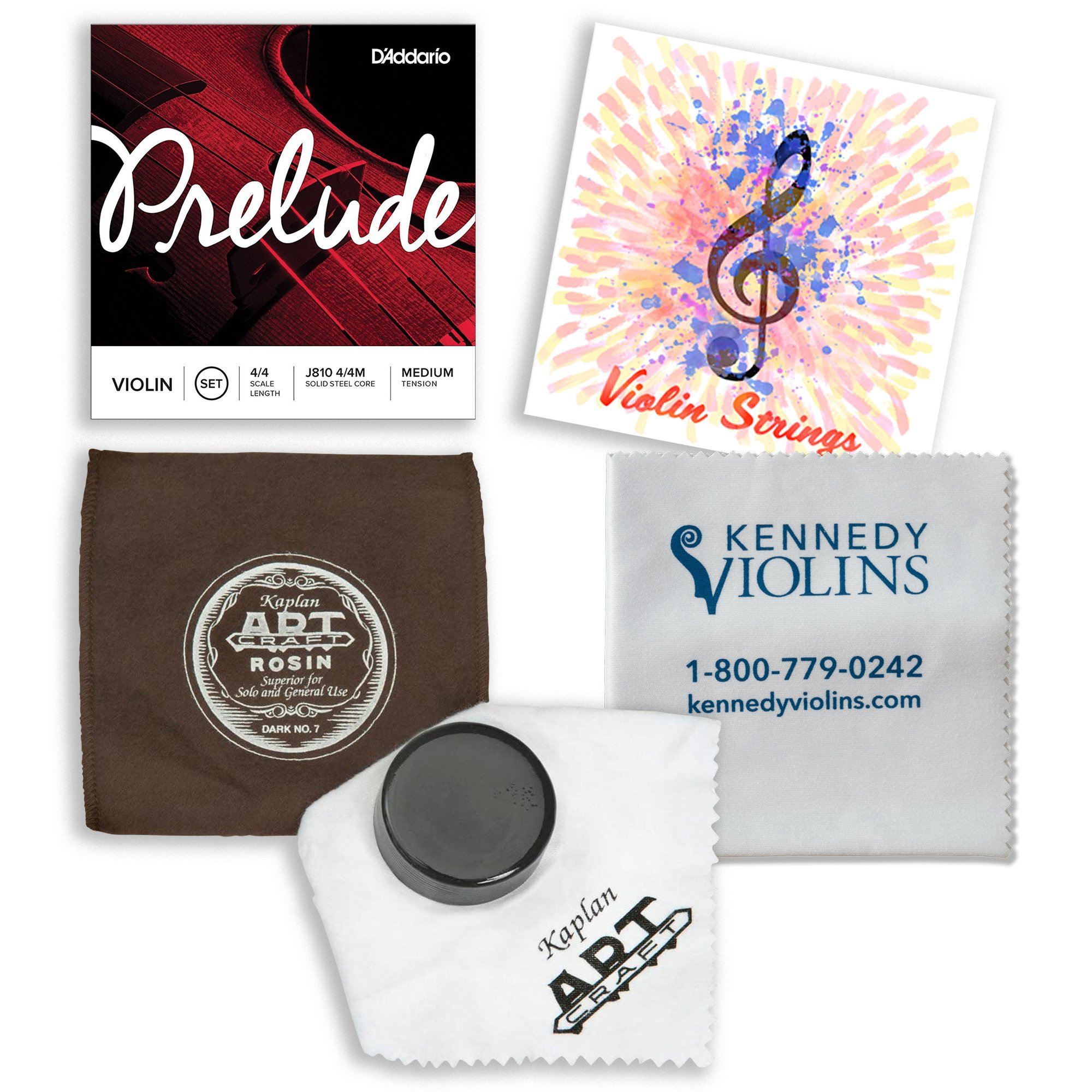 Included Accessories
You will receive a lightweight yet sturdy case as well as the Giuliani Premier bow. Your outfit also includes a set of quality accessories to compliment this instrument.

Installed D'Addario Prelude Strings
Portland String Set
Cleaning Cloth
Kaplan Artcraft Rosin

Accessory brands or packaging may vary due to availability or spacial offers.