Bunnel Fiddle Outfit
Our Price:
$499.99
Retail:
$509.99
Free Shipping!
PRODUCT HIGHLIGHTS


Tone: Bright, sweet, resonant


Aesthetics: Rich brick colored varnish, with wood grain details on the ribs and delicate flaming on the back


Perfect for: Advancing students and intermediate players


Comes set up with Helicore strings. Our high-quality instruments include professional set-up and exceptional customer service. Call 1-800-779-0242 for order customization requests.
4/4 / Burgundy Red 4/4 / Royal Blue 4/4 / Slate Gray 4/4 / Bubblegum Pink
Buy with monthly payments
Get a real-time decision. LEARN MORE
Back Stage Tour
Outfit at a glance
Case:

Portland Elite

Bow:

Giuliani Premier Bow

Rosin:

Kaplan Artcraft

Accessories:

Portland Collection Book, Shoulder Rest, Tuner, Extra Strings
Bunnel Fiddle Outfit
The Bunnel Fiddle Outfit contains everything you need to start your fiddling journey! With a specially carved fiddle bridge, playing double and triple stops is a breeze!
The Bunnel Fiddle is a unique addition to Kennedy Violins' instrument lineup. It is an incredible deal in its quality and craftsmanship. The fine woodwork and detailed setup on these violins provide comfortable playability, as well as an instrument that is pleasing to the eye. In addition to a beautifully flamed maple back, this violin also features genuine high-grade ebony fittings, four fine tuners, and an authentic, custom-fit German Teller or French Aubert bridge that has been specially shaped for Fiddle Style Playing. It is strung with the steel-core Helicore Strings for a warm, clear sound.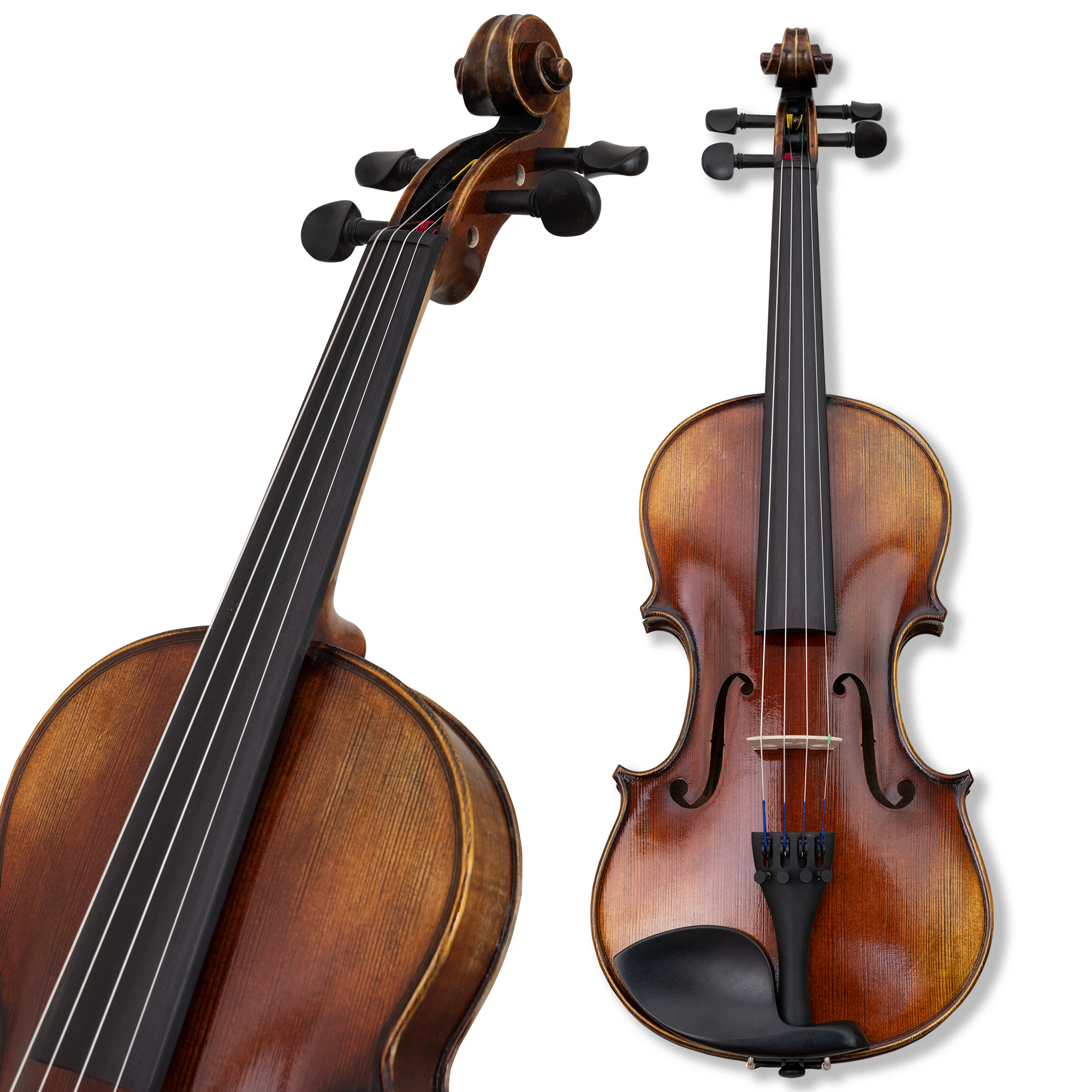 Bunnel Fiddle Outfit Features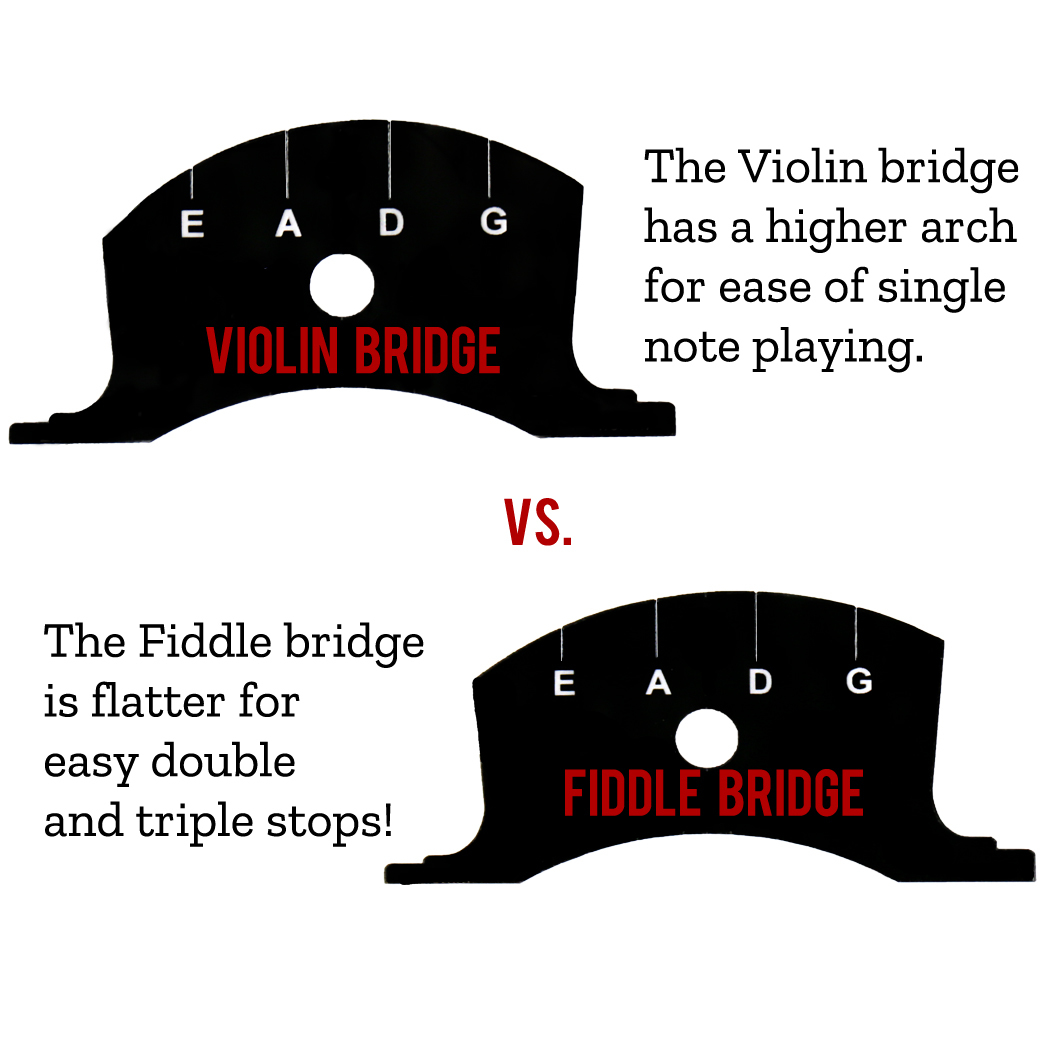 Instrument Features
Lifetime Warranty
Kennedy Violins' 45-day money-back guarantee
Solid carved spruce and maple tone woods
100% ebony fingerboard, pegs & fittings
Hand-carved, custom-fit maple bridge for fiddling
Hand-rubbed, oil-based finish (no thick lacquer)
Installed D'Addario Helicore Strings
Exceeds all Suzuki and MENC standards
Precisely measured string height for comfortable playability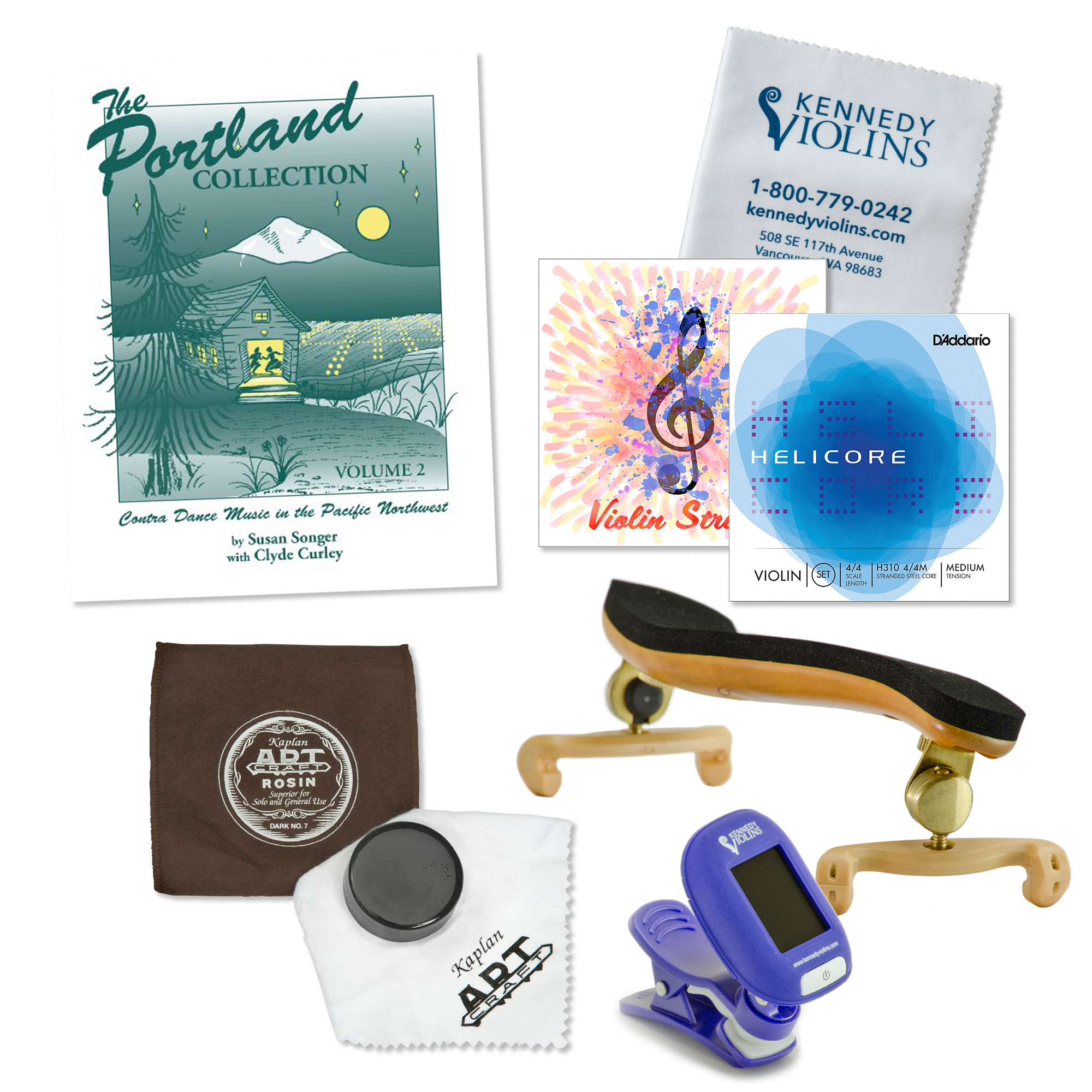 Included Accessories
Durable case for easy travel, storage, and durability.
High Quality Portland Gold Shoulder Rest - not a cheap version provided by other retailers
Rosin
Portland Collection song book, (volume number may vary)
Set up with high-quality Helicore strings
Backup set of Portland strings
Digital clip-on tuner.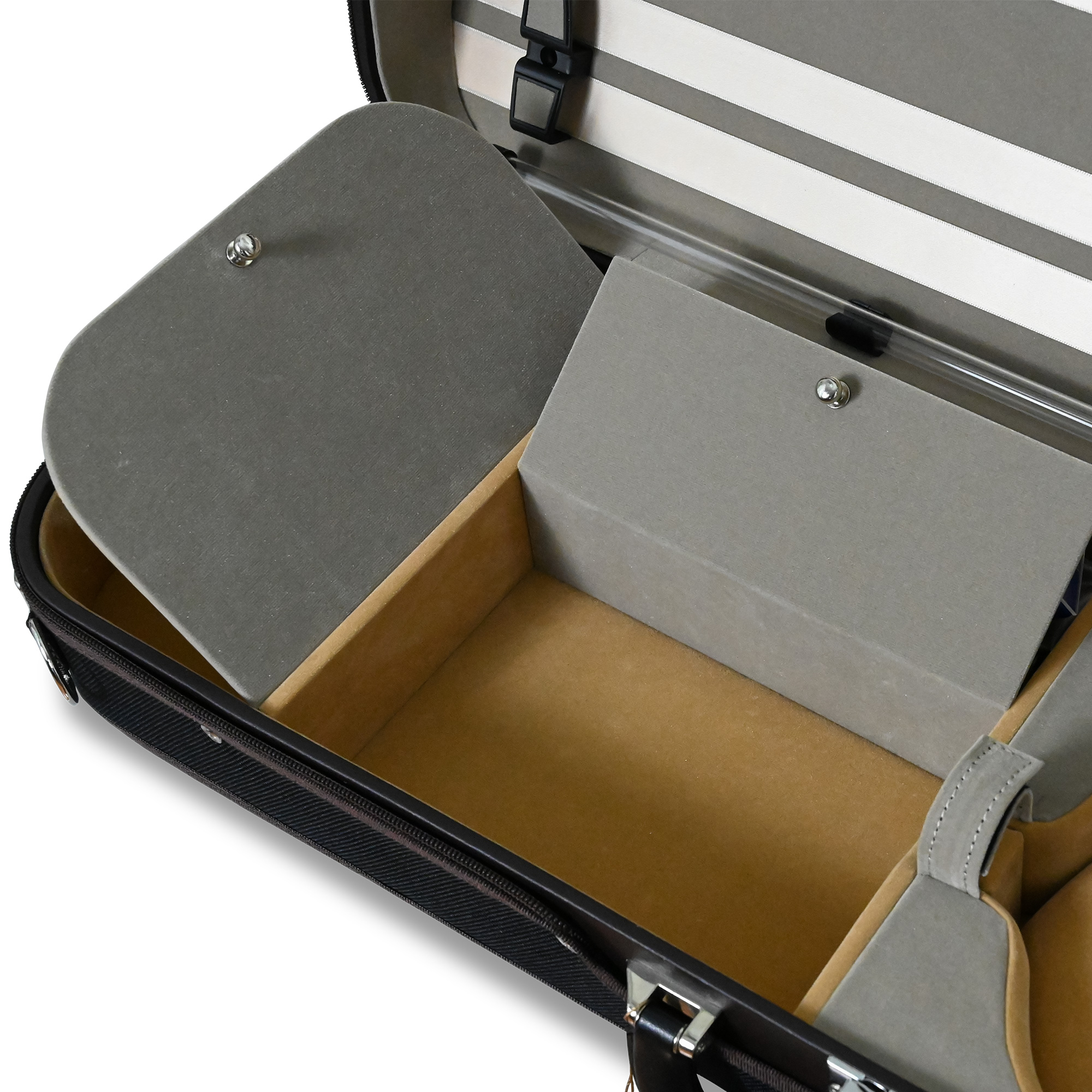 Elite Case Features
Strong, yet lightweight wood shell to protect your violin for years to come
Strong metal hardware and screw reinforcements at stress points
Double-stitched, weatherproof nylon exterior canvas in two-tone design with elegant interior color options
Large outside pocket with double zippers
Protective weather flap covers Genuine YKK zippers and locking case latch with key
Smooth, contoured handle on hinges for comfortable carrying
Two padded straps with metal swivel snap hooks and D-rings for multiple carrying options.
Metal "subway" bumpers for standing case on bottom or side
Beautiful, accurate brass hygrometer measures humidity levels
Sturdy velcro strap holds violin safely in place
Four rotating bow holderswith satin ribbon lining
Convenient accessory compartments with elastic spring-shut covers and faux-brass hardware
Protective violin blanket with velour top, silky polyester back, and double-stitched binding
String tube for extra strings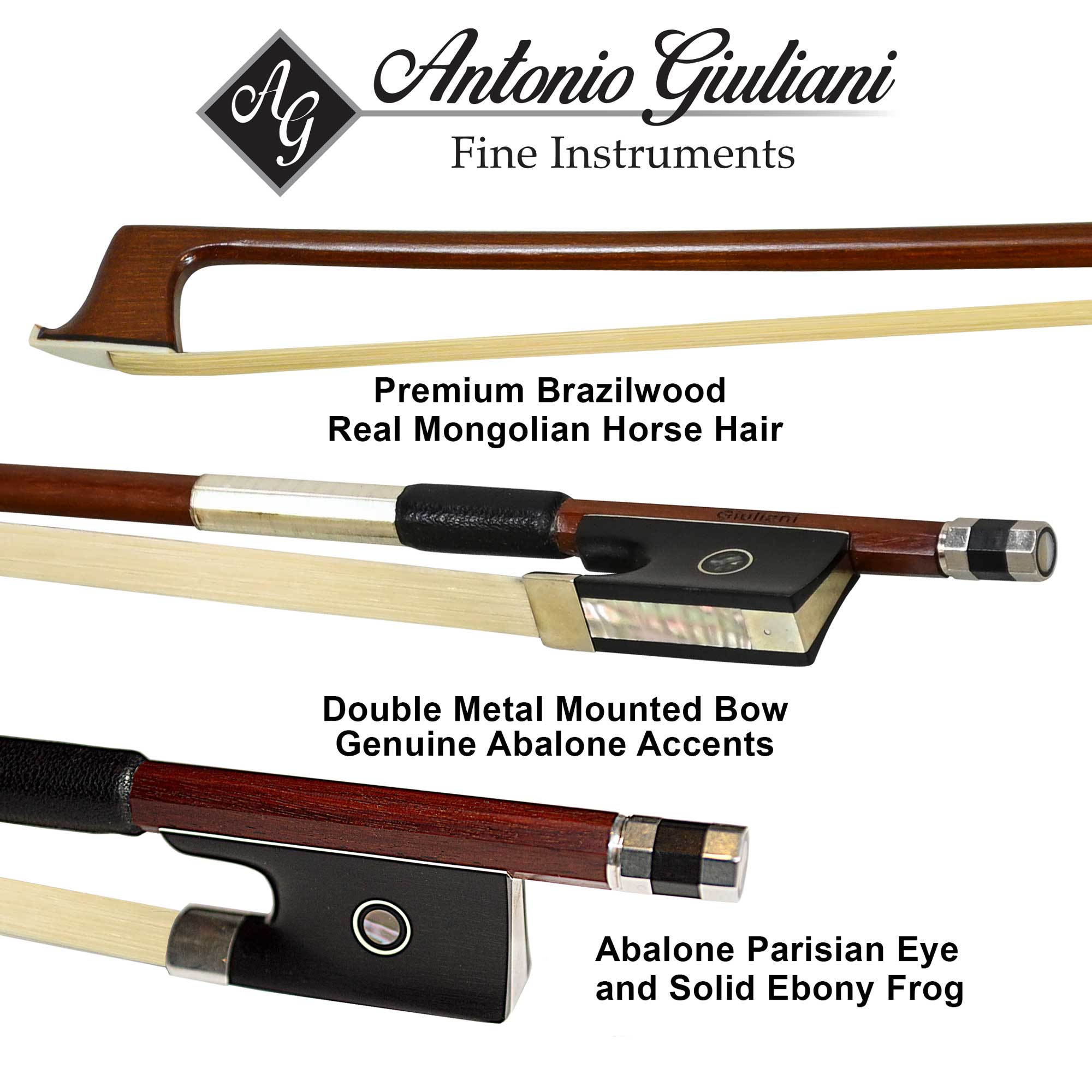 Giuliani Premier Bow Features
Strong bow shaft of genuine Brazilwood
High-Grade Mongolian horse hair
Fully mounted 100% ebony frog for great balance and durability
Silver winding
Premium flamed abalone bow slide
Precisely weighed for excellent balance and responsiveness
Parisian inlaid eyes
Black leather grip