Bunnel Fiddle Outfit
PRODUCT HIGHLIGHTS
Tone: Bright, sweet, resonant.
Aesthetics: Rich brick colored varnish, with wood grain details on the ribs and delicate flaming on the back
Perfect for: Advancing students and intermediate players.
Our instruments include professional set-up and exceptional customer service. Call 1-800-779-0242 for order customization requests.
CUSTOMIZE YOUR ORDER: Add item to cart then save your accessory selections to your shopping cart before checkout.
4/4
Outfit Accessories:
Case: Choose from available cases in the customizer.
Bow: Giuliani Carbon Fiber
Rosin: Kaplan Artcraft
Accessories: Comes set up with Helicore strings. Includes tuner, Hal Leonard Fiddle Method Book 1, extra strings, and polishing cloth.
The Bunnel Fiddle Outfit contains everything you need to start your fiddling journey! We have paired this Bunnel Fiddle with accessories specifically suited for fiddle players. For beginning-to-intermediate players this outfit is setup with a violin bridge.
Some experienced players prefer a fiddle bridge, carved for playing double and triple stops. if that is your preference it can be selected in "Setup" tab of the customizer when you place your order.
The Bunnel Fiddle is a unique addition to Kennedy Violins' instrument lineup. It is an incredible deal in its quality and craftsmanship. The fine woodwork and detailed setup on these violins provide comfortable playability, as well as an instrument that is pleasing to the eye. In addition to a beautifully flamed maple back, this violin also features genuine high-grade ebony fittings, four fine tuners, and an authentic, custom-fit German Teller or French Aubert bridge. It is strung with the steel-core Helicore Strings for a warm, clear sound.
Violin Features:
Lifetime Warranty
Kennedy Violins' 45-day money-back guarantee
Solid carved spruce and maple tone woods
100% ebony fingerboard, pegs & fittings
Hand-carved, custom-fit maple bridge for fiddling
Hand-rubbed, oil-based finish (no thick lacquer)
Installed D'Addario Helicore Strings
Exceeds all Suzuki and MENC standards
Precisely measured string height for comfortable playability
Listen to demonstration videos for Bunnel Violins.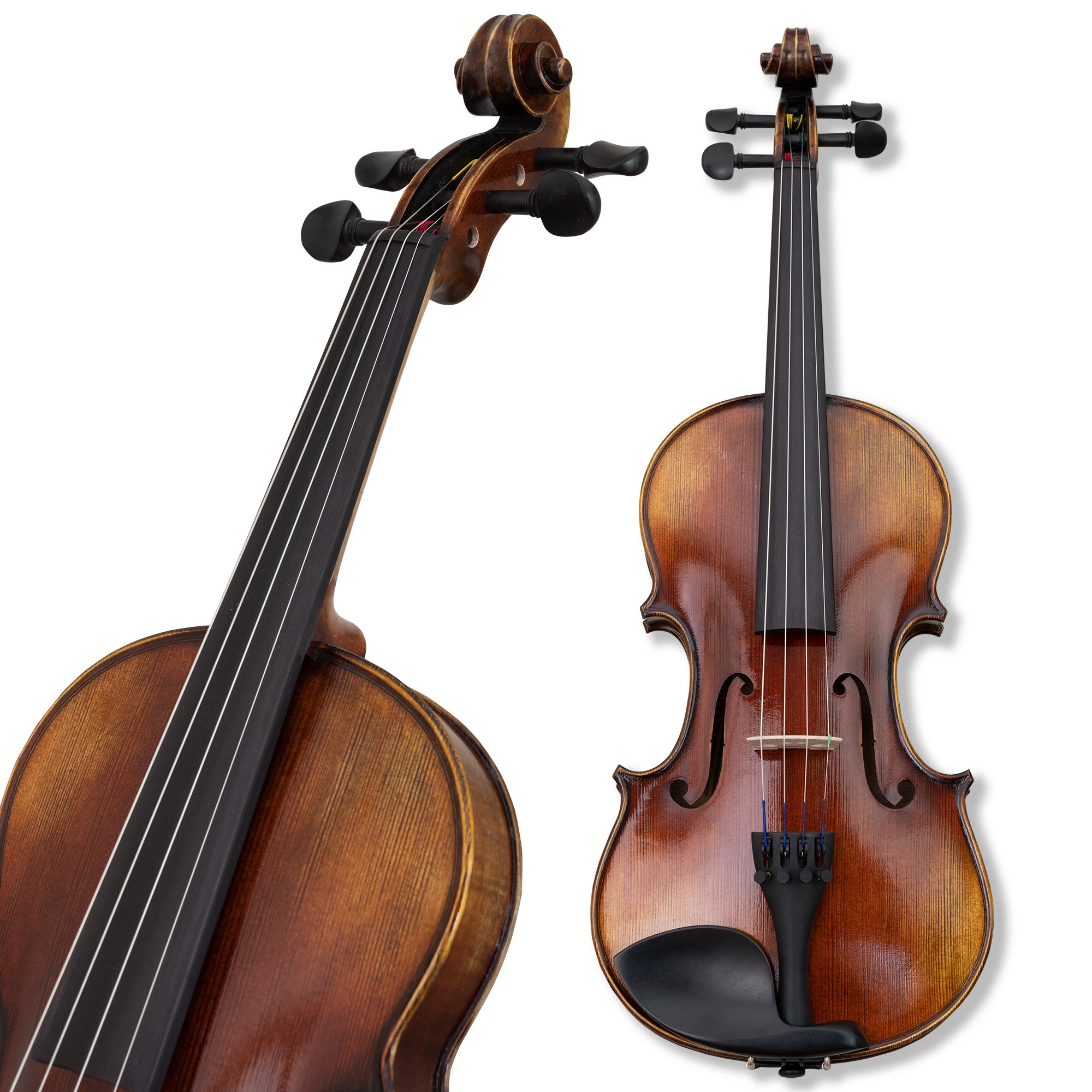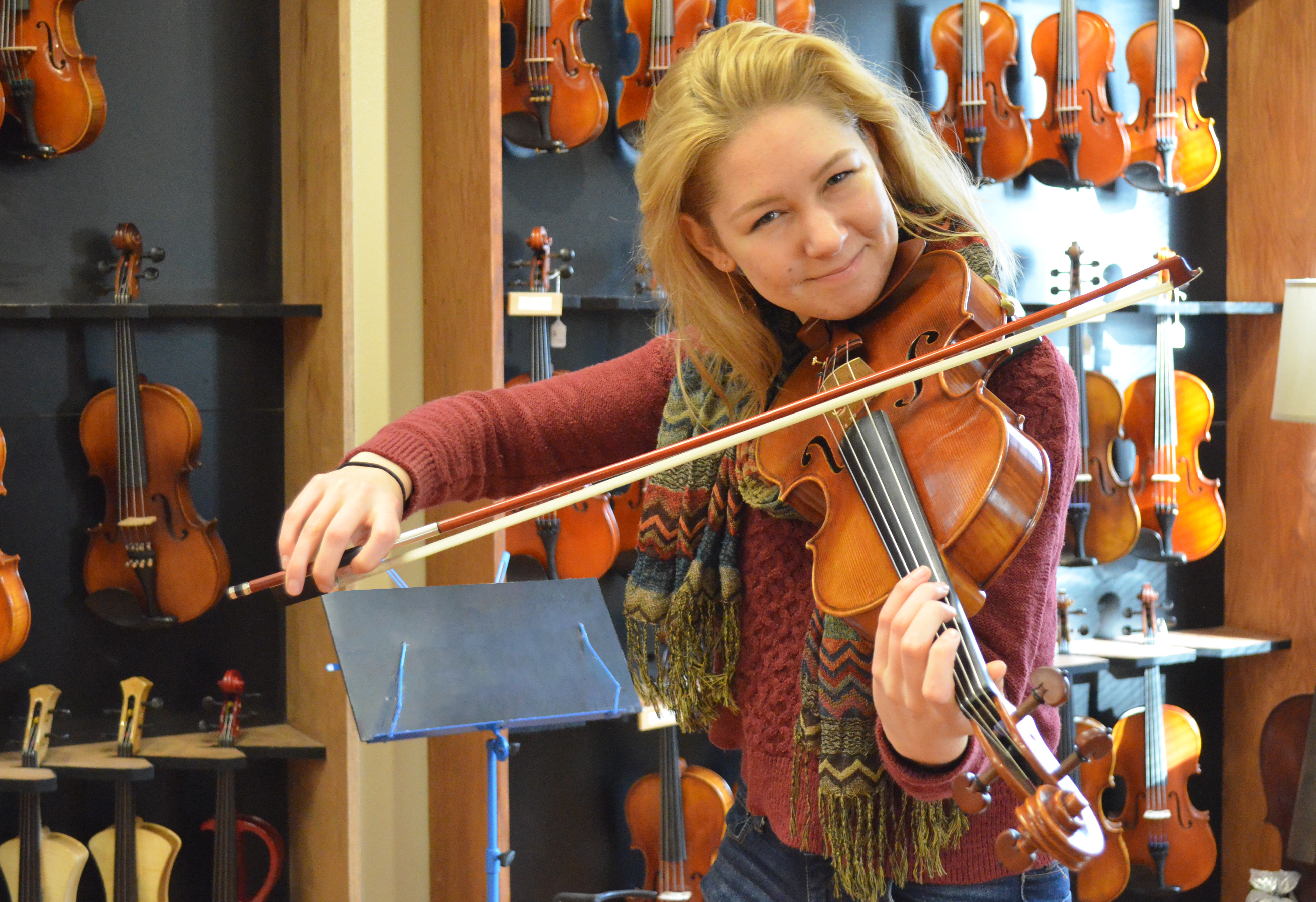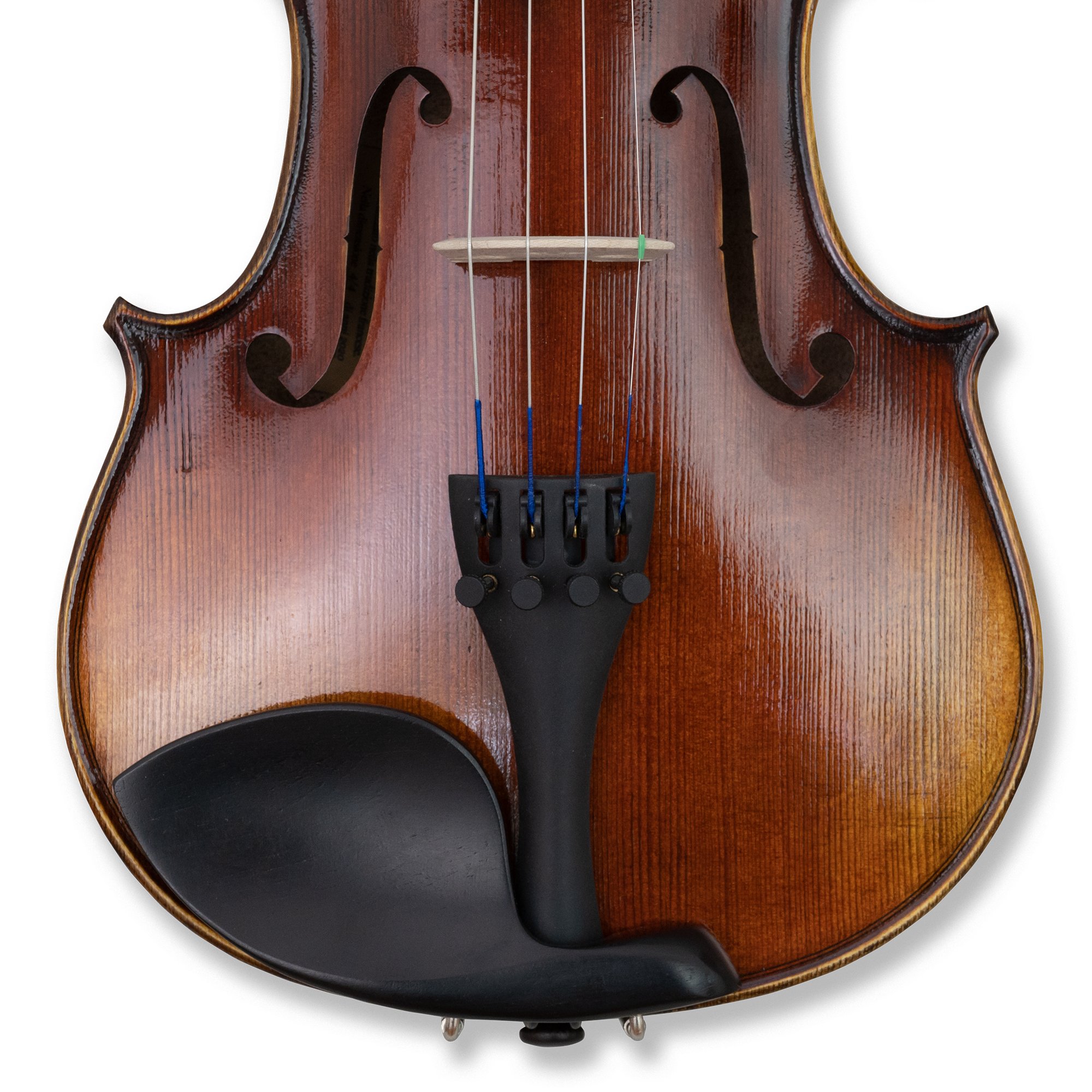 Professional Setup Included
All our violins are set up in the USA by our staff of in-house professional luthiers. This includes:

Arching the custom violin or fiddle bridge. Make your selection in the customizer. (Fiddle bridges are not recommended for beginners.)
Fitting bridge feet to the curvature of the violin
Carving the nut to professional curvature
Fitting pegs
Polishing the finish Installing strings and tuning the violin (may need to be re-tuned after shipping)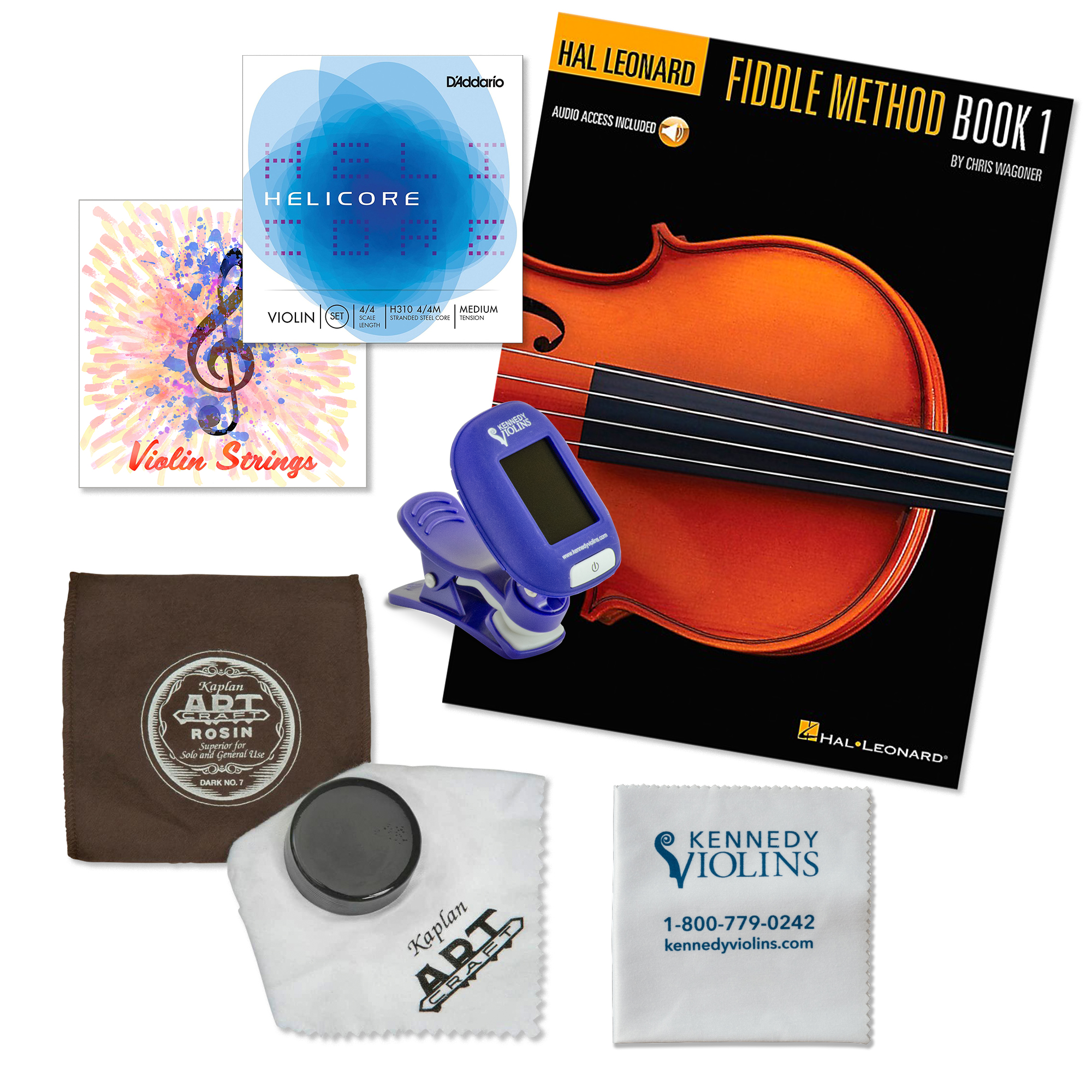 Included Accessories
Durable case for easy travel, storage, and durability.
Hal Leonard Method Book 1
Kaplan Artcraft Rosin
Set up with high-quality D'Addario Helicore strings
Backup set of Portland strings
Digital clip-on tuner
Polishing cloth