Antonio Giuliani Etude Student Violin Outfit
PRODUCT HIGHLIGHTS
Tone: Warm, rich, mellow
Aesthetics: Chocolately brown matte finish with beautiful flaming on the back
Our #1 teacher recommended violin! Perfect for: Discerning students
Our high-quality instruments include professional set-up and exceptional customer service. Call 1-800-779-0242 for order customization requests.
CUSTOMIZE YOUR ORDER: Add item to cart then save your accessory selections to your shopping cart before checkout.
4/4 3/4 1/2 1/4
Outfit Accessories:
Case: Choose from available cases in the customizer.
Bow: Giuliani Brazilwood
Rosin: Antonio Giuliani High Quality Rosin
Accessories: Carbon fiber shoulder rest, "Intro to Violin" book, tuner, Prelude strings installed, extra strings (Portland or similar), clip-on tuner, string cloth.
Recommended Upgrade: D'addario Zyex Strings
The Antonio Giuliani Etude is consistently recommended by violin teachers, and for good reason. It has a significantly more resonant tone than other student violins, and a sweet singing voice. The Etude's warm and mellow character make it the perfect violin for students and anyone looking for a high-quality fractional or full-size violin with an exceptional sound.
Violin Features:
High quality composite tailpiece with independent built in fine tuners.
High-quality spruce top and maple back tonewoods.
Rich, warm-toned oil finish.
Inlaid purfling.
Beautifully carved ebony fittings including polished fingerboard and pegs.
This violin comes with a complete set of accessories and Kennedy Violins lifetime warranty.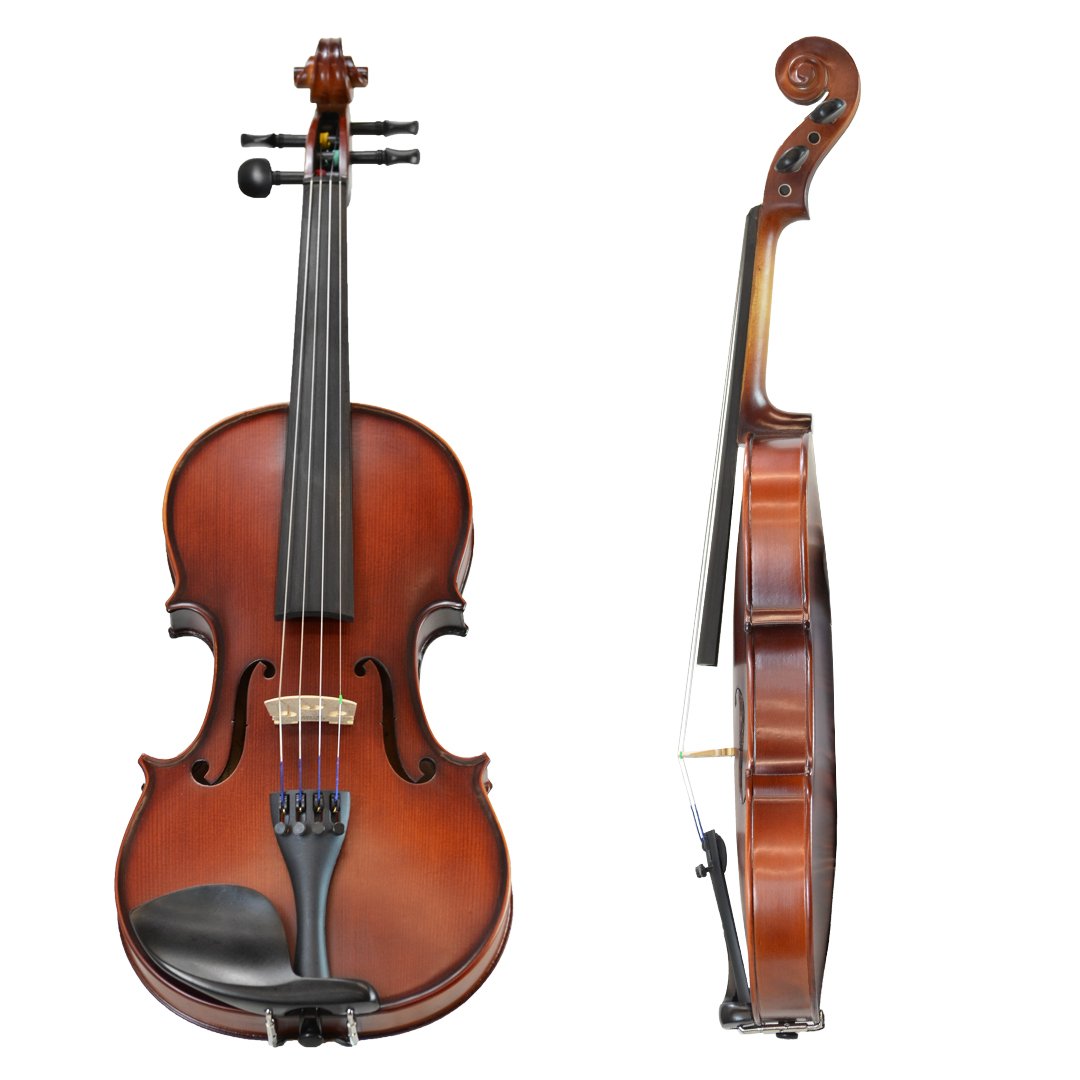 Included Accessories
Carbon fiber shoulder rest
Antonio Giuliani rosin
"Intro to Violin" book
String cloth
Clip-on tuner
D'Addario Prelude strings installed
Plus extra set of strings (Portland or similar)

Included accessories may vary by brand or style depending on availability or special offers.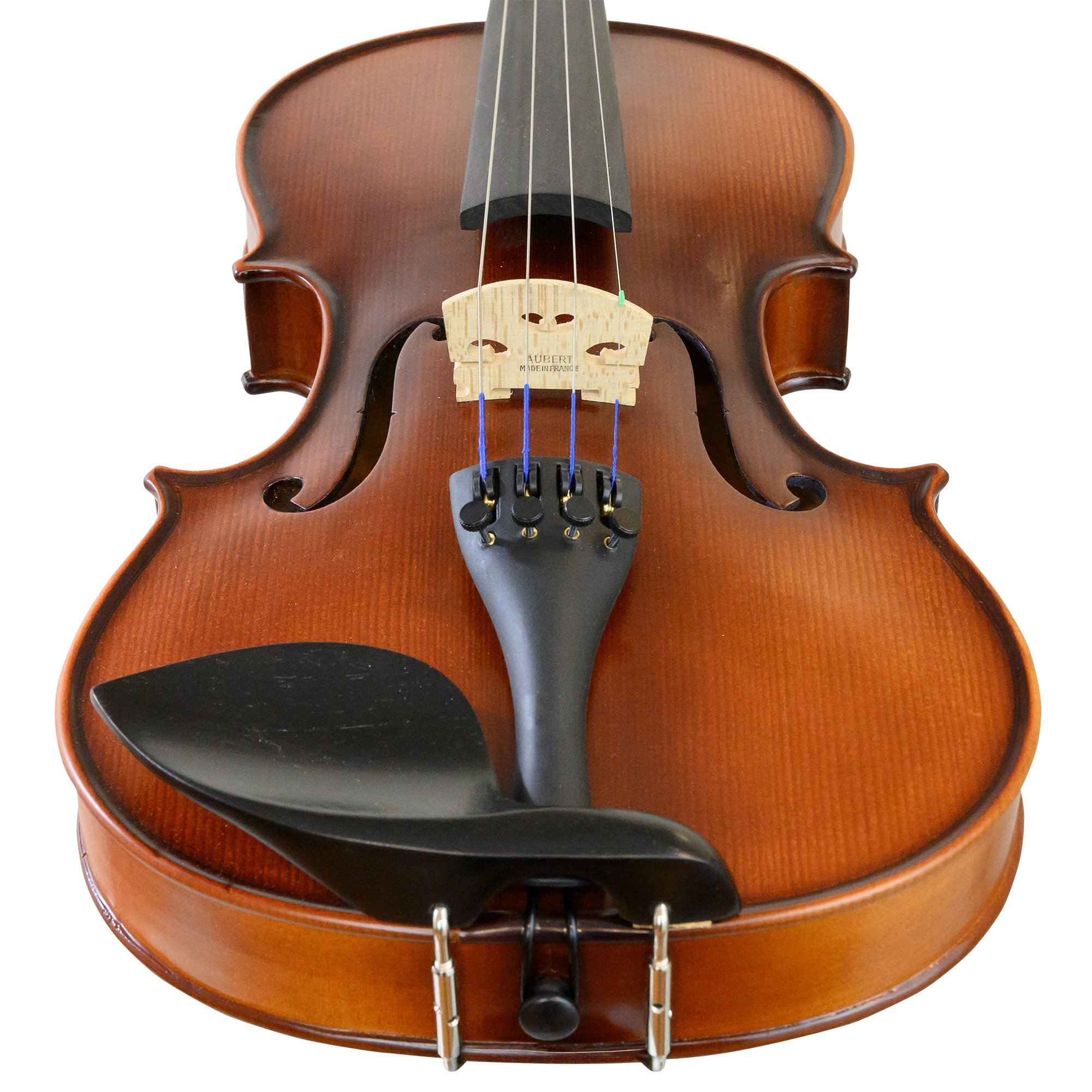 Professional Setup Included
All our violins are set up in the USA by our staff of in-house professional luthiers. This includes:

Arching the custom bridge
Fitting bridge feet to the curvature of the violin
Carving the nut to professional curvature
Fitting pegs
Polishing the finish
Installing strings and tuning the violin (may need to be re-tuned after shipping)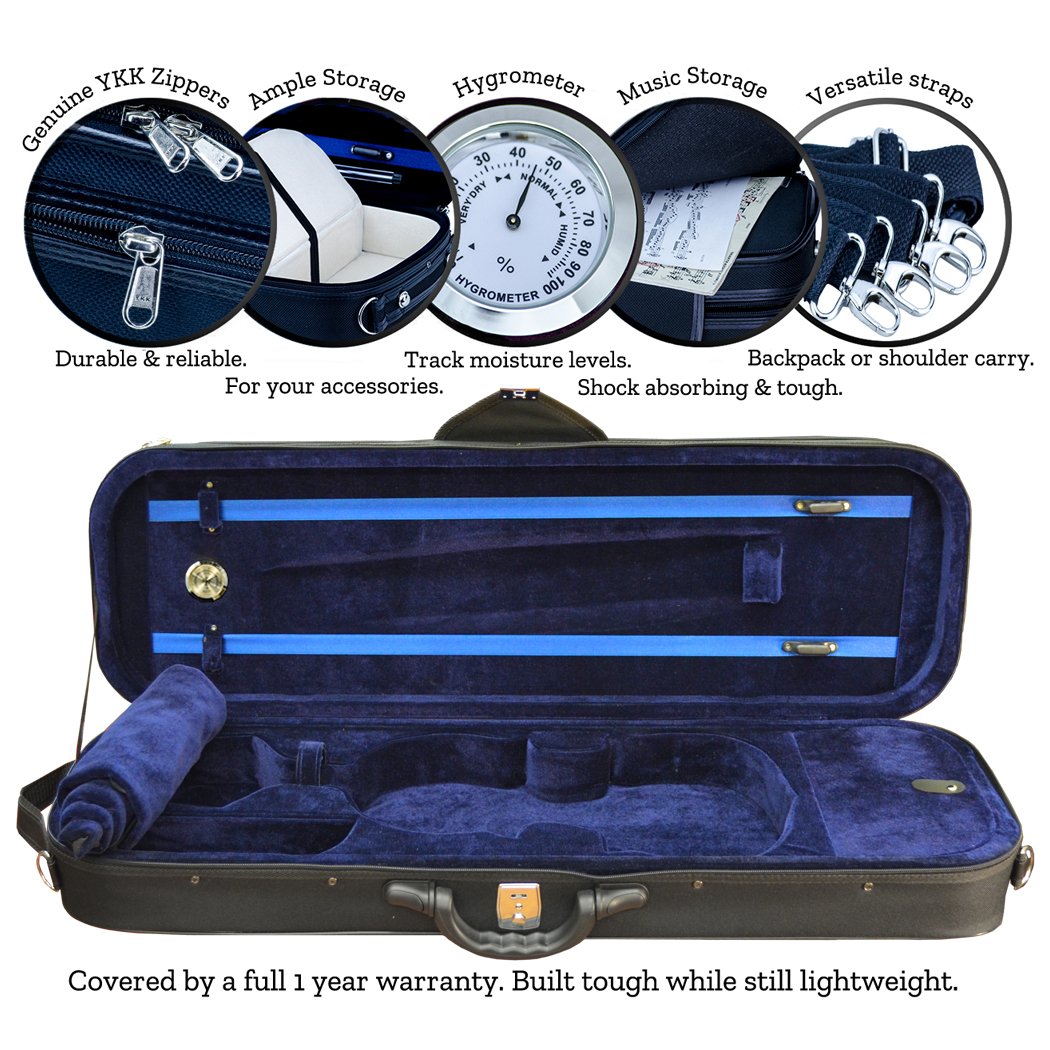 Case Features
Two satin-lined rotating bow holders
Strong velcro straps for securing the violin in place
Hygrometer for humidity measurement
Double sets of durable YKK Zippers
Plush velour lining
Shoulder rest compartment
Spacious accessory compartment for strings, rosin, straps, etc.
Lined protective blanket to cover the violin
Ergonomic handle for comfortable carrying
Two straps for backpack, across-the-chest, or over-the-shoulder carrying
Weatherproof black nylon exterior fabric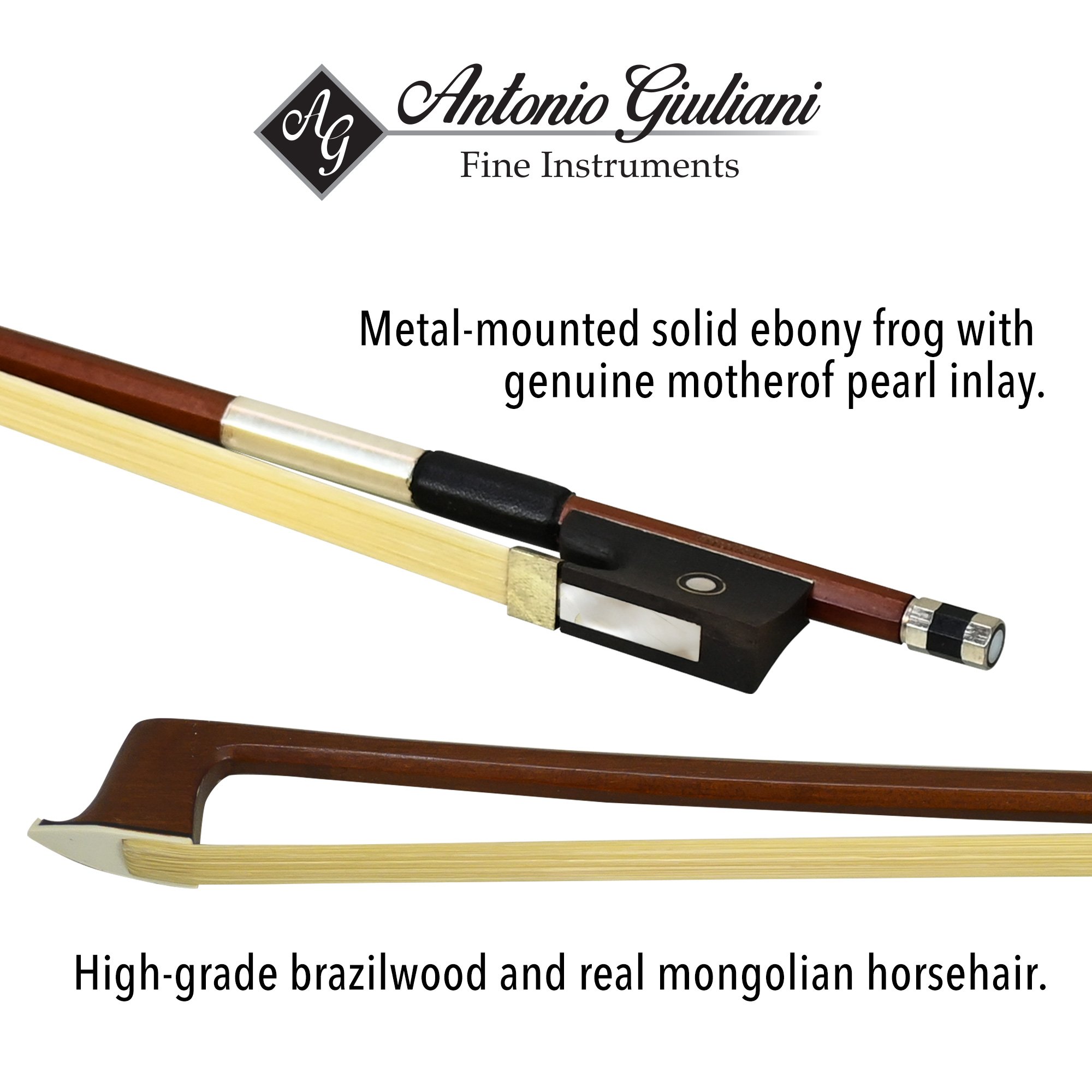 Giuliani Bow Features
Strong round bow shaft of genuine Brazilwood
Genuine Mongolian horse hair
Half-mounted 100% ebony frog for great balance and durability
Mother of pearl inlay on frog
Silver winding Abalone bow slide
Precisely weighed for excellent balance and responsiveness
Black leather grip