The LR Baggs Violin Pickup
PRODUCT HIGHLIGHTS
miniature vibration sensor cast right into the bridge
transducer is designed to accept the tone-rich left/right movement of the bridge
rejects feedback, eliminates finger squeaks
ffortlessly captures the instrument's inherent dynamics
CUSTOMIZE YOUR ORDER: Add item to cart then save your accessory selections to your shopping cart before checkout.
Pickup Only Installed
See why The LR Baggs Violin Pick-up has become the standard for over a decade!
The LR Baggs Violin Pick-up features a miniature vibration sensor cast right into the bridge. The transducer is designed to accept the tone-rich left/right movement of the bridge, reject feedback, eliminate finger squeaks, and effortlessly capture the instrument's inherent dynamics. The LR Baggs Violin Pick-up has set the standard since its inception over a decade ago, and it is the top choice of top pros - including Alison Krauss, Michael Doucet, Mark O'Connor, Darol Anger, Jean-Luc Ponty, Lindsey Sterling and Sara Watkins.
Set Up
This high tech item can be installed on your instrument! The installation fee is $99. Stop by the Vancouver Showroom or give us a call at 1−800−779−0242 to make arrangements for installation. Please allow a turn around time of 1-2 weeks. Installation includes Professional carving of the bridge by our professional luthiers in Vancouver, Washington to fit the exact specifications of your instrument. Professional Soldering of the pickup.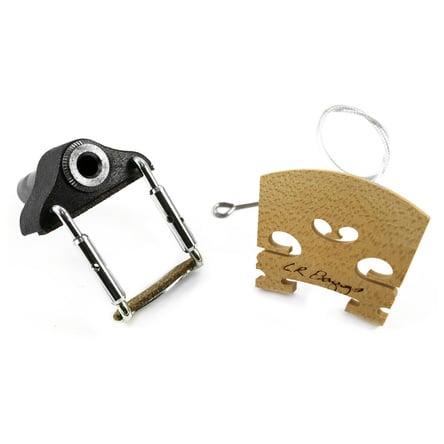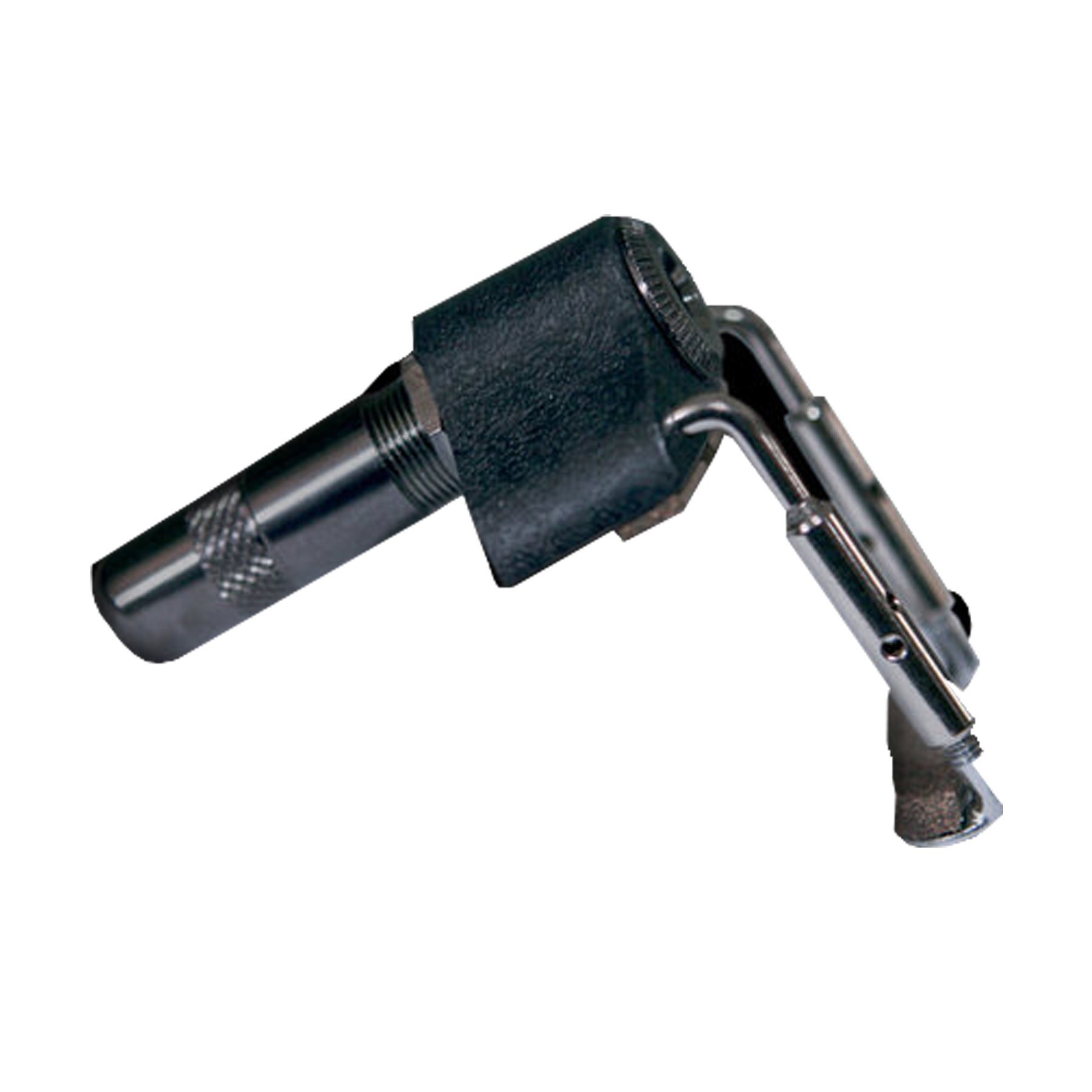 About the Pickup
The LR Baggs Violin Pick-up features unprecedentedly consistent performance, and will not affect the tone of your favorite violin. By comparison, "stuck on" or "wedged in" pickups mute the instrument's natural acoustic sound and do not provide consistent results. The Baggs Violin Pick-up is handmade with pride, using the finest quality materials and proven technology. Each pickup is quality tested and carries a one year warranty.


The Company recommends that best results in most situations will result from using a high-quality, clean gain preamp.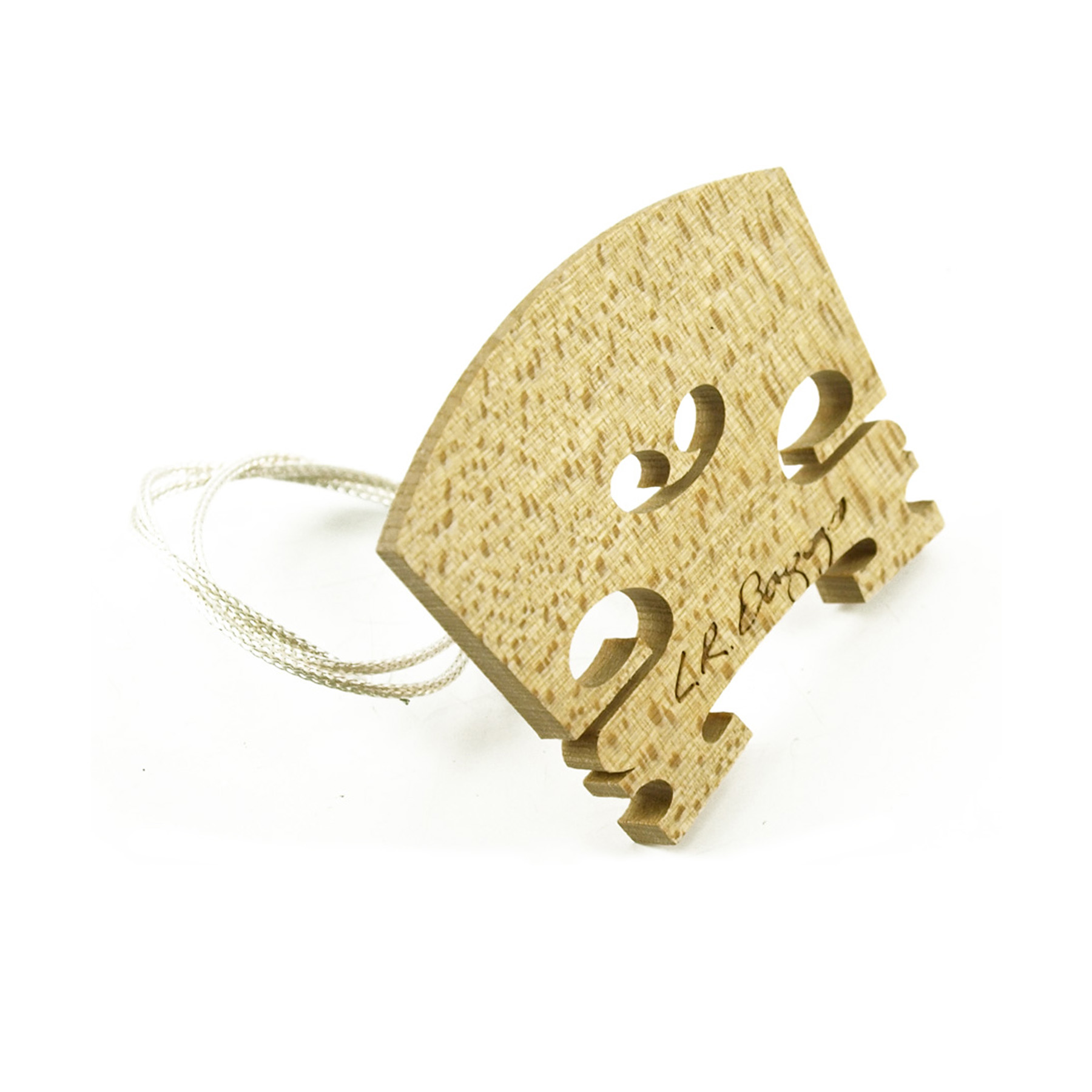 Product Features
Features Superieur Despiau "Two Tree" maple bridge

Even string-to-string balance

Highly feedback-resistant

External jack mount

Highly selective miniature sensor is epoxy-embedded in the bridge itself for unsurpassed sensitivity

No stuck-on or wedged-in appendage can match its response

Does not alter the inherent acoustic qualities of the instrument

Studio quality response makes it a viable tool for recordings

High feedback resistance for stress-free high sound pressure levels on stage Even string to string balance