Ricard Bunnel G1 Student Violin Outfit
PRODUCT HIGHLIGHTS
Tone: Warm, sweet, smooth. Upgraded Aubert Bridge for a more resonant sound.
Aesthetics: Rich chocolatey brown varnish, with a smooth matte finish
Perfect for: Beginning violinists and learning students
Our high-quality instruments include professional set-up and exceptional customer service. Call 1-800-779-0242 for order customization requests.
CUSTOMIZE YOUR ORDER: Add item to cart then save your accessory selections to your shopping cart before checkout.
4/4 3/4 1/2 1/4
Outfit Accessories:
Case: Portland Oblong
Bow: Giuliani Brazilwood Bow
Rosin: Artcraft Rosin
Accessories: FREE upgrade to Thomastik Alphayue strings, Portland Gold shoulder rest, extra set strings (Portland or similar), "Intro to Violin" book, tuner, polishing cloth
Recommended Upgrade: Thomastik Alphayue Strings
The Ricard Bunnel G1 Violin Outfit is a step up from the Bunnel G2 and an excellent choice for students and adult beginners. The Bunnel G1 includes the higher-quality Aubert bridge, hand-carved by our in-house luthiers. This violin offers a sound typically described by professional testers as sweet, strong, and projective. Watch the performance videos to hear its great tone. It's easy to sound great on this quality instrument!
Violin Features:
Four professional quality built-in fine tuners on a composite tailpiece
100% natural ebony fittings, including polished fingerboard and pegs
Solid carved (not pressed) maple back and sides
Solid spruce top
Inlaid purfling
Handmade construction
Satin oil finish (not a shiny, thick, and "tinny"-sounding lacquer finish)
Smoothing the accurately planed fingerboard
Listen to demonstration videos for Bunnel Violins.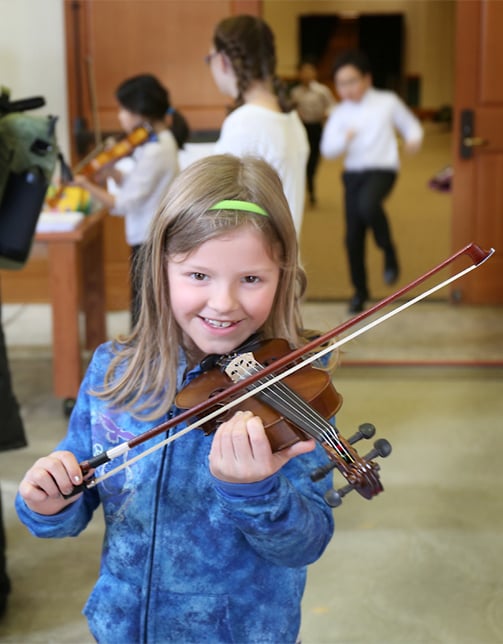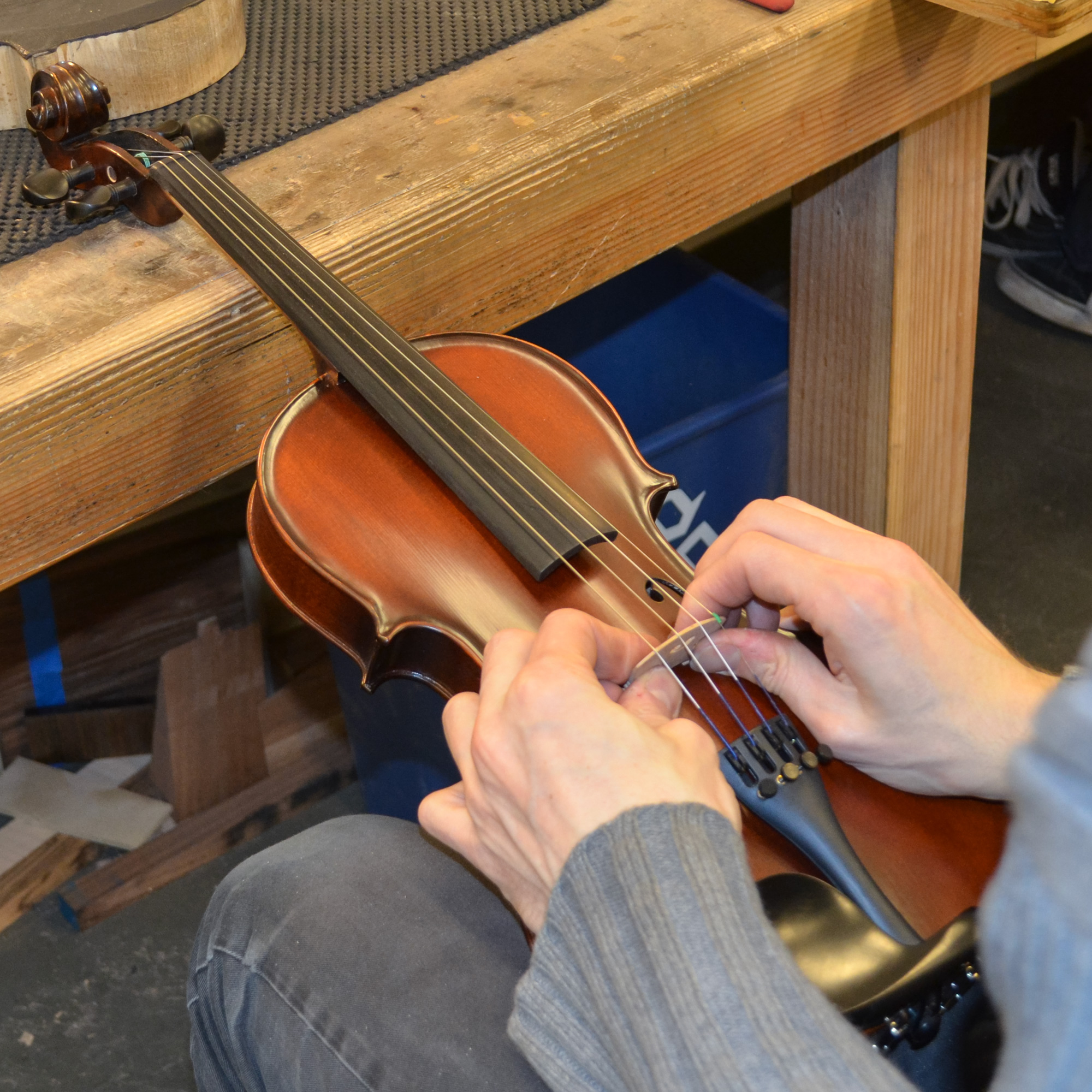 Professional Setup
All our violins are set up in the USA by our staff of in-house professional luthiers. This includes:

Arching the custom bridge
Fitting bridge feet to the curvature of the violin
Carving the nut to professional curvature
Fitting pegs
Polishing the finish
Installing strings and tuning the violin
Accessories Included
Your Bunnel G1 comes with a high-quality accessories package. We chooseaccessories that are most suited to the instrument.

Accessory selection may vary.