Portland Oblong 15" to 16.5" Adjustable Viola Case
PRODUCT HIGHLIGHTS


Adjustable from 15" to 16.5" violas.


For 13" and 14" violas please order 3/4 or 4/4 violin case.
Default Title
Portland Oblong 15" to 16.5" Adjustable Viola Case
Providing incredible utility and aesthetics at a competitive price, the Portland Oblong Adjustable Viola Case is an excellent choice for the aspiring violist. These cases feature full suspension, two bow holders, shoulder straps, exterior music pocket, and large accessory compartment. This case is available in Sapphire Blue.
This case accommodates violas from 15" to 16.5". For a 13" viola order a 3/4 violin case. For a 14" viola order a 4/4 violin case.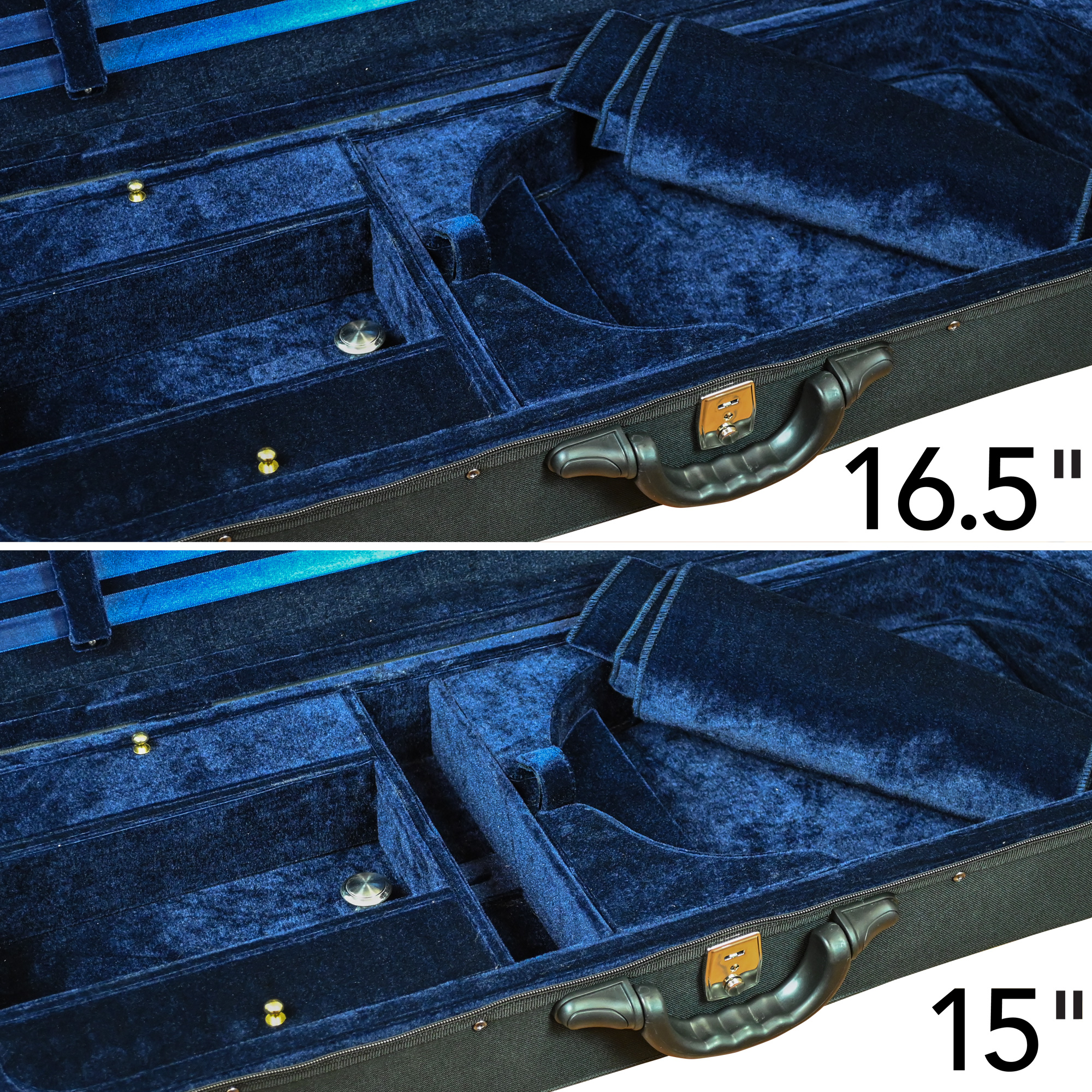 Portland Oblong 15" to 16.5" Adjustable Viola Case Features
Case Features
Blue velour interior

Black cordura cover with music pocket

Full suspension

Well-built wood shell with lightweight shaped foam

Shoulder rest holder

Two bow holders

Velcro violin neck strap

Satin-lined Blanket

Shoulder rest storage

Large accessory compartment

Sturdy hardware

Two shoulder straps