Nikola Zubak Violin Outfit
PRODUCT HIGHLIGHTS


Tone: Powerful, crystal-clear, bright


Aesthetics: Honey colored varnish, with stunning tiger striping on the back and ribs, and a glossy finish


Perfect for: Advancing soloists


Our instruments include professional set-up and exceptional customer service. Call 1-800-779-0242 for order customization requests.
Blue / 4/4 Red / 4/4
Buy with monthly payments
Get a real-time decision. LEARN MORE
Outfit at a glance
Case:

Nouveau

Bow:

Giuliani Premier Bow

Rosin:

Pirastro

Accessories:

D'Addario Prelude strings installed, plus an extra string set (Portland strings or similar), and polishing cloth.

Recommended Upgrade:

CodaBow Diamond SX
Nikola Zubak Violin Outfit
The Nikola Zubak is the best Violin available under $1500 or your money back, GUARANTEED! We'll even pay to ship it back to us if you are not 100% delighted in your new Zubak!
The Nikola Zubak Violin has a crystal-clear tone with bell-like resonance. With its brilliant singing upper register and warm robust lower register, the Nikola Zubak Violin has tremendous power and tonal character. The precise, detailed work and professional setup by Kennedy Violins' luthiers create an incredibly responsive instrument with sensitive playability, opening the doors to a wide range of expressive possibilities and nuance.
The Zubak is an extremely easy instrument to play because of its responsiveness, and has a ringing quality for each tone that is produced. As the violin is "played in," the sound not only gets sweeter, but exhibits much more individual character in all tone ranges as well. If there ever was a violin that makes the player feel more empowered to play on stage, this is it!
Listen to more video demonstrations of the Zubak family of violins.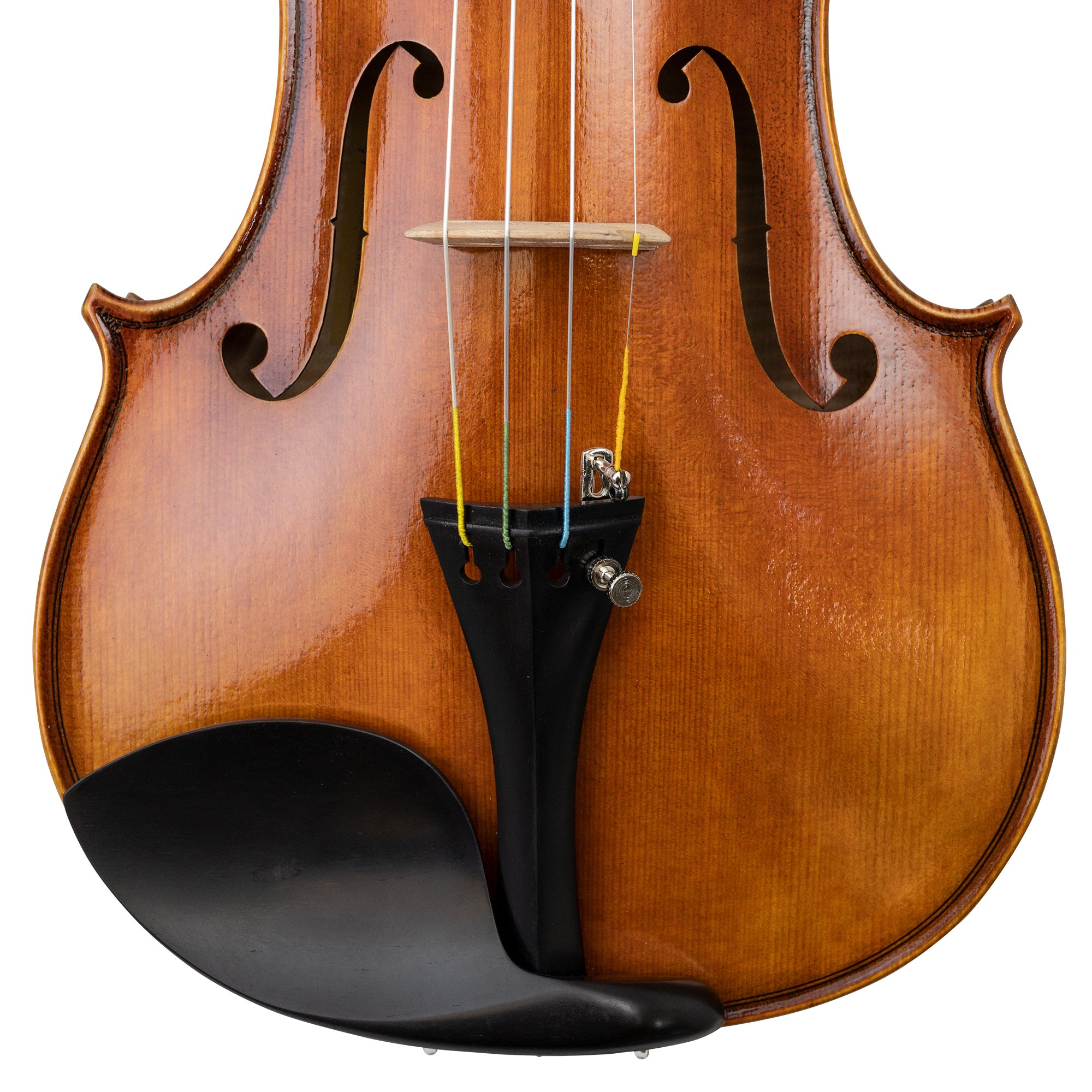 Nikola Zubak Violin Outfit Features
Violin Features
100% Ebony Chinrest with Brass Brackets
Honey Brown Oil-Based Varnish
Custom-Fit French Aubert Bridge
Highly Select Spruce & Maple Tonewoods
Crystal-clear tone
Bell-like resonance
Brilliant singing upper register and warm robust lower register
Tremendous power and tonal character
Professional setup by Kennedy Violins' luthiers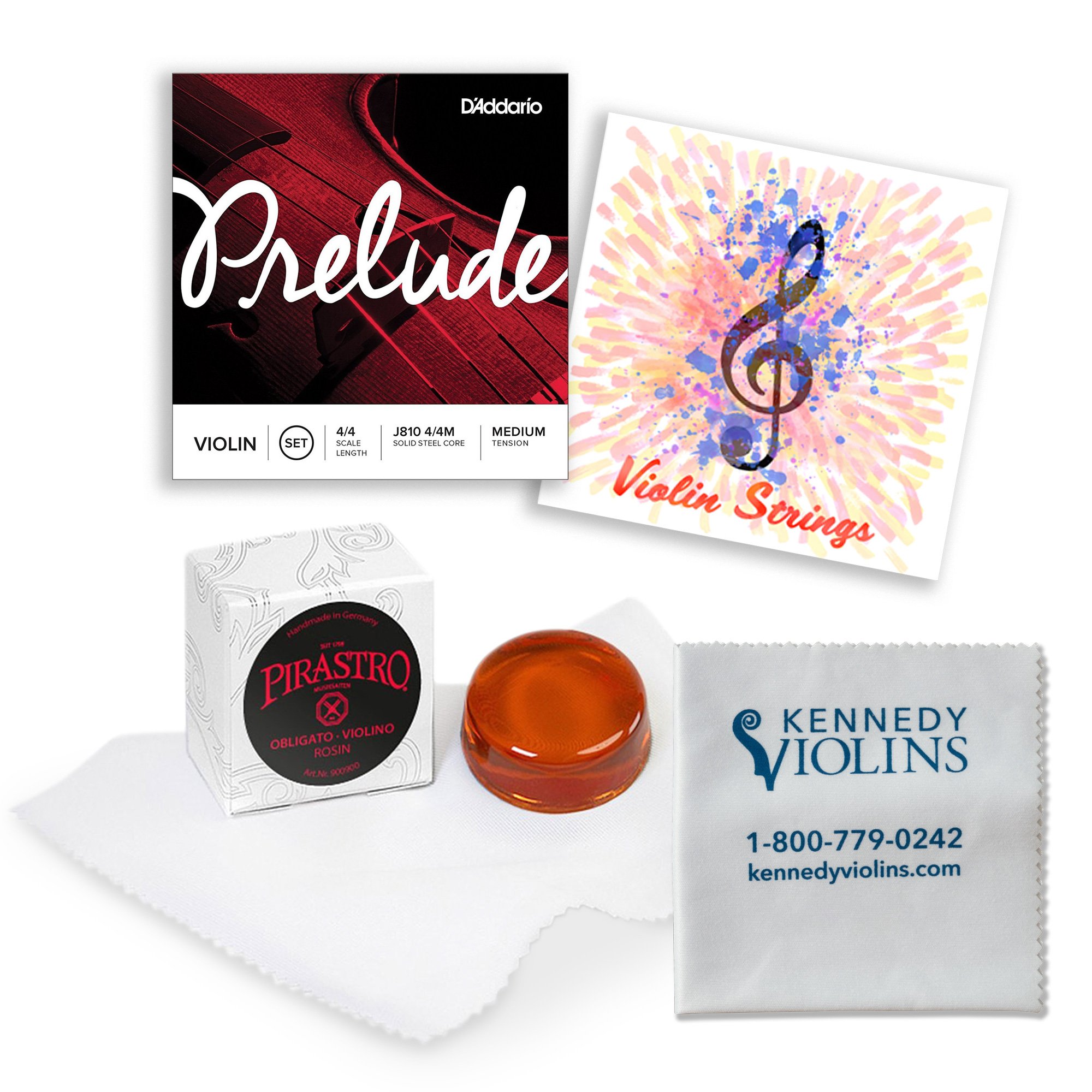 Included Accessories
Installed D'Addario Prelude Strings
Portland String Set
Cleaning Cloth
Pirastro Rosin

Accessory brand or packaging may vary due to availability or special offers.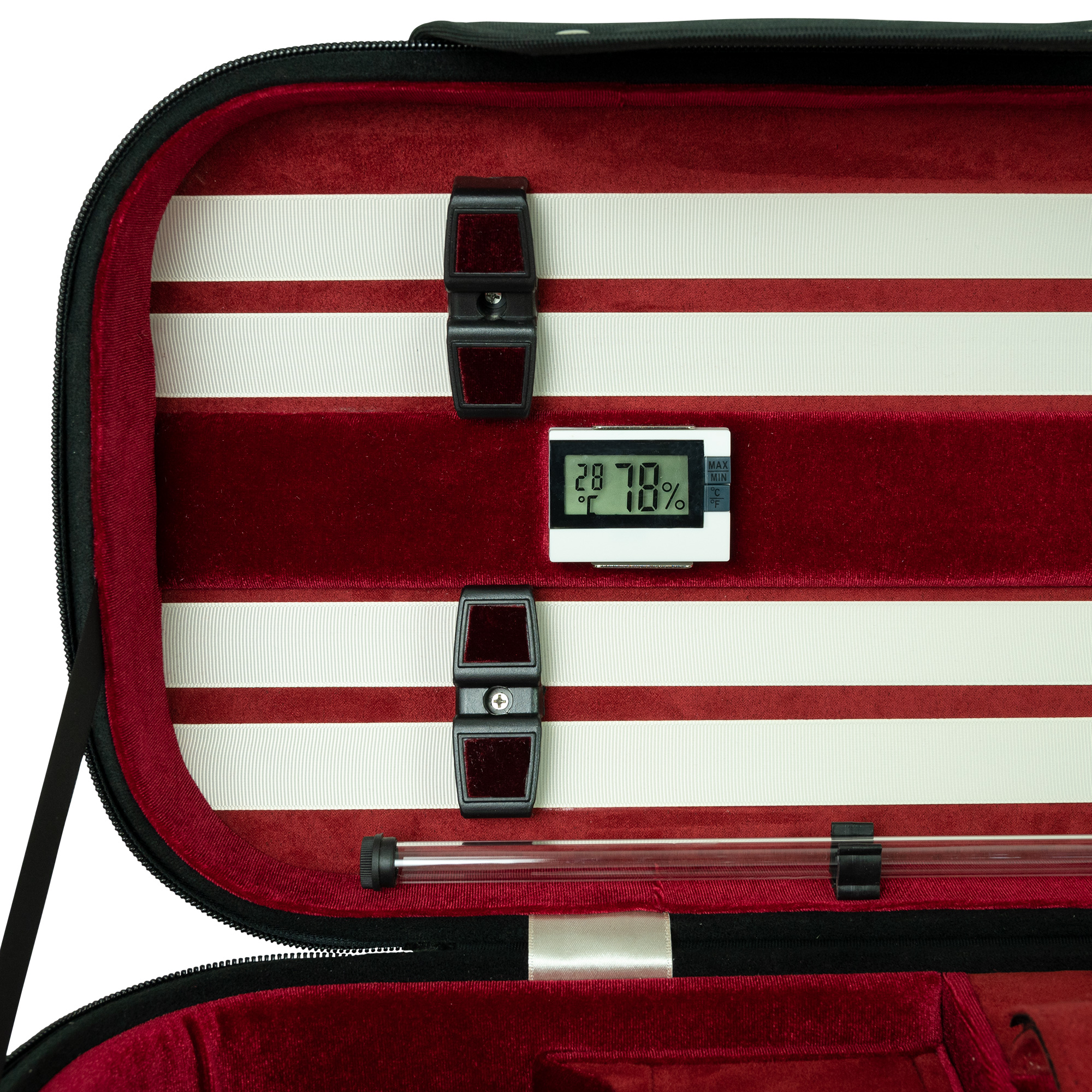 Nouveau Case Features
Four satin-lined rotating bow holders
Strong velcro straps for securing the violin in place
Digital hygrometer for humidity measurement
Durable Zippers
Plush velour lining
Spacious accessory compartments for shoulder rest, strings, rosin, straps, plus an exterior sheet music compartment with net pocket for small items.
Lined protective blanket to cover the violin
Two straps for backpack-style carrying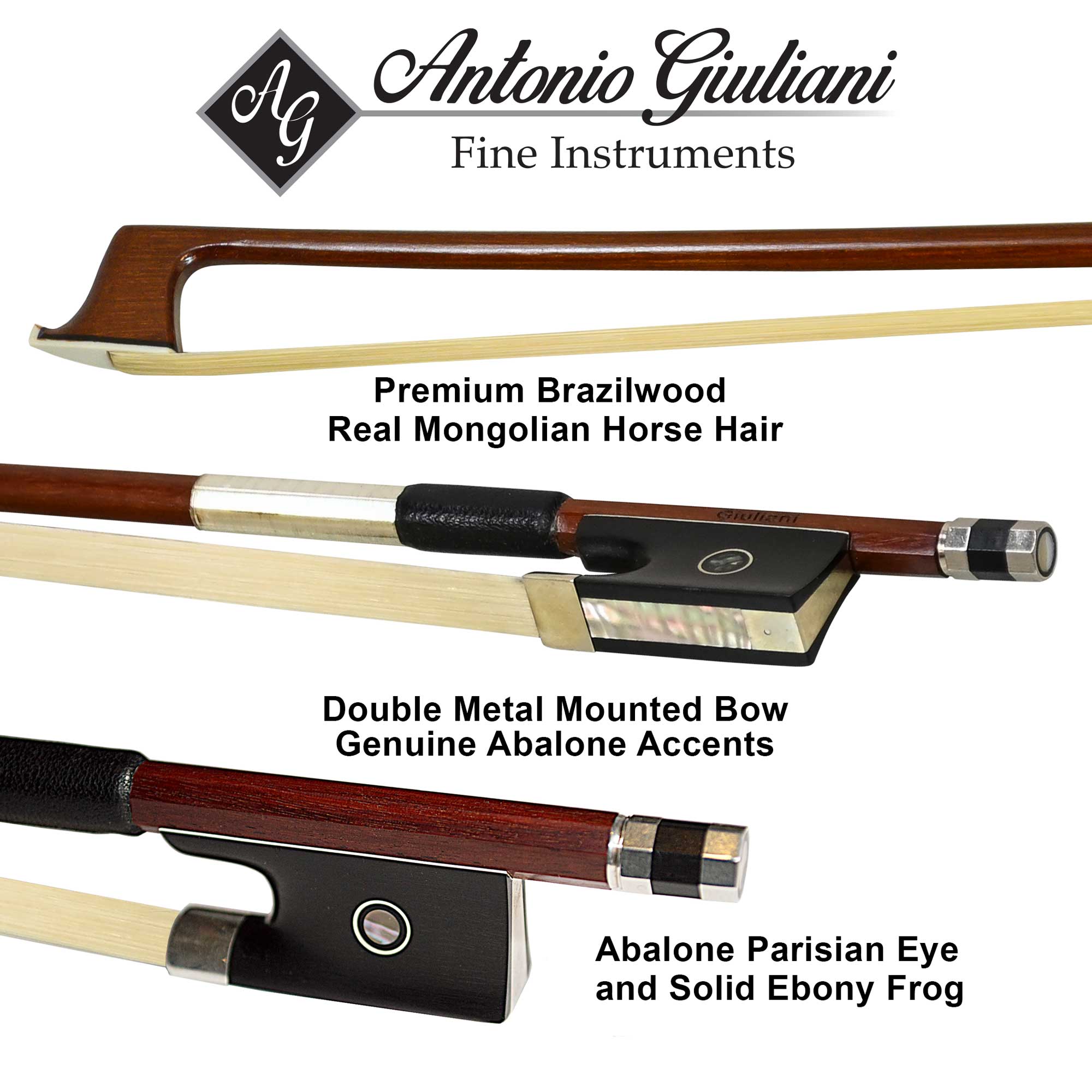 Premier Bow Features
Available in 1/16, 1/10, 1/8, 1/4, 1/2, 3/4 and 4/4 sizes
Strong, octagonal bow shaft of genuine Brazilwood
Genuine Mongolian horse hair
Fully mounted 100% ebony frog for great balance and durability
Silver winding
Premium flamed abalone bow slide
Precisely weighed for excellent balance and responsiveness
Parisian inlaid eyes
Black leather grip
Covered by Kennedy Violins' Limited Lifetime Warranty