Nicholas Gand Violin Outfit
PRODUCT HIGHLIGHTS
Tone: Deep, resonant, exuberant
Aesthetics: Honey brown varnish, with tight tiger striping on the back and ribs
Perfect for: Intermediate and advancing violinists
Our instruments include professional set-up and exceptional customer service. Call 1-800-779-0242 for order customization requests.
CUSTOMIZE YOUR ORDER: Add item to cart then save your accessory selections to your shopping cart before checkout.
4/4
Outfit Accessories:
Case: Choose from available cases in the customizer.
Bow: Giuliani Carbon Fiber Bow
Rosin: Kaplan Artcraft
Accessories: D'Addario Prelude strings installed, extra set of strings, Artcraft rosin, and polishing cloth.
Recommended Upgrade: Dominant Strings & Advanced Case
The Nicholas Gand Outfit is an excellent choice for intermediate to advanced violinists. With its deep resonant tone and exuberant voice, the Gand is a powerful violin that is easy to make sing. Not only does the Nicholas Gand Violin sound beautiful, but its appearance is equally exquisite. The intricate and pronounced flaming on the maple back is complemented by an elegant oil finish. Hear the Gand violin live in our performance video.
Violin Features:
Hand-crafted French Aubert maple bridge
100% high-grade ebony pegs, fingerboard, chinrest, and tailpiece
Full backup set of wound-steel violin strings
Expert setup by a professional luthier
Kennedy Violins' 45-day money-back guarantee
Coverage by our Lifetime Warranty
Listen to the Gand violin videos on our YouTube channel. >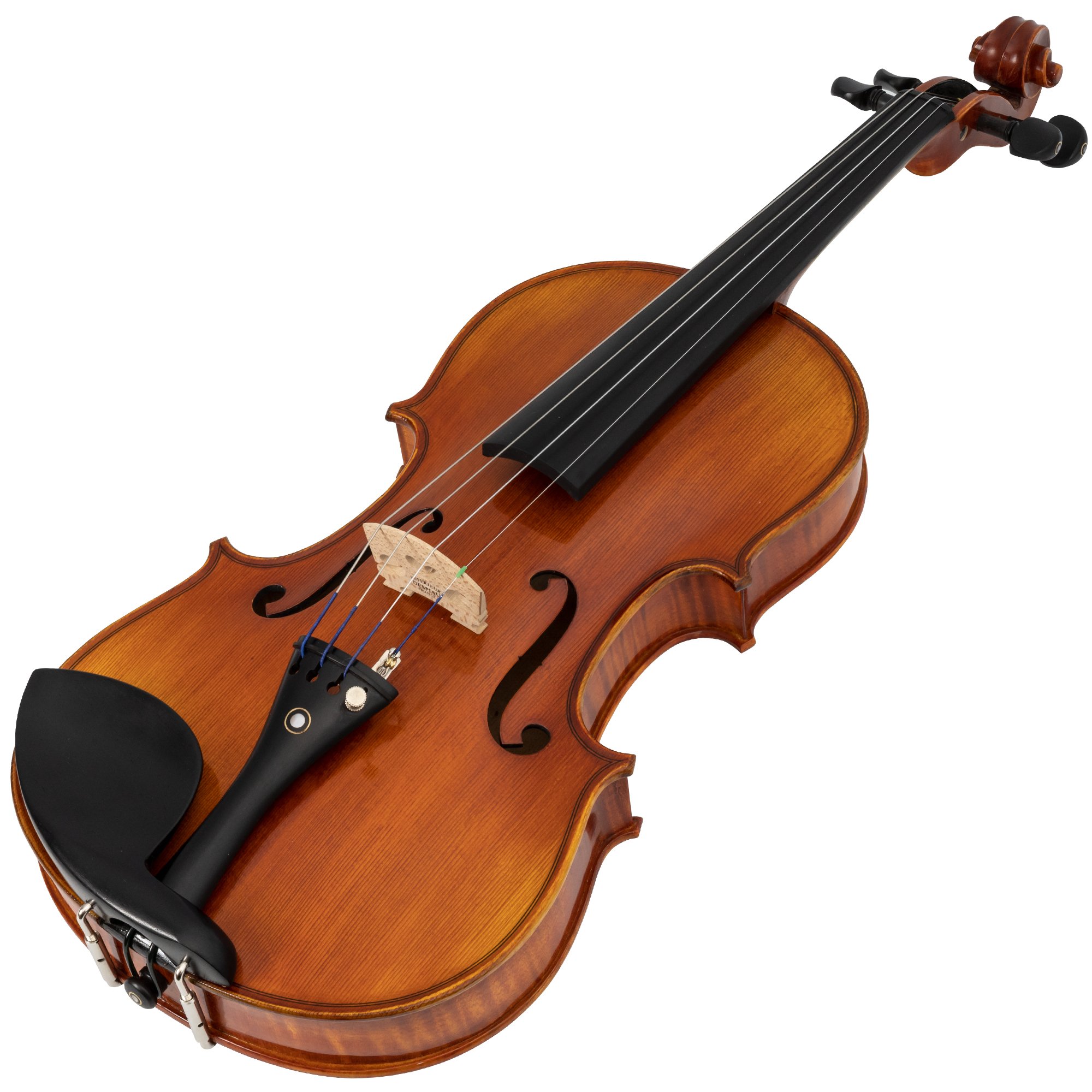 Professional Setup Included
All our violins are set up in the USA by our staff of in-house professional luthiers. This includes:

Arching the custom bridge
Fitting bridge feet to the curvature of the violin
Carving the nut to professional curvature
Fitting pegs
Polishing the finish
Installing strings and tuning the violin (violin may need to be re-tuned after shipment)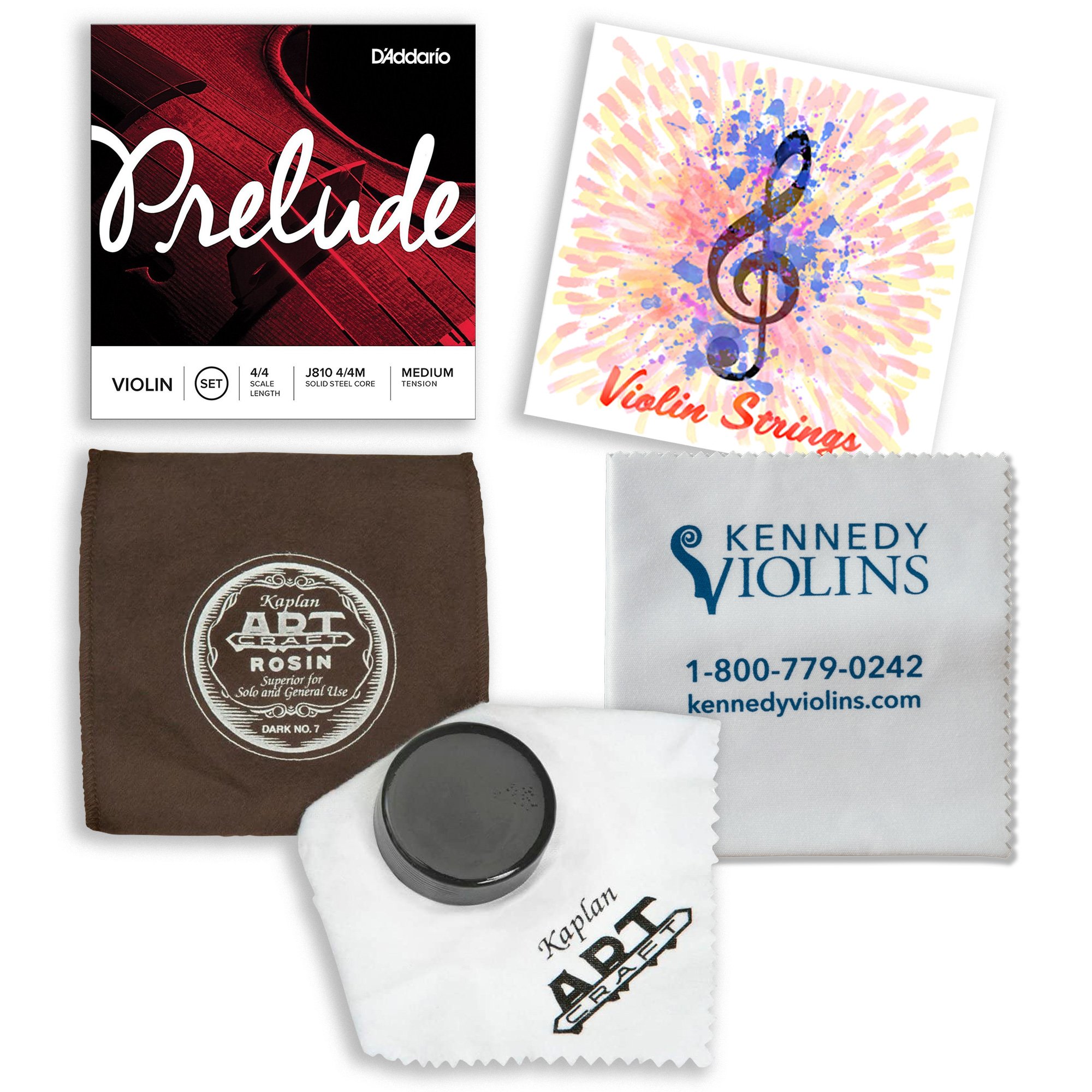 Included Accessories
In addition to a sturedy, lightseight case and the Giuliani Premier bow, your outfit includes quality accessories choses specifically for this instrument.

Kaplan Artcraft Rosin
Installed D'Addario Prelude Strings
Portland backup strings
String cleaning cloth

Accsessories may vary in brand or packaging due to availability or special offers.