Louis Carpini G2 Violin Outfit
PRODUCT HIGHLIGHTS
Tone: Rich, smooth, dark
Aesthetics: Warm brown amber varnish, with light flaming on the ribs and back and a stunning glossy finish. 4/4 size and some fractional sizes ship with gold fine tuners.
Perfect for: Students and advancing players
Our instruments include professional set-up and exceptional customer service. Call 1-800-779-0242 for order customization requests.
CUSTOMIZE YOUR ORDER: Add item to cart then save your accessory selections to your shopping cart before checkout.
4/4 3/4 1/2 1/4 1/8
Outfit Accessories:
Case: Choose from available cases in the customizer.
Bow: Giuliani Brazilwood
Rosin: Kaplan Artcraft
Accessories: D'Addario Prelude strings installed, string cloth, extra set of strings (Portland Strings or similar).
Recommended Upgrade: D'Addario Zyex strings and Advanced Case
The Carpini G2 is the best Violin available under $600 or your money back, GUARANTEED! 
The Louis Carpini G2 Violin is a superior student violin, that can take an advancing player to the next level. Available in sizes 1/8 through 4/4. A more well-rounded instrument than other student violins, it has a warm voice and beautiful resonance. The smooth tone and full ringing notes make the Louis Carpini G2 a top choice for the violinist ready to continue improving technique. Players love the rich sound and the light flaming on these violins. Most Carpinis have gold fine tuners, but some fractional sizes have black fine tuners. Call the showroom if you have questions about the size you are ordering.
Violin Features:
Flamed maple back
Inlaid ebony purfling
Hand-carved, custom-fit French Aubert maple bridge
High-grade ebony pegs, chinrest, fingerboard
Durable composite tailpiece with 4 built-in fine tuners
Full backup set of wound-steel violin strings
Our 45-day money-back guarantee of complete satisfaction.
Coverage by Kennedy Violins' Lifetime Warranty
Listen to Louis Carpini Demonstration Videos.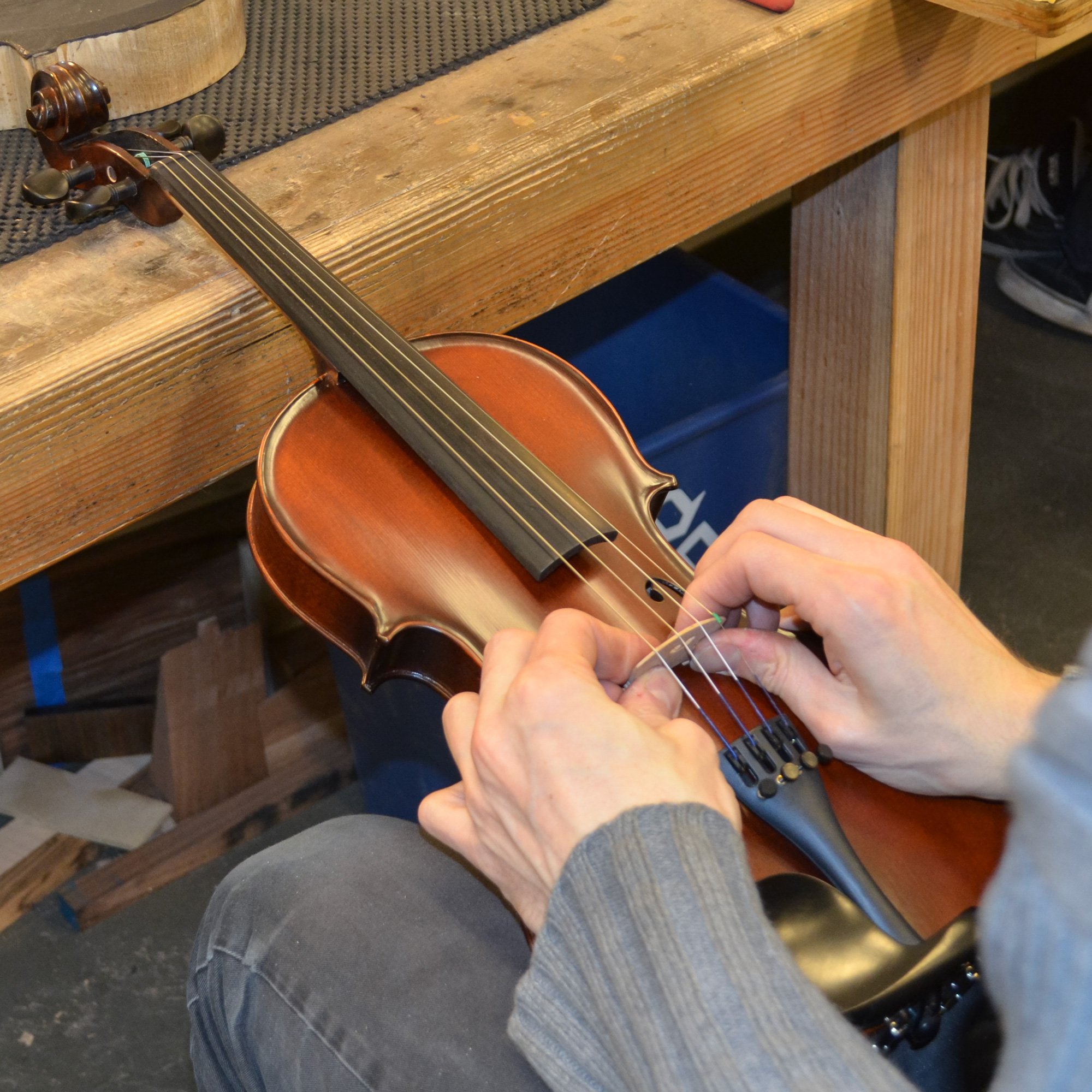 Professional Setup Included
All our violins are set up in the USA by our staff of in-house professional luthiers. This includes:

Arching the custom bridge
Fitting bridge feet to the curvature of the violin
Carving the nut to professional curvature
Fitting pegs
Polishing the finish
Installing strings and tuning the violin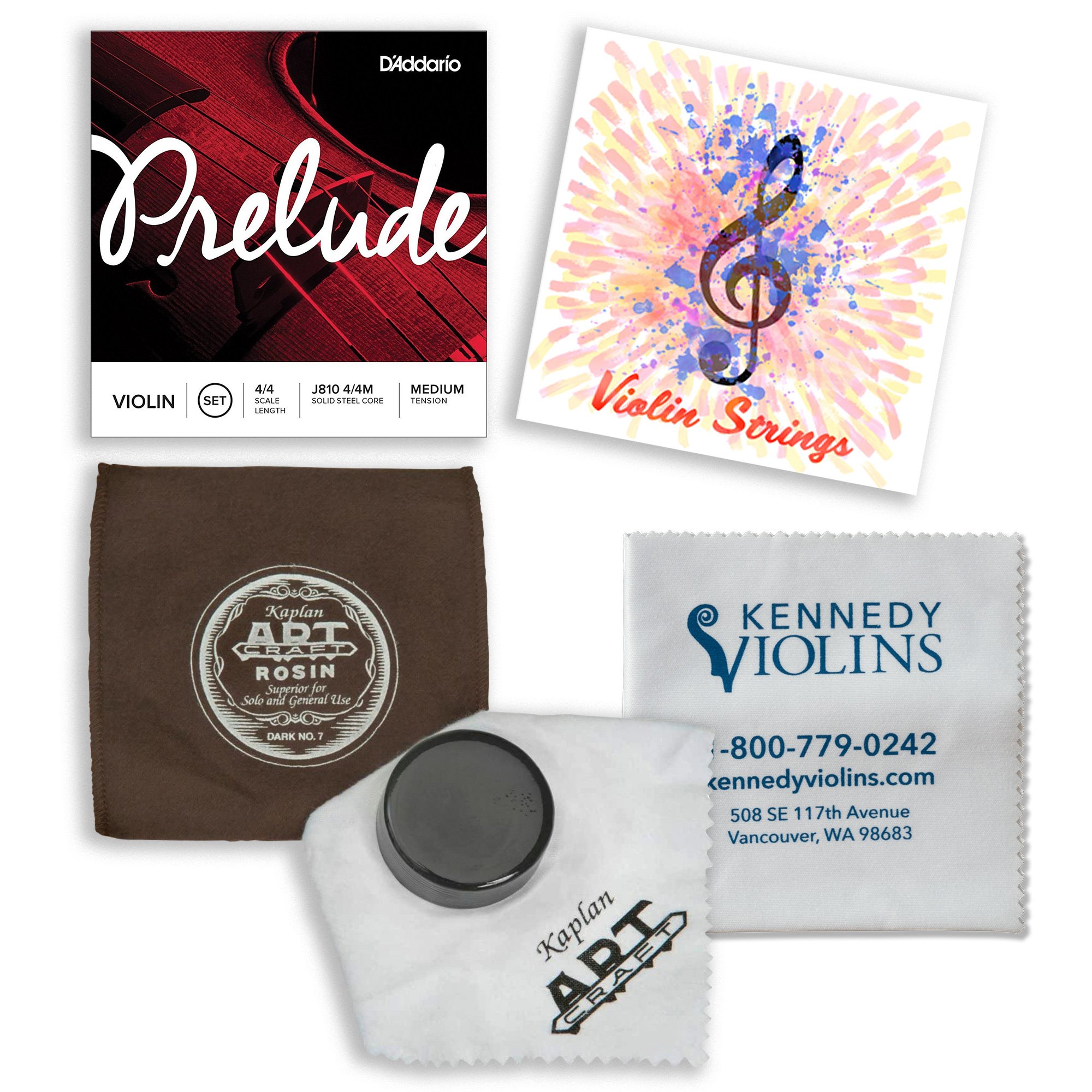 Included Accessories
In addition to a sturdy, lightweight carrying case and a brazilwood bow with real horse hair, your violin outfit comes with a selection of accessories chosen specifically for this instrument.

Kaplan Artcraft Rosin
String Cloth
Luggage Tag
Extra set Portland Strings or similar. (Size 1/8 backup strings are generic.)