GEWA Space Bag Rucksack For Violin
PRODUCT HIGHLIGHTS
Tough polycarbonate construction
Padded suspension system
Detachable bow holder & ample, zippered accessory compartment
Great for travel
CUSTOMIZE YOUR ORDER: Add item to cart then save your accessory selections to your shopping cart before checkout.
3/4–4/4
Sturdy, Lightweight, and Comfortable:
Your violin will travel safely in a the soft, fully padded interior while you stay comfortable with cushy padding on the back and shoulder straps. Although this is called a "Space Bag," the exterior shell is made of durable, yet lightweight, polycarbonate. This case provides secure protection for your instrument without weighing you down.
Ample Storage Space:
The zippered compartment provides lots of storage for all your gear! Plus it has two mesh pockets on either side for the items you want to be able to access quickly.
Great for Air Travel:

The case itself meets carry-on luggage standards, The bow case is detachable so the bow can travel separately in your checked baggage. 

Exterior Features:
Ergonomically shaped for maximum comfort during your commute
Lightweight, great for travel 
Polycarbonate exterior
Modern minimalist design
Separate detachable bow case
Luxuriously spacious accessory compartments for everything from strings, to tablet, to passport
Padded suspension system
Instrument bed made of robust & semi-soft high-quality polyurethane foam
Padded, built-in backpack straps
Subway handle
Side mesh pockets
Weight 4/4 – 3/4 size 5.9lbs (including bow case)
13" x 26.5" (31 w/bow case) x 7.5"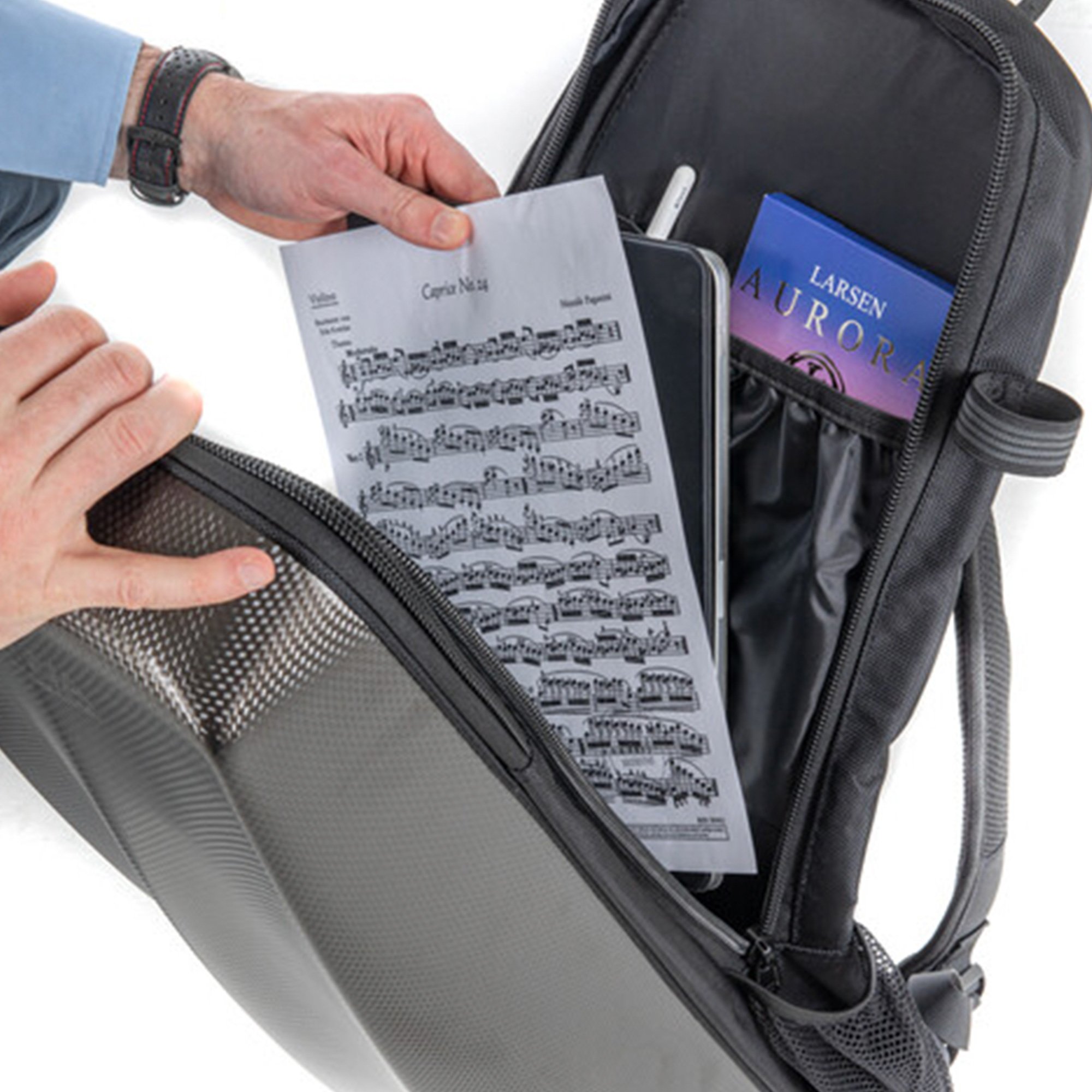 Lots of space for accessories!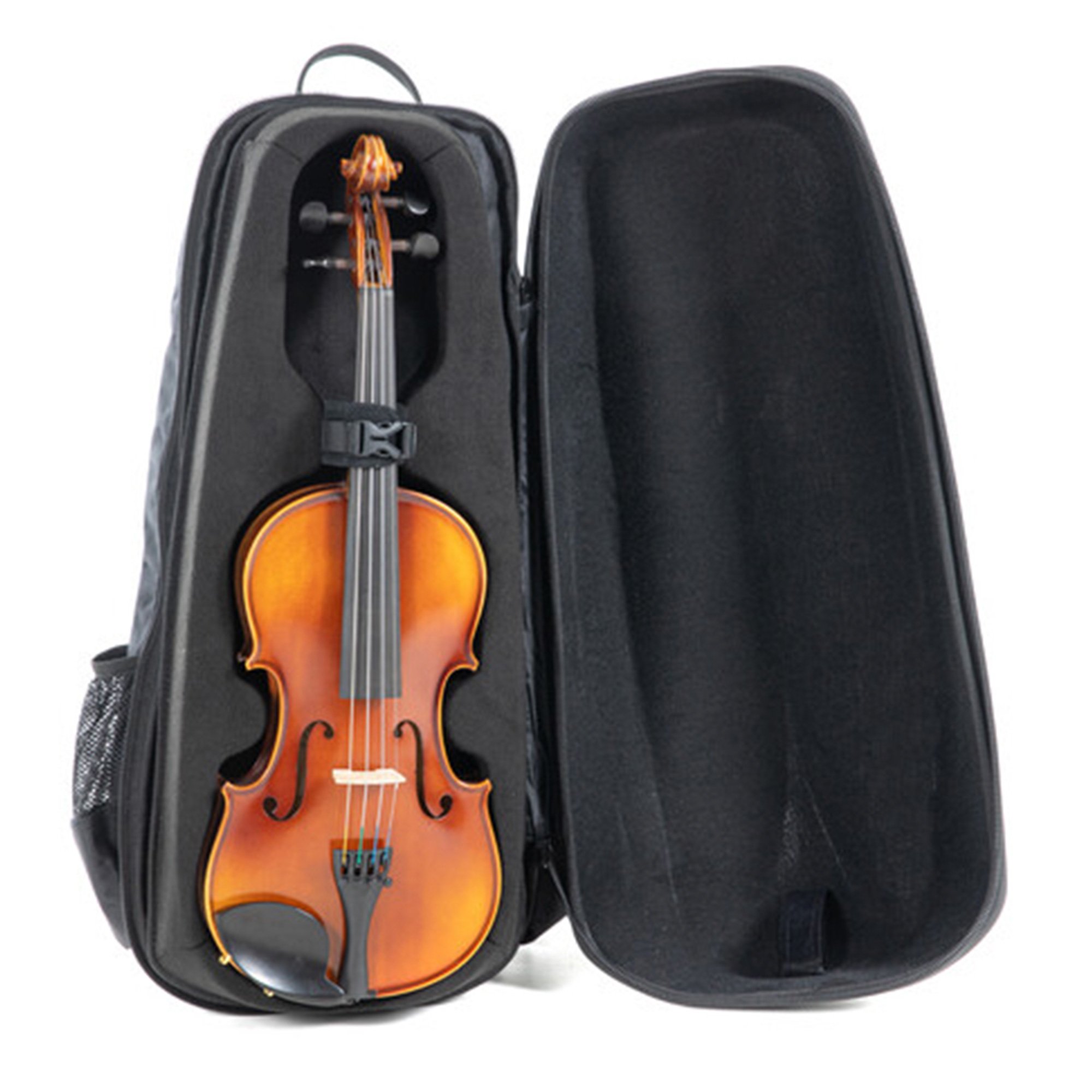 Fully padded interior to protect your instrument.