Franke Henner Viola Outfit
PRODUCT HIGHLIGHTS
All violas backed by a lifetime warranty and 45-day money-back guarantee.
Final assembly and setup performed by Kennedy's professional luthiers in Washington State, not overseas.
Complete outfit with case, Giuliani Brazilwood Viola Bow, rosin, and high-quality steel-core Helicore strings.
CUSTOMIZE YOUR ORDER: Add item to cart then save your accessory selections to your shopping cart before checkout.
16 1/2" 16" 15 1/2" 15" 14"
Outfit Accessories:
Case: Portland Oblong Adjustable Case. Smaller 13" and 14" violas ship in an oblong violin case.
Bow: Giuliani Brazilwood Viola Bow
Rosin: Kaplan Artcraft Rosin
Accessories: D'Addario Prelude strings installed, plus extra set of strings (not included with 14" and lower), cleaning cloth, and instrument care poster.
Recommended Upgrade: Portland Advanced Case
The beautiful Franke Henner Viola Outfit is one of our most desirable models for intermediate to advanced players. Its superior finish and gorgeous sound give this instrument great appeal at an unbeatable price, especially for such superb quality. Available in 14", 15", 15 1/2", 16", and 16 1/2" sizes, the Franke Henner Viola is a perfect fit for violists looking for an instrument with a warm, complex tone that projects with with a strong sound. Both the acoustics and the attractiveness of this fine instrument make it great for performance at home, in rehearsal, and on the stage.
We're often asked what makes one stringed instrument cost more than another, and it always comes down to the quality or grade of woods, fittings, and finish on each instrument. The Franke Henner Viola is made with far superior materials than beginner and student models. The big sound, excellent playability, comfortable string height for the left hand, and other characteristics contribute to the superiority of these instruments.
Constructed with select aged tonewoods, the solid, tight-grain spruce top is carved with great detail and attention to the thickness and measurement of the plates. The maple back is made with beautiful, tiger-striped flaming accentuated by a warm varnish. The perfectly-polished, traditional oil finish increases its attractiveness, which—when combined with the amount of flame on the back of the instrument—increases its value and worth over time.
To complement the fine construction and design of the instrument, the Franke Henner Viola is fitted with a custom, hand-carved French Aubert or Despiau maple bridge. The high-grade Hill style ebony tailpiece can be setup with your choice of fine tuners. A composite tailpiece with built in fine tuners can be installed in place of the ebony tailpiece upon request at no extra cost. In addition to its quality fittings, the Henner outfit also includes a Giuliani Brazilwood Bow with real horsehair, steel-core D'Addario Prelude Strings, Artcraft Rosin, and a protective full-suspension case with plenty of storage.
Viola Features:
Kennedy Violins' 45-day money-back guarantee
Full coverage by our Lifetime Warranty
Available in 14", 15", 15.5", 16", and 16.5" sizes
Free professional setup by Kennedy Violins' experienced luthier staff
Solid-carved, high-grade maple back and spruce top
Hand-rubbed oil finish and beautiful shade of varnish
100% ebony chinrest, pegs, fingerboard, and tailpiece
Inlaid ebony purfling
Four fine tuners for ease of tuning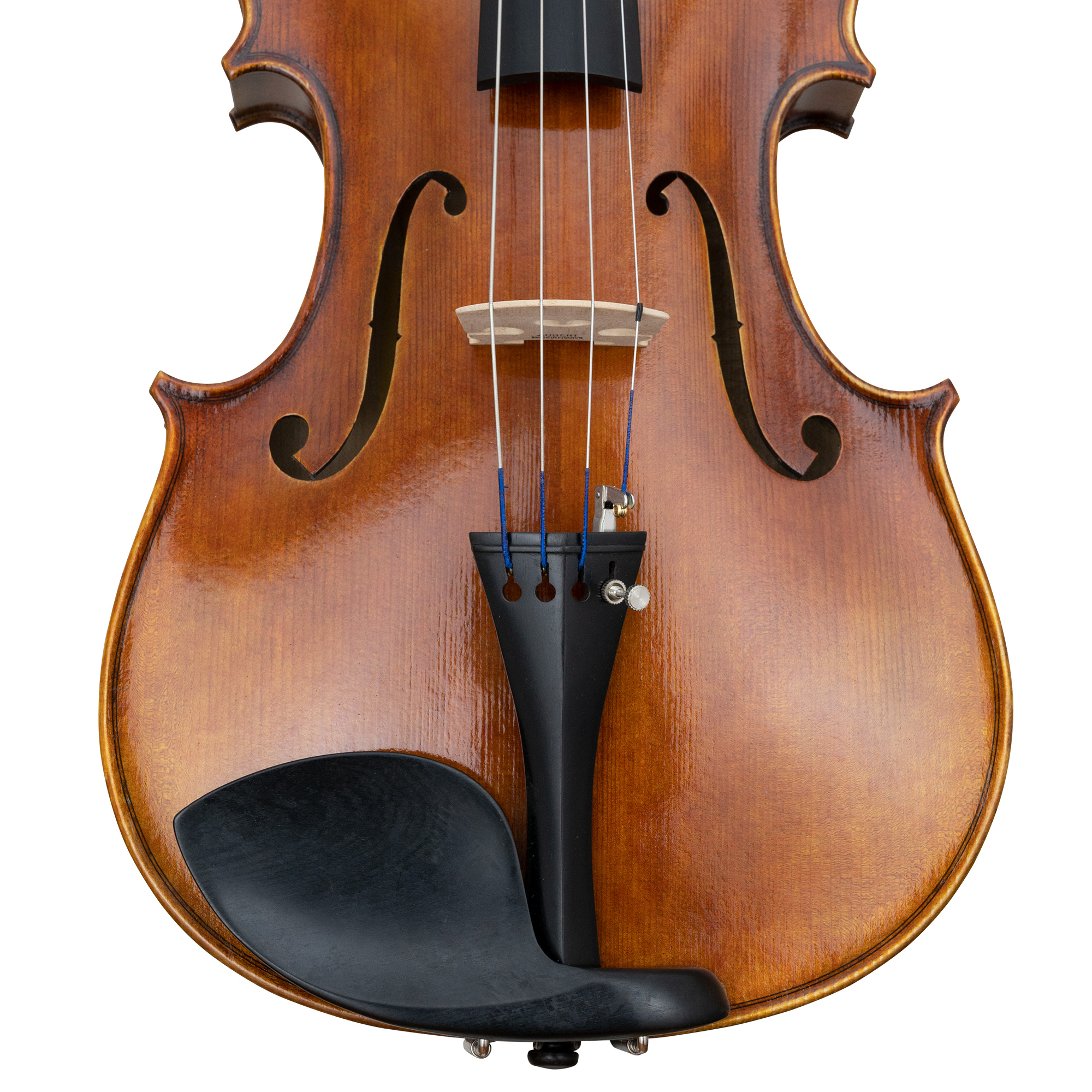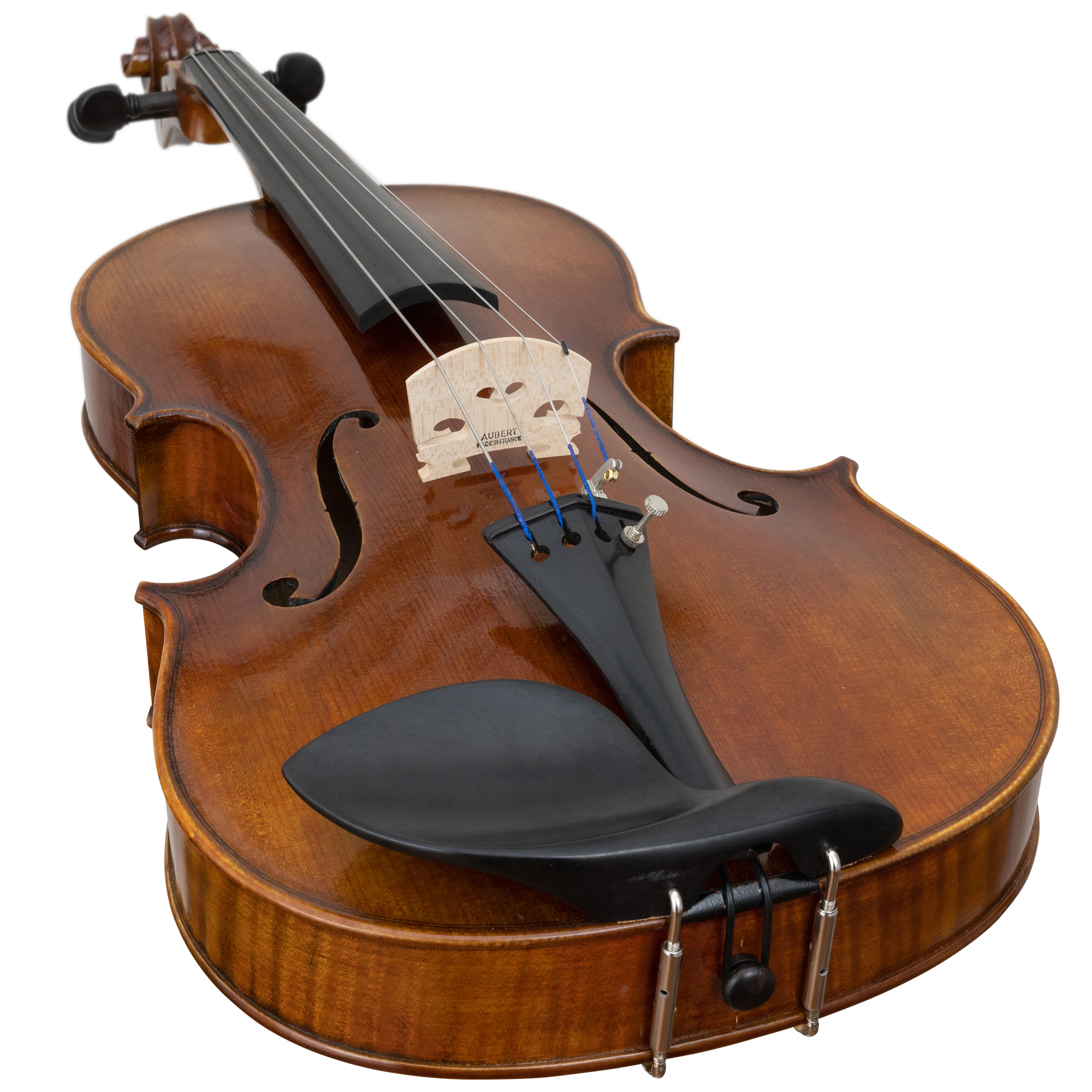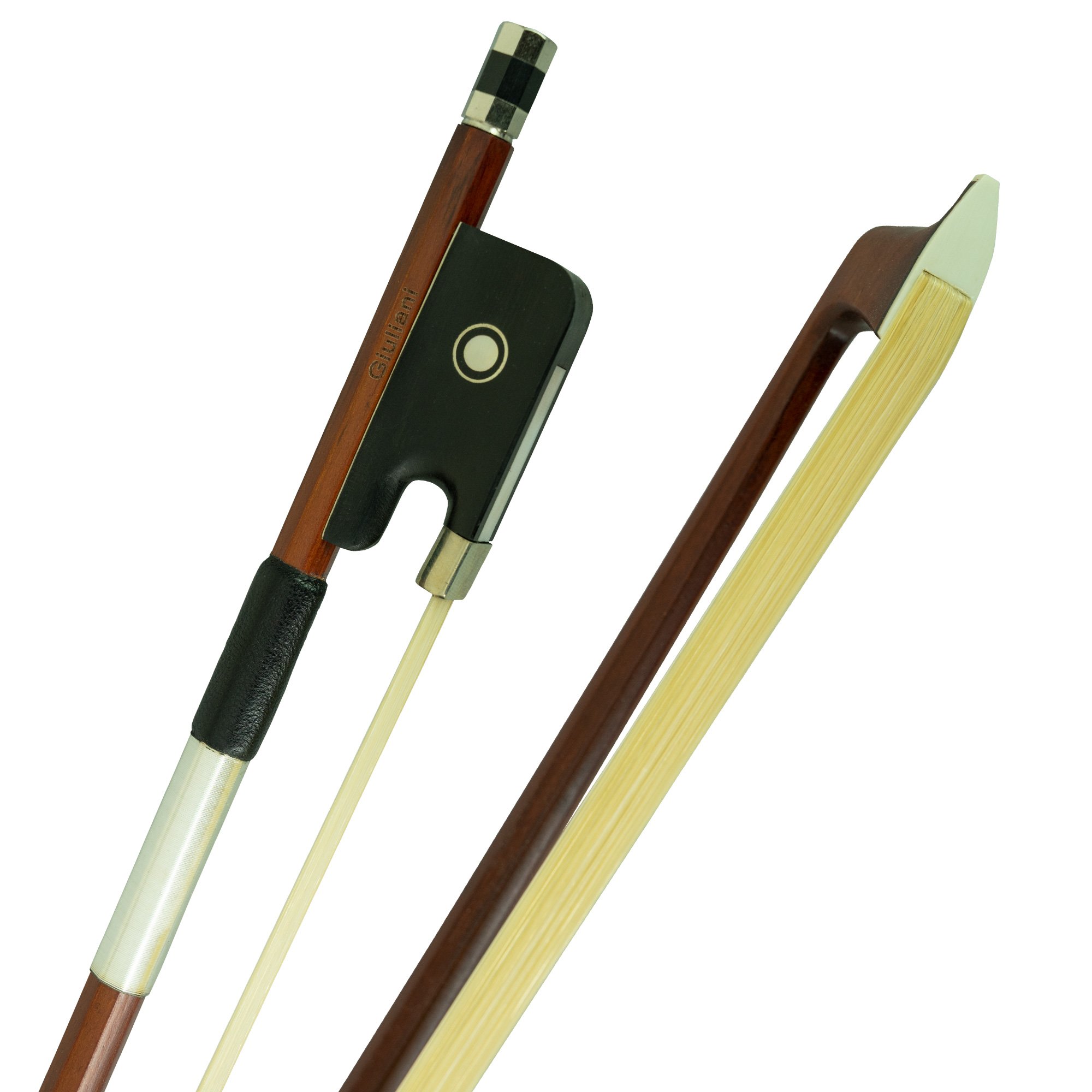 Giuliani Brazilwood Bow
Strong octagonal bow shaft of genuine Brazilwood
Genuine Mongolian horsehair
Half-mounted, 100% ebony frog for great balance and durability
Mother of pearl inlay on frog
Silver winding
Abalone bow slide
Black leather grip
Precisely weighed for excellent balance and responsiveness
Covered by Kennedy Violins' Limited Lifetime Warranty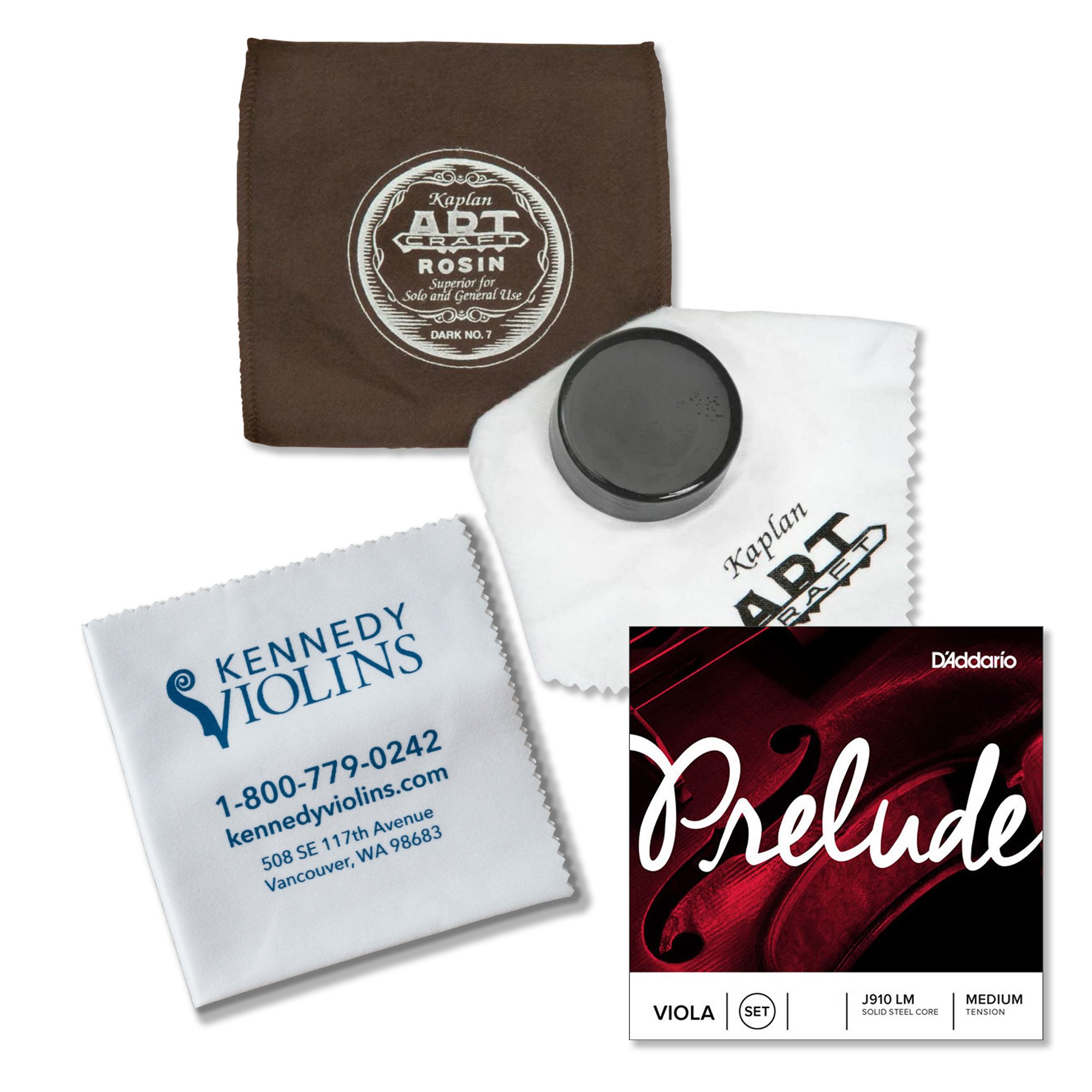 Included Accessories
Each Franke Henner Viola is part of a complete outfit providing everything you need to start playing the moment you receive your viola.

Giuliani Brazilwood Viola Bow with genuine horsehair and ebony frog

Kaplan Artcraft Rosin

A sturdy, full-suspension case with black exterior and velveteen lining that is both amazingly lightweight and extremely protective

Extra strings (not included with 14" and lower)
Cleaning cloth