David Yale Signature Series Strad Model Violin
PRODUCT HIGHLIGHTS
Tone: Concentrated, pure, rich, ringing
Aesthetics: Antiqued honey brown varnish, with incredible tiger striping on the ribs and back
Perfect for: Advanced violinists and soloists
Our high-quality instruments include professional setup and exceptional customer service. Call the showroom at 1-800-779-0242 with questions or customization requests.
CUSTOMIZE YOUR ORDER: Add item to cart then save your accessory selections to your shopping cart before checkout.
4/4
Outfit Accessories:
Case: Choose from available cases in the customizer.
Bow: CodaBow Diamond NX
Rosin: Pirastro Rosin
Accessories: Professional grade Thomastik or Pirastro strings installed plus a backup set (Portland or similar), polishing cloth
Recommended Upgrade: L'Archet Brasil Silver-Mounted Bow
We finally have more beautiful Strad Model David Yale Signature Series violins, which showcase outstanding resonance and a complex tonal character. Built from European tonewoods aged a minimum of 15 years, these violins feature beautiful, even-grained spruce along with striking flamed maple backs. The skillful, meticulous luthier work involved in constructing these violins is evident in every detail, from precise graduations to a beautiful oil varnish. The result is a gorgeous instrument that looks and sounds like a violin twice its price.
We've paired these violins with the exceptional CodaBow Diamond NX Bow with each outfit at no additional cost. We set up each violin with high-quality ebony fittings with boxwood trim. We find that our David Yale Signature Series violins respond and speak exceptionally well strung with either Rondo or Evah Pirazzi strings and will install the set of your choice at no additional cost. These violin outfits are perfect for advanced violinists and soloists. For details about the instruments in stock call the showroom at 1-800-779-0242.
Violin Features:
Stunning flamed maple back
Authentic inlaid ebony purfling
Hand carved French Aubert Deluxe or Milo Stamm bridge with parchment on E string
High-grade boxwood pegs, chinrest, and tailpiece
Single fine tuner (additional installed by request at no extra cost)
Full backup set of wound-steel violin strings (Portland or similar)
Expert setup by a professional luthier
Listen to our David Yale models on our YouTube channel.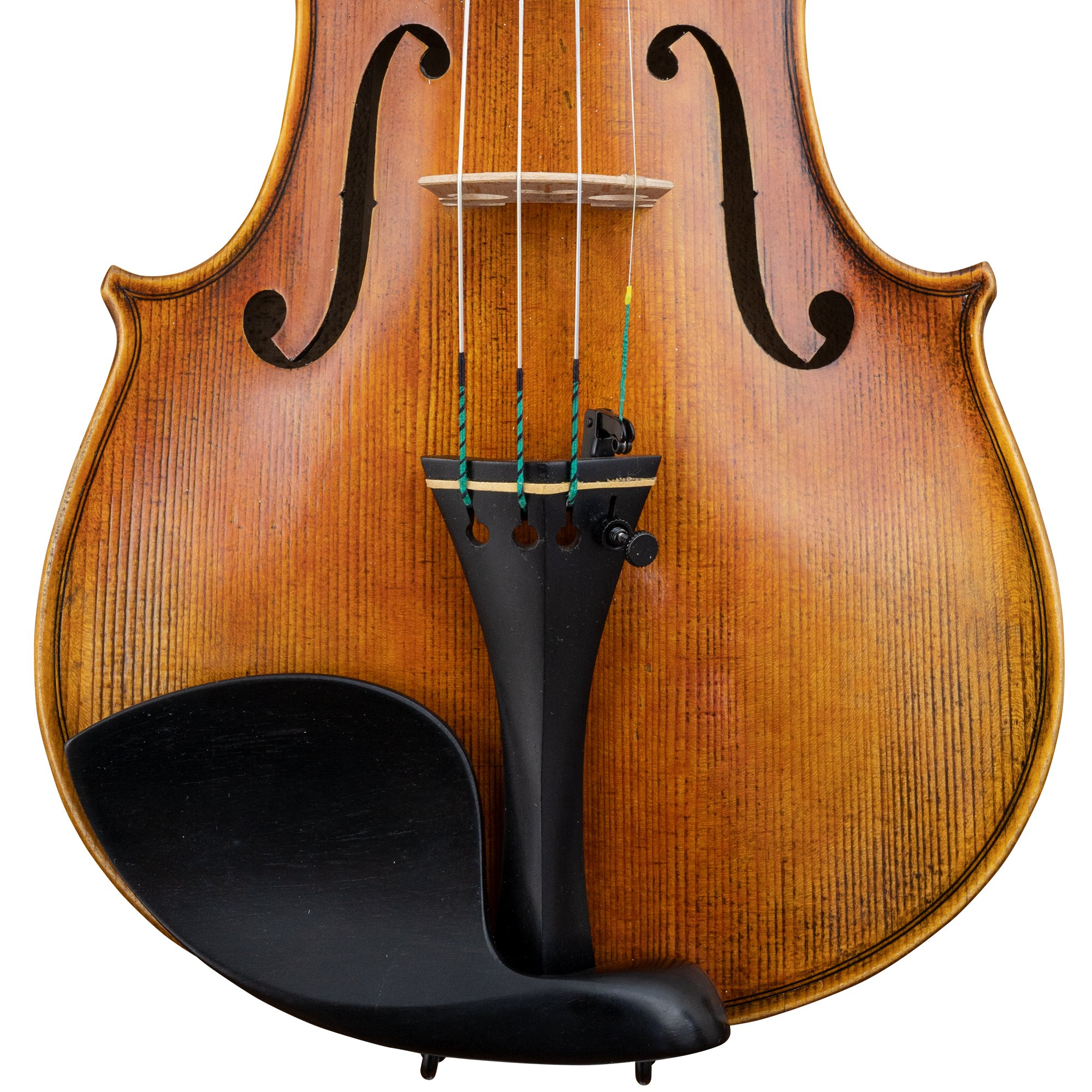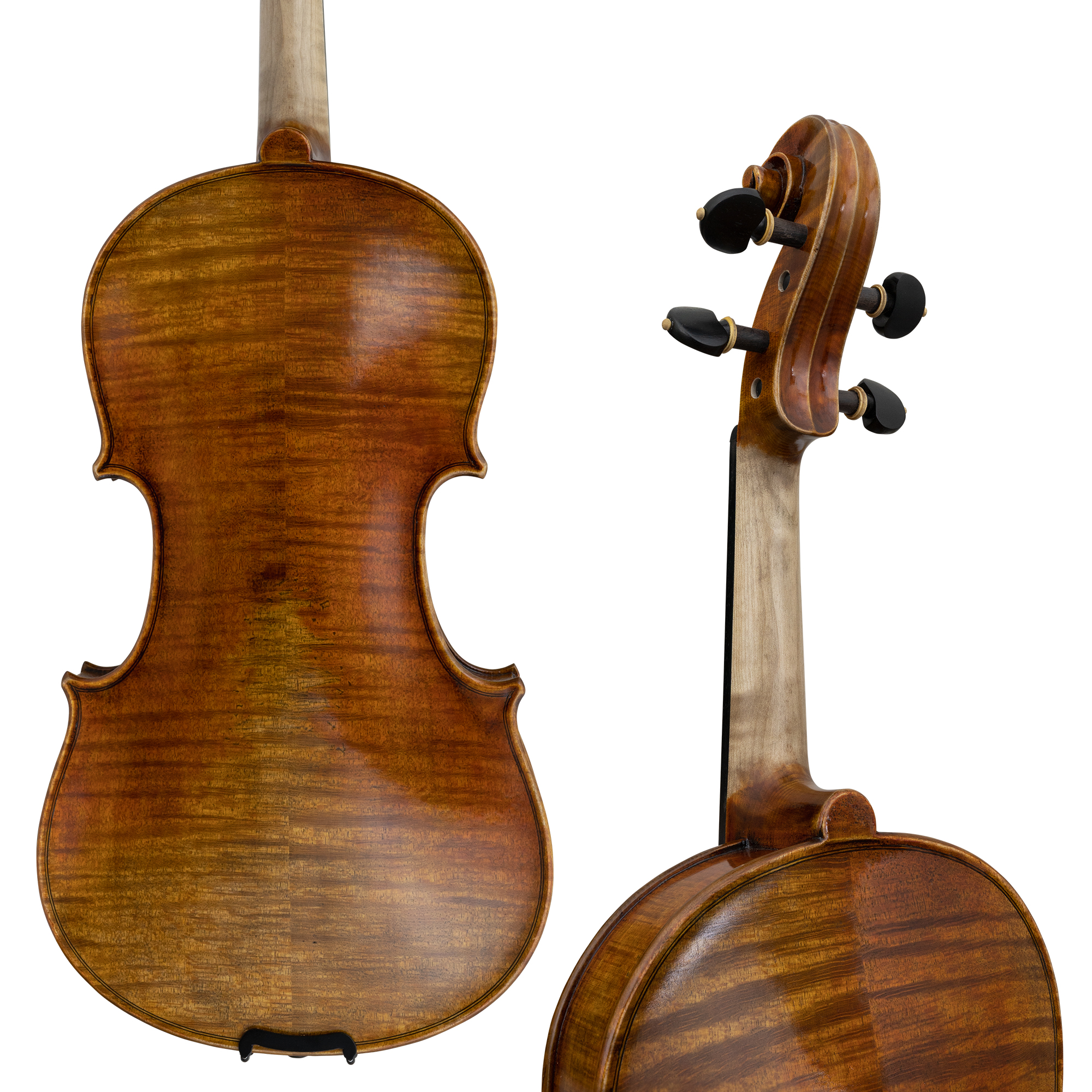 Professional Setup Included
All our violins are set up in the USA by our staff of in-house professional luthiers. This includes:

Arching the custom bridge
Fitting bridge feet to the curvature of the violin
Carving the nut to professional curvature
Fitting pegs Polishing the finish
Installing strings and tuning the violin (may need to be re-tuned after shipment)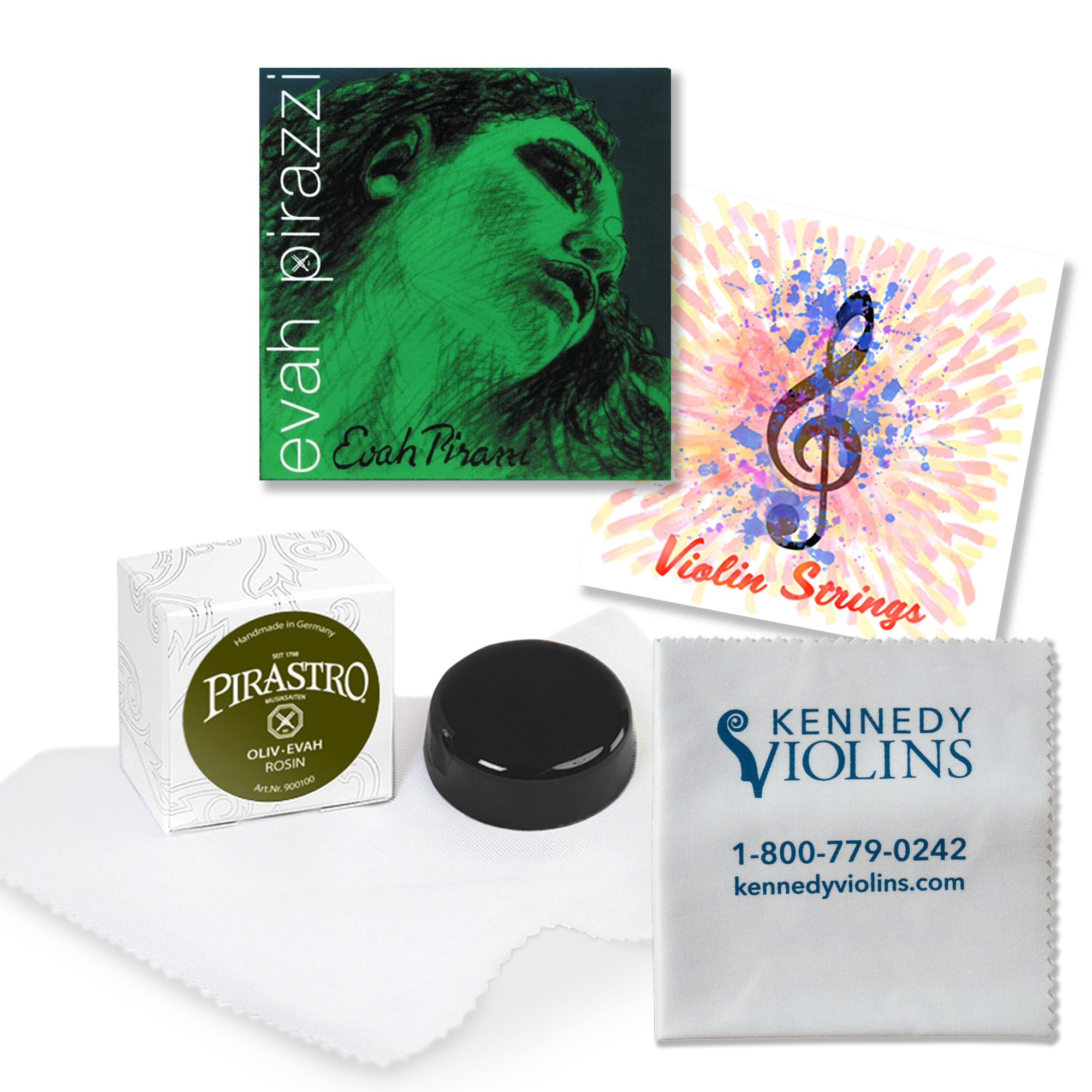 Included Accessories
You will get a selection of high-quality accessories plus a sturdy yet lightweight carrying case and the CodaBow NX.

Professional grade Thomastik or Pirastro strings installed
Backup set of Portland Strings
Pirastro Rosin (style may vary)
Polishing cloth

Accessories may vary due to availability or special offers.