CLEARANCE Nikola Zubak Violin Outfit
PRODUCT HIGHLIGHTS
Tone: Powerful, crystal-clear, bright
Aesthetics: Honey colored varnish, with stunning tiger striping on the back and ribs, and a glossy finish
Perfect for: Advancing soloists
Clearance instruments feature the sound quality and playability of our regular products, but have small cosmetic imperfections or a discontinued finish. Call 1-800-779-0242 with questions or to see photos.
CUSTOMIZE YOUR ORDER: Add item to cart then save your accessory selections to your shopping cart before checkout.
4/4
Outfit Accessories:
Case: Choose from available cases in the customizer.
Bow: Giuliani Advanced Bow
Rosin: Pirastro
Accessories: D'Addario Prelude strings installed. Plus, extra string set (Portland strings or similar), string cleaning cloth, luggage tag
Recommended Upgrade: CodaBow Diamond SX
The Nikola Zubak is the best Violin available under $1500 or your money back, GUARANTEED! We'll even pay to ship it back to us if you are not 100% delighted in your new Zubak!
The Nikola Zubak Violin has a crystal-clear tone with bell-like resonance. With its brilliant singing upper register and warm robust lower register, the Nikola Zubak Violin has tremendous power and tonal character. The precise, detailed work and professional setup by Kennedy Violins' luthiers create an incredibly responsive instrument with sensitive playability, opening the doors to a wide range of expressive possibilities and nuance.
The Zubak is an extremely easy instrument to play because of its responsiveness, and has a ringing quality for each tone that is produced. As the violin is "played in," the sound not only gets sweeter, but exhibits much more individual character in all tone ranges as well. If there ever was a violin that makes the player feel more empowered to play on stage, this is it!
Clearance violins may vary in color of finish or style of fittings, but they are made to produce same tonal qualities as our non-clearance violins. These have been marked as clearance due to small cosmetic defects or having a discontinued finish color.
Violin Features:
100% ebony chinrest with brass brackets
Honey-brown oil-based varnish
Custom-fit french aubert bridge
Highly select spruce & maple tonewoods
Crystal-clear tone
Bell-like resonance
Brilliant singing upper register and warm robust lower register
Tremendous power and tonal character
Listen to more video demonstrations of the Zubak family of violins.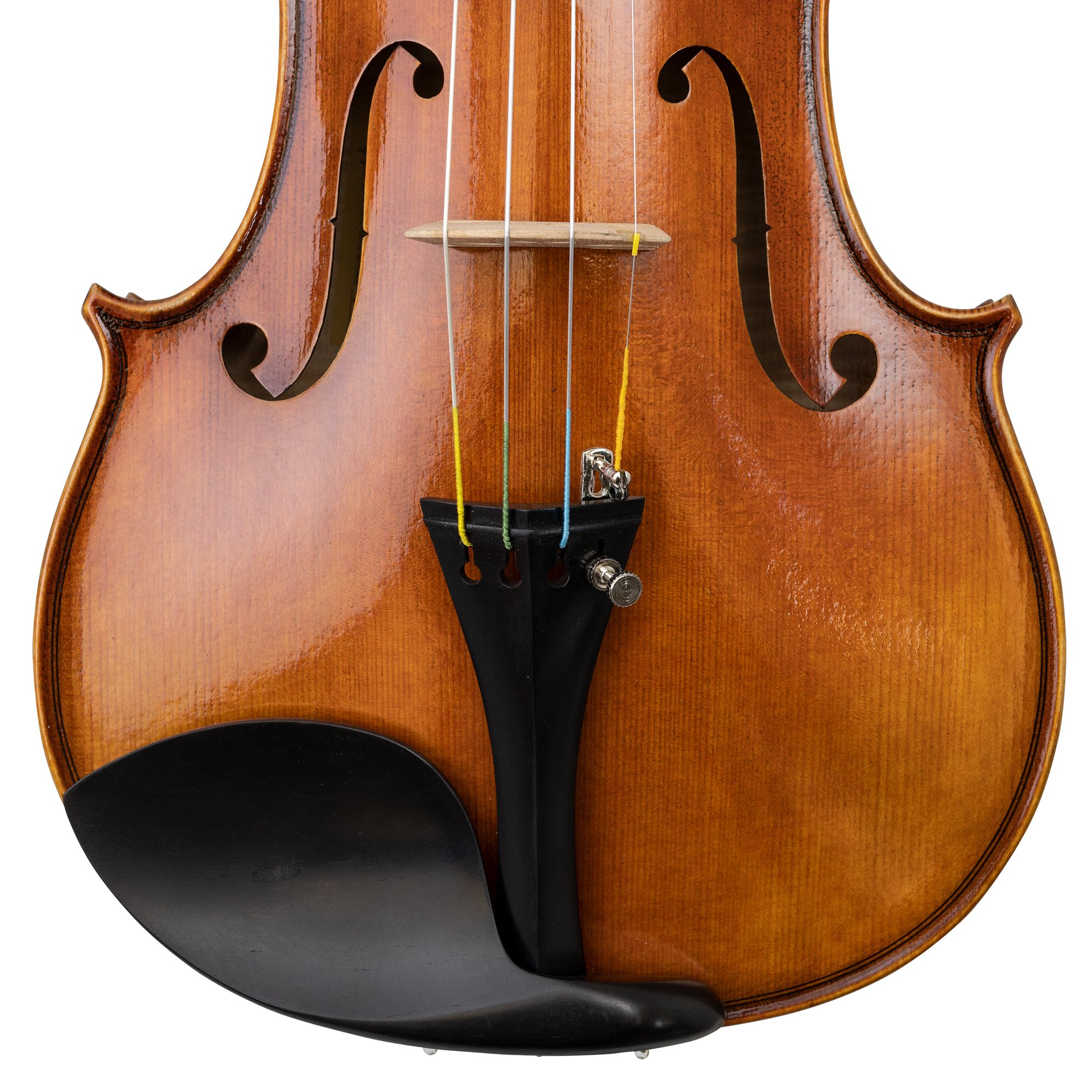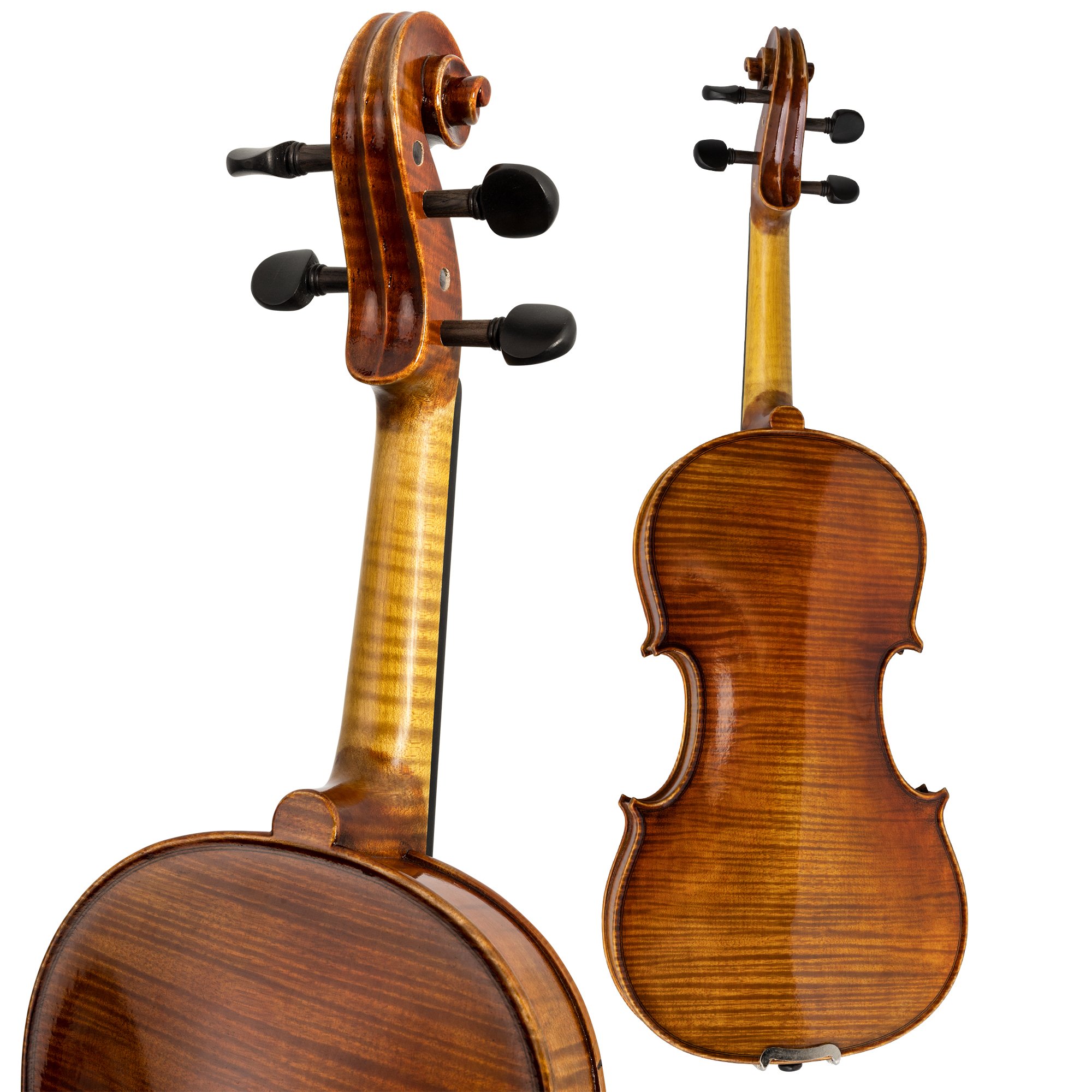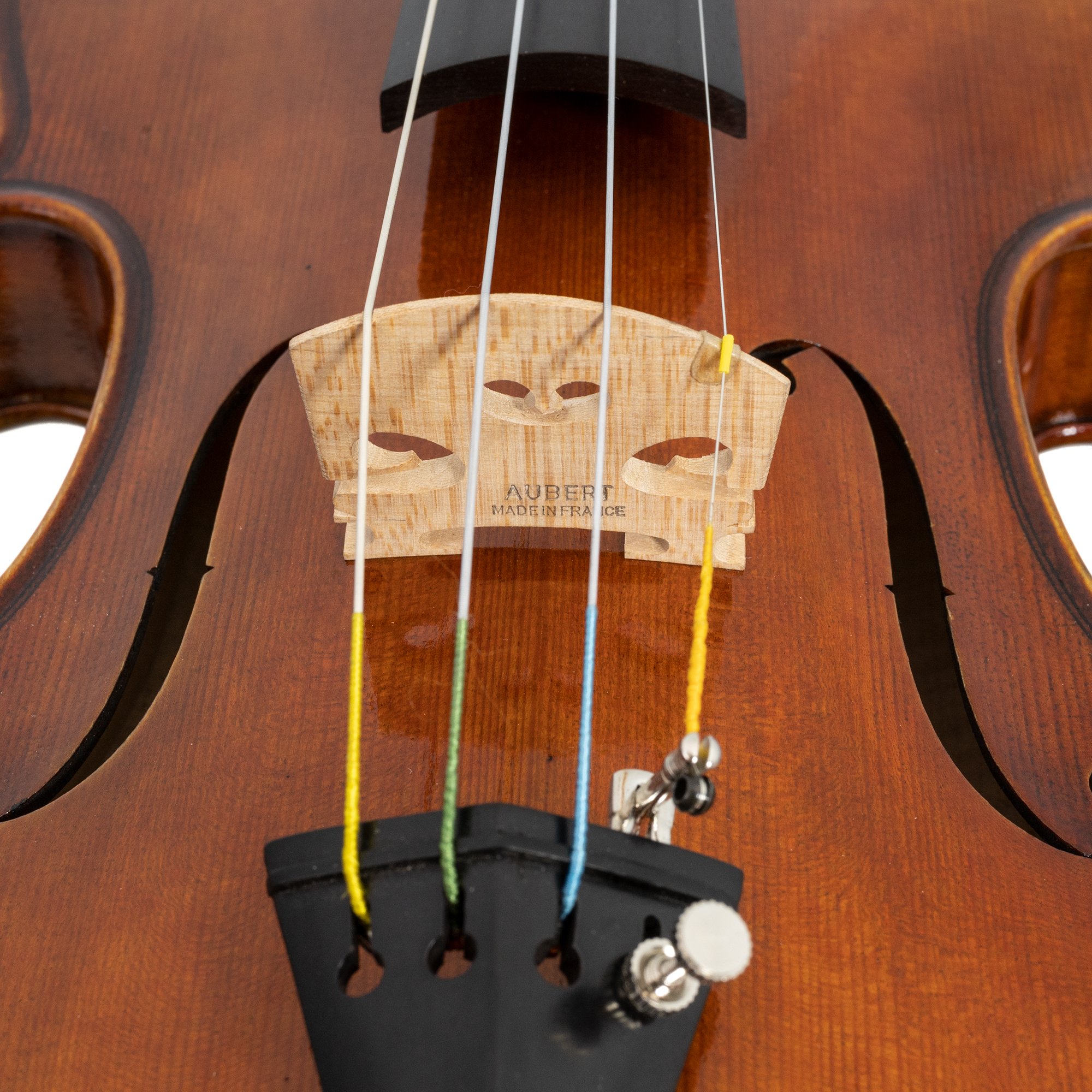 Professional Setup Included
All our violins are set up in the USA by our staff of in-house professional luthiers. This includes:

Arching the custom bridge
Fitting bridge feet to the curvature of the violin
Carving the nut to professional curvature Fitting pegs
Polishing the finish
Installing strings and tuning the violin (violin may need to be re-tuned after shipment)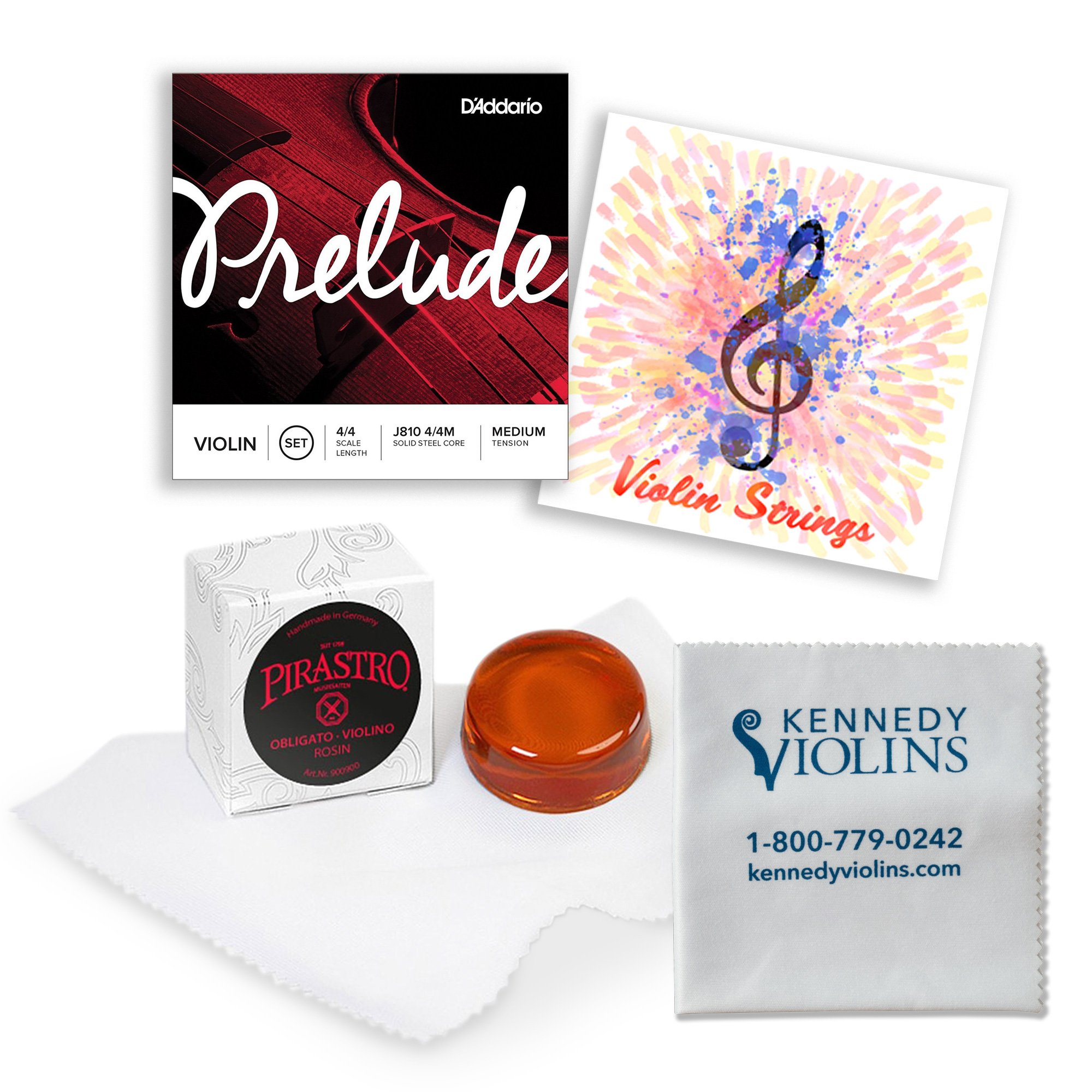 Included Accessories
You get quality accessories chosen for your instrument including the Antonio Giuliani Advanced Bow plus a sturdy, yet lightweight carrying case.

Installed D'Addario Prelude Strings
Portland String Set
Cleaning Cloth
Pirastro Rosin

Accessory brand or packaging may vary due to availability or special offer.