CLEARANCE Mikhail Vitacek Violin Outfit
PRODUCT HIGHLIGHTS
Tone: Lush, resonant, strong
Aesthetics: Antiqued amber, honey varnish with unique wood detailing and striking tiger striping on the ribs and back
Perfect for: Advancing violinists and soloists
Clearance instruments feature the sound quality and playability of our regular products, but have small cosmetic imperfections or a discontinued finish. Call 1-800-779-0242 with questions or to see photos.
CUSTOMIZE YOUR ORDER: Add item to cart then save your accessory selections to your shopping cart before checkout.
4/4
Outfit Accessories:
Case: Chose from available cases in the customizer.
Bow: Giuliani Advanced Bow
Rosin: Pirastro
Accessories: D'Addario Prelude strings installed plus extra set strings (Portland or similar), string cloth
Recommended Upgrade: CodaBow Diamond SX
The Mikhail Vitacek Violin is remarkably resonant with a strong voice. Its detailed, intricate construction includes the bass bar, sound post, and structural components placed with absolute precision within the soundbox for a flawless sound and amazing projection.
The attention to the interior graduations allows for warm and even vibrations to be channeled through the body of the instrument, projecting the sound outward with a clear voice. Its brilliant, singing acoustics include rich tones in the low range and pronounced treble frequencies in the upper range. We encourage you to listen to our sample videos to hear the clarity of sound produced by the Vitacek violin. It is a pleasure to play and will instill confidence in anyone performing on this violin. To hear this violin played live, watch the following video!
Violin Features:
Your choice of professional strings
Professional Pirastro Rosin
A stunningly flamed maple back
Authentic, inlaid ebony purfling
Hand-crafted, high-grade French Aubert maple bridge custom fit to each violin
100% high-grade ebony pegs, fingerboard, chinrest, and tailpiece with inlaid mother of pearl
One fine tuner (with additional installed by request at no extra cost)
Full backup set of wound-steel violin strings
Expert setup by a professional luthier
Listen to more demonstration videos of Vitacek violin models.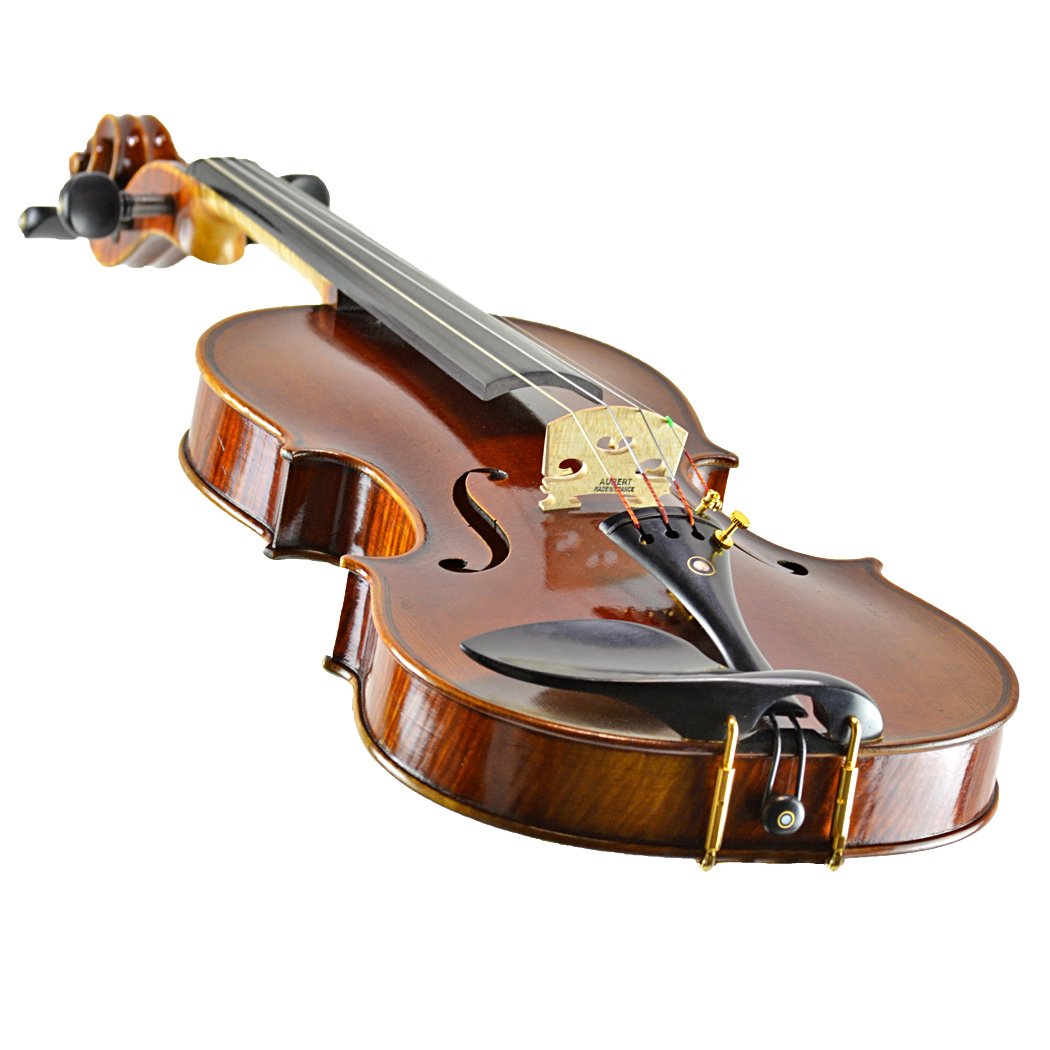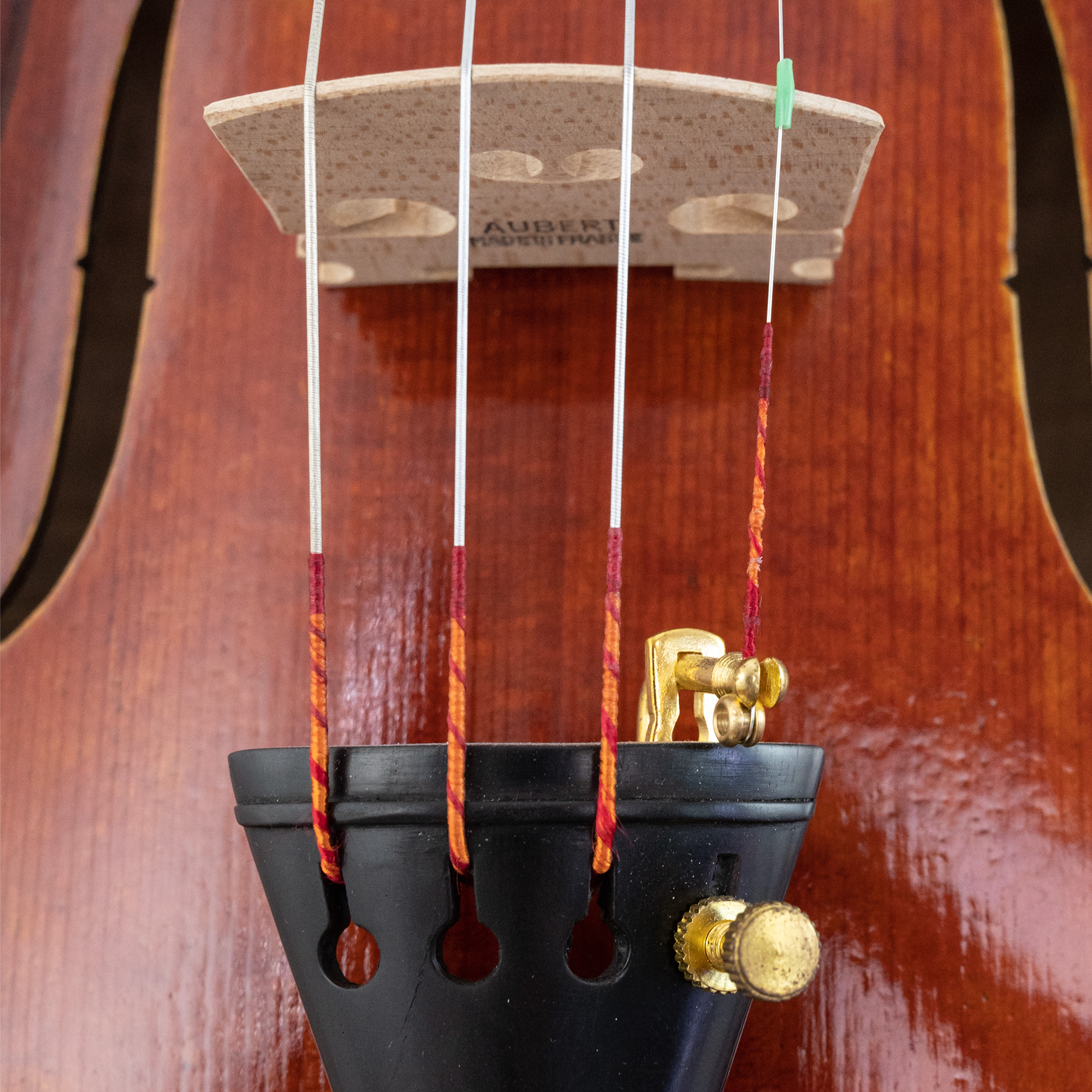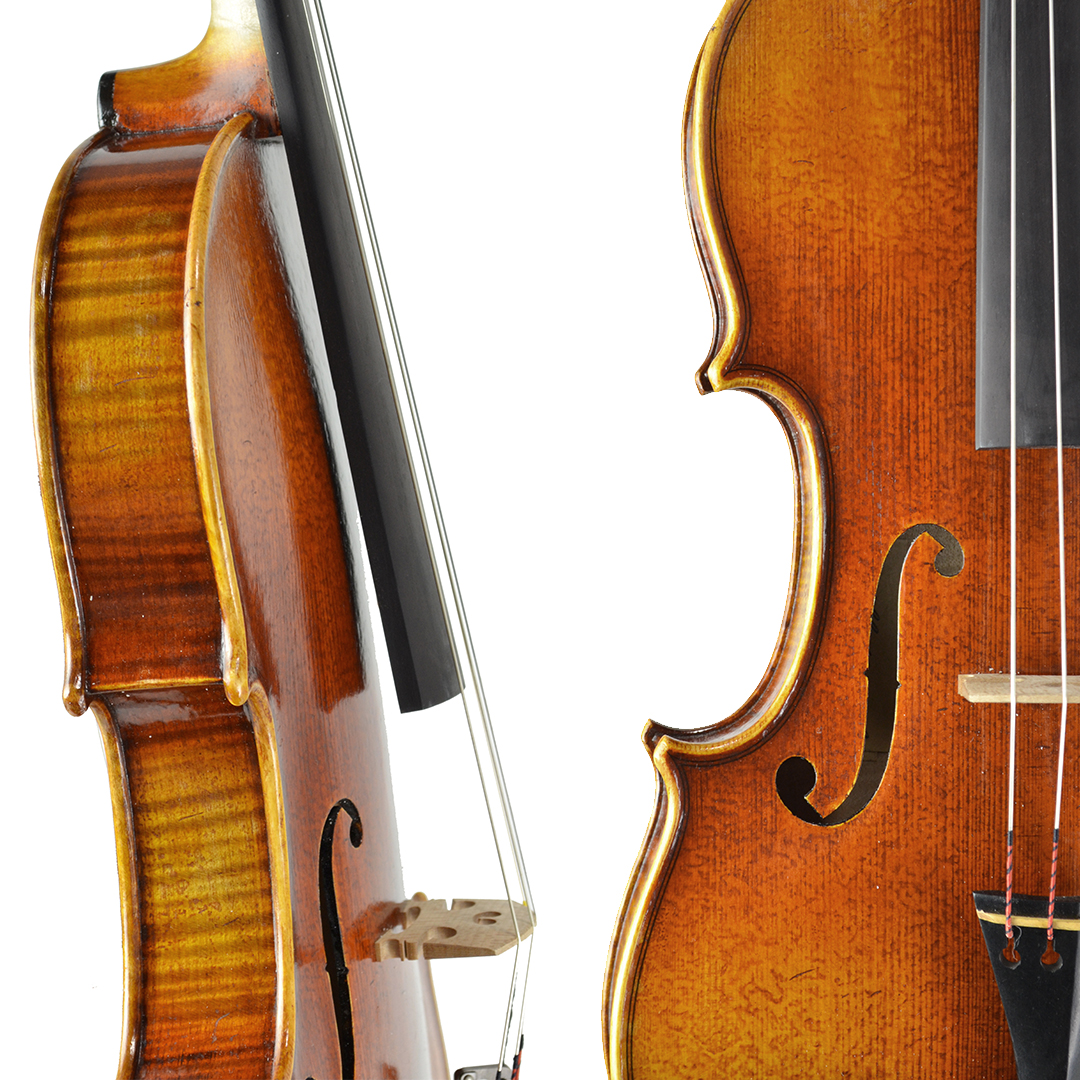 Professional Setup Included
All our violins are set up in the USA by our staff of in-house professional luthiers. This includes:

Arching the custom bridge
Fitting bridge feet to the curvature of the violin
Carving the nut to professional curvature
Fitting pegs
Polishing the finish
Installing strings and tuning the violin (violin may need to be re-tuned after shipment)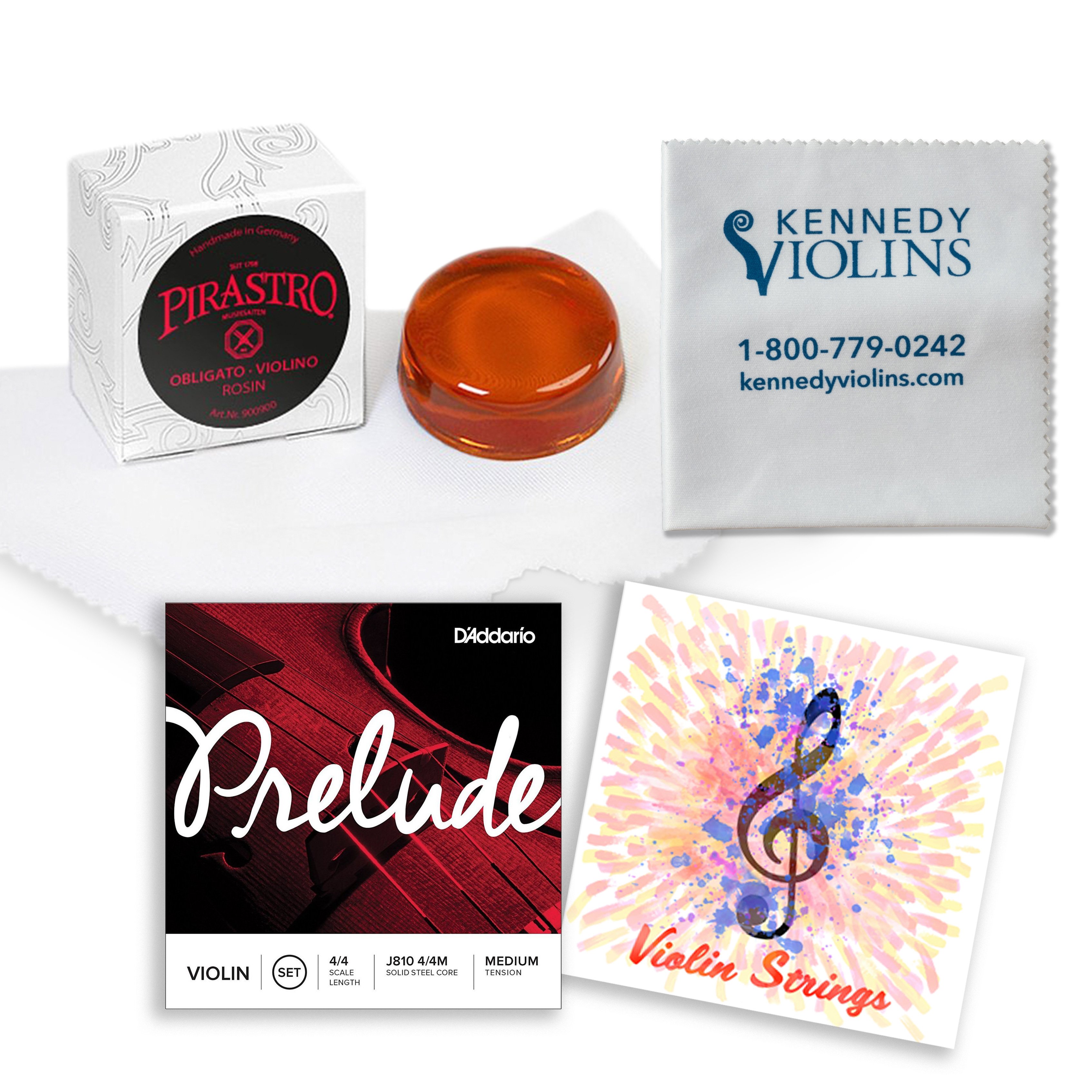 Included Accessories
You will receive a quality accessory package in addition to your Giuliani Premier bow and a sturdy, lightweight carrying case. Or, you can choose upgrades for these items during purchase in the customizer.

D'Addario Prelude Strings Installed
Portland Strings
Giuliani Advanced
Pirastro Rosin
String Cloth

Accessories may vary due to special promotions and upgrades or availability.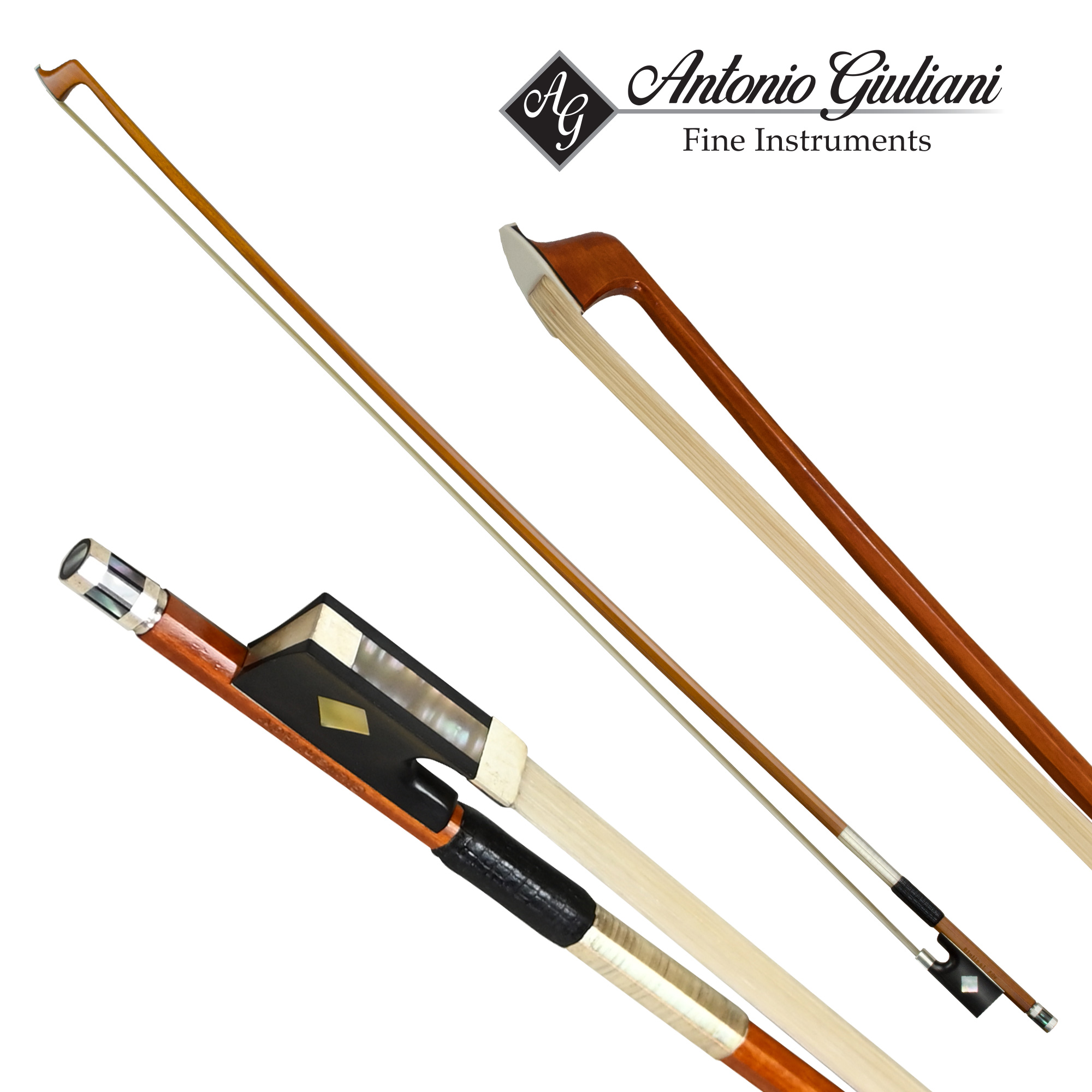 Giuliani Advanced Bow Features
Strong octagonal bow shaft of genuine Brazillian Pernambuco
Fully mounted frog for great balance and durability
Solid silver winding (not silver-plated copper)
Solid silver accents for improved balance and durability
Premium abalone bow slide
Frog and screw accented with premium abalone
Solid, 100% Indian ebony frog
Precisely weighed for excellent balance and responsiveness
Unique diamond-shaped inlaid eyes
Leather grip