CLEARANCE Louis Carpini Viola Outfit
PRODUCT HIGHLIGHTS
Tone: Warm, resonant, smooth
Highest-rated stringed instruments on Amazon and #1 rated customer service in the U.S., backed by lifetime warranty and 45-day money-back guarantee
Final assembly and setup performed by Kennedy's professional luthiers in Washington State, not overseas
Complete outfit with case, Brazilwood bow, rosin, and steel-core D'Addario Prelude strings
CUSTOMIZE YOUR ORDER: Add item to cart then save your accessory selections to your shopping cart before checkout.
16 1/2" 16" 15 1/2" 15" 14" 13"
Outfit Accessories:
Case: Portland Oblong Adjustable Case. Smaller 13" and 14" violas ship in an oblong violin case.
Bow: Giuliani Brazilwood Viola Bow
Rosin: Kaplan Artcraft Rosin
Accessories: Rosin, extra strings (not included with 14" and lower), cleaning cloth, luggage tag, and instrument care poster
Recommended Upgrade: Helicore Strings
The Louis Carpini Viola is available in sizes 13", 14", 15", 15.5", 16", and 16.5". It has a warm voice and beautiful resonance. The smooth tone and full, ringing notes make the Louis Carpini a top choice for the advancing violist. Players love the rich sound and the gorgeous flaming on these instruments.
The Carpini Viola features a unique oil finish and gorgeous tone. Perfect for advancing students and intermediate players, this beautiful instrument offers truly amazing craftsmanship at an outstanding price. What sets this viola apart from other student violas is the higher quality of woods, fittings, and detail work put into the instrument. Each of these investments improves the instrument's sound quality and increases playability
Comparable to the Louis Carpini Violin, the Louis Carpini Viola is made with high-quality, tight-grained spruce for the face plate and strong, dense maple for the back plate. The attention to detail applied to the final carving and finishing of the body ensures a deeper, more projective, and more resonant sound.
Clearance instruments feature the sound quality and playability of our regular products, but have small cosmetic imperfections or a discontinued finish. Call 1-800-779-0242 with questions.
Violin Features:
Shipping within two business days. In-shop luthiers offer same-day shipping on select orders.
Kennedy Violins' 45-day money-back guarantee
Full coverage by our Lifetime Warranty
Free professional setup by Kennedy Violins' experienced luthier staff

Solid-carved, high-grade maple back and spruce top
Hand-rubbed oil finish and beautiful shade of varnish
100% ebony chinrest, pegs, fingerboard, and tailpiece
Inlaid ebony purfling
Four fine tuners for ease of tuning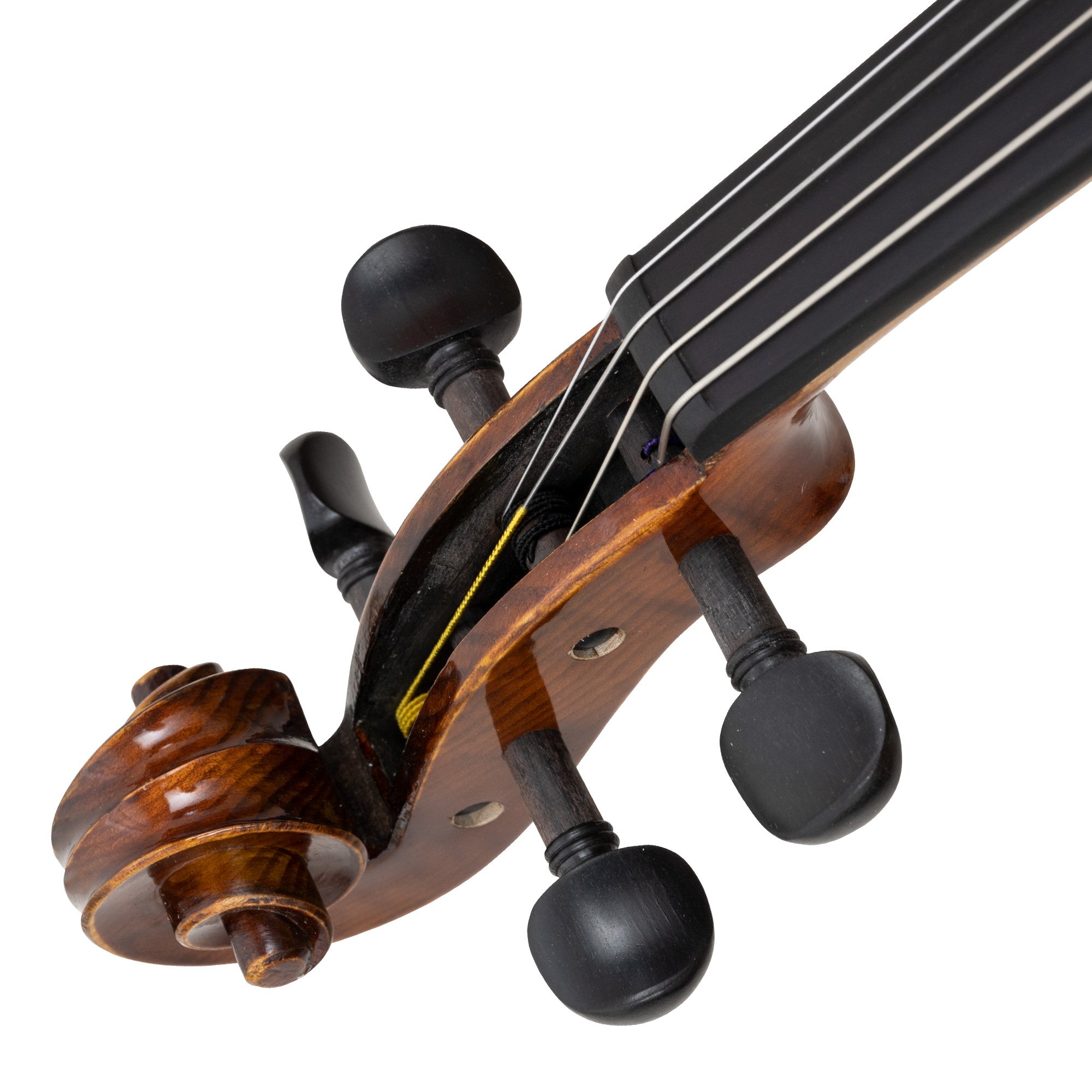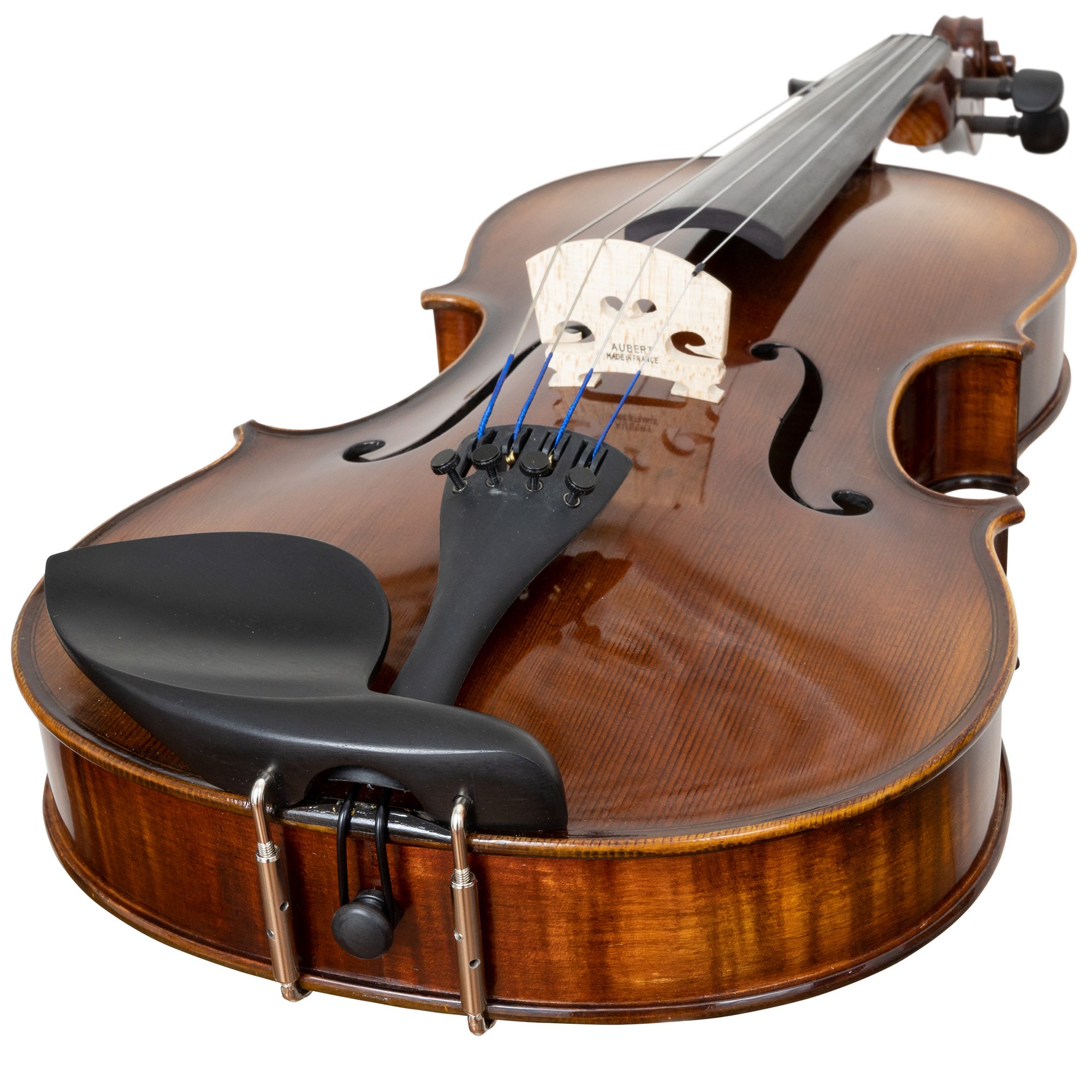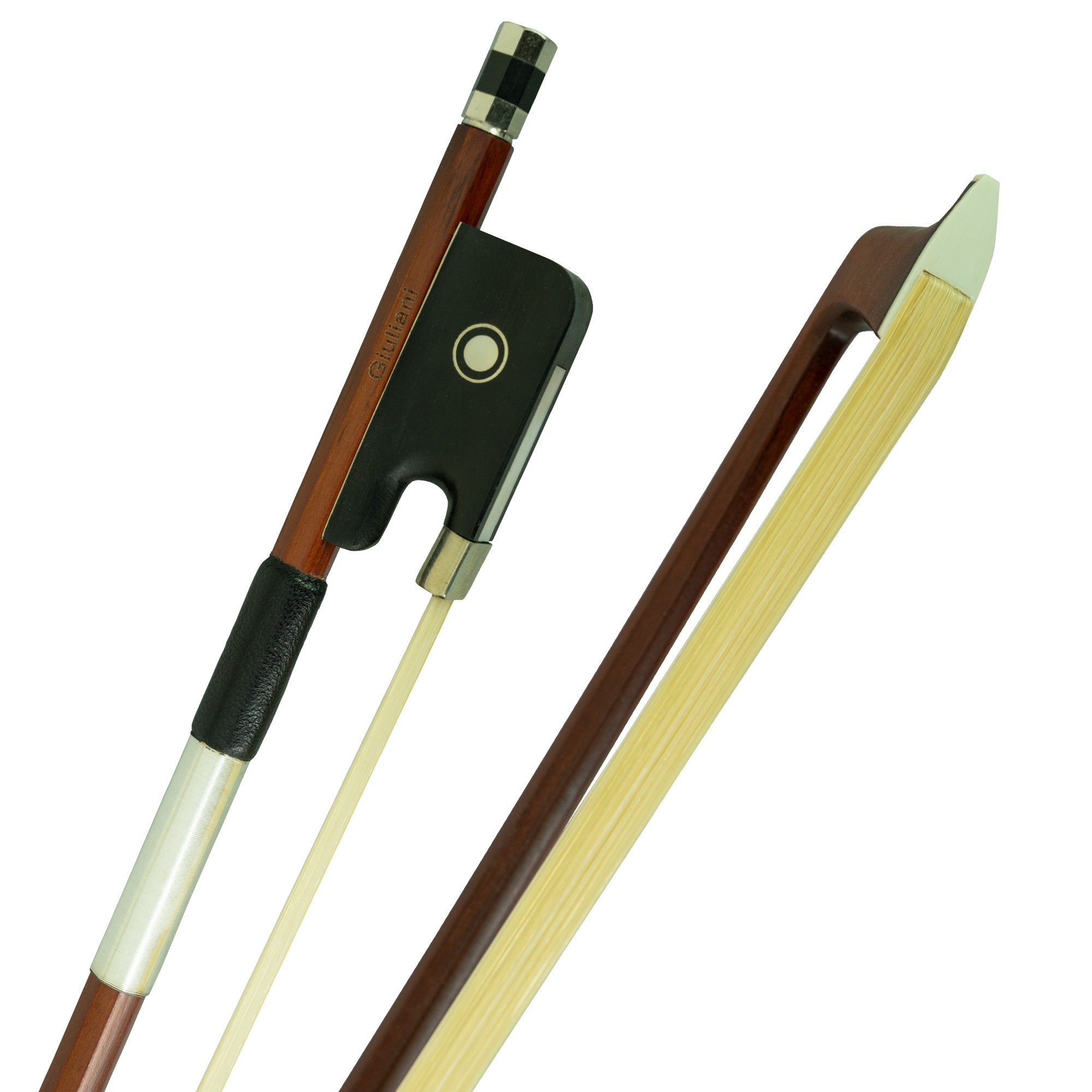 Giuliani Brazilwood Bow
Strong bow shaft of genuine Brazilwood
Genuine Mongolian horsehair
Half-mounted, 100% ebony frog for great balance and durability
Mother of pearl inlay on frog
Silver winding
Abalone bow slide
Black leather grip
Precisely weighed for excellent balance and responsiveness
Covered by Kennedy Violins' Limited Lifetime Warranty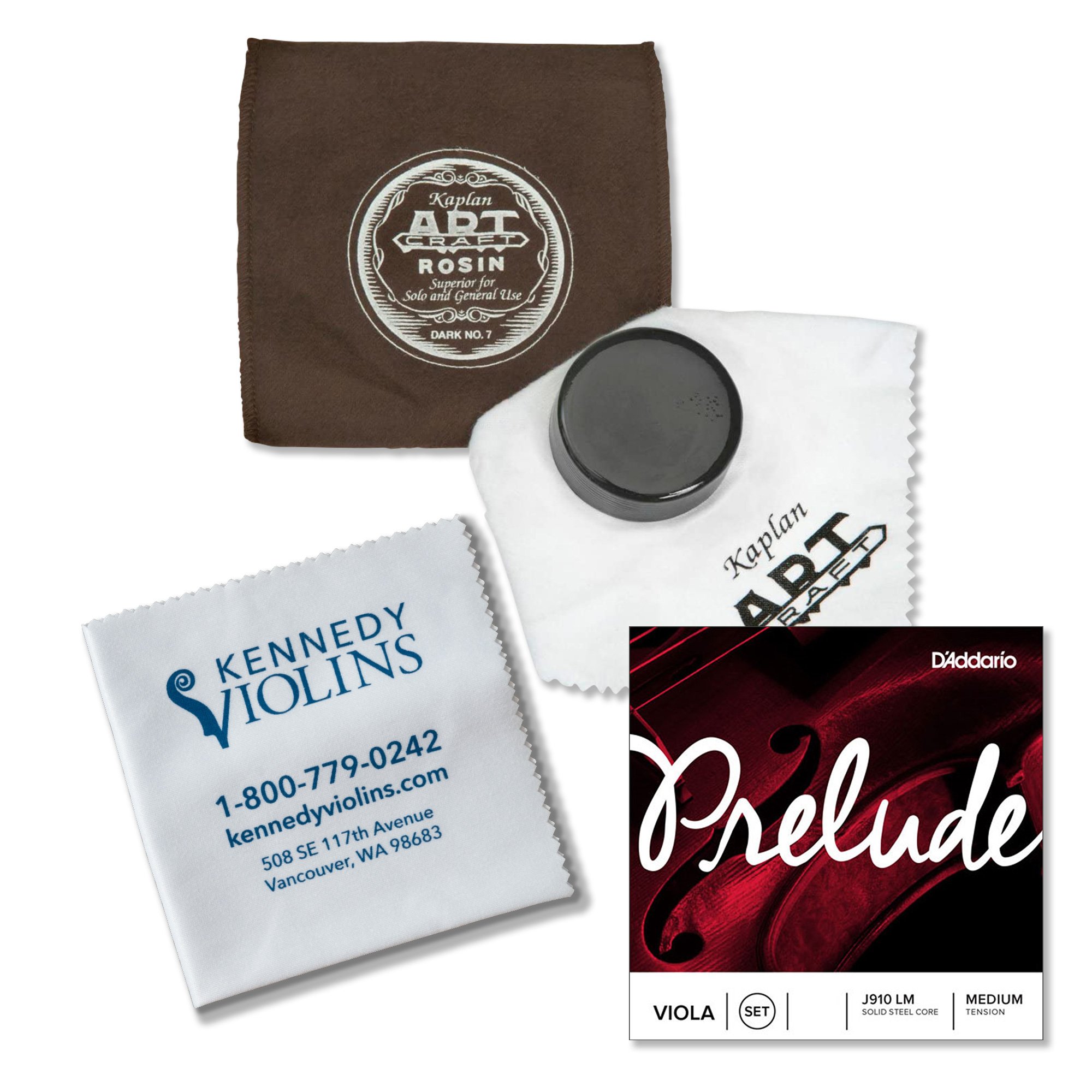 Included Accessories
Each Louis Carpini Viola is part of a complete outfit providing everything you need to start playing the moment you receive your viola.

A real Brazilwood bow with genuine horsehair and ebony frog

Kaplan Artcraft rosin

A sturdy, full-suspension adjustable case that is both amazingly lightweight and extremely protective

Extra strings (not included with 14" and lower)
Polishing cloth