CLEARANCE Bunnel Edge Zebrano Electric Violin Outfit
PRODUCT HIGHLIGHTS


Control sliders on face of instrument for easy tone and volume adjusting while performing on stage.


9 volt battery power supply, 1/8 inch output jack for headphones


Piezo ceramic pick-up


This instrument is listed on clearance due to a slight cosmetic defect or discontinued finish which does not affect playability or sound in any way.
Sunrise (Light Tan) / 4/4 Midnight (Dark Brown) / 4/4
Buy with monthly payments
Get a real-time decision. LEARN MORE
Case Upgrades
Elite Case Upgrade VN1
$176.61
Carbon Composite Upgrade EV
$217.00
Bow Upgrades
Outfit at a glance
Case:

Portland Oblong

Bow:

Antonio Giuliani Brazilwood Bow

Rosin:

Kennedy Violins or Antonio Giuliani Rosin

Accessories:

Over-ear headphones, Bunnel Mini-Amp, D'Addario Prelude Strings installed plus backup set of strings (Portland or Similar), Antonio Giuliani rosin

Recommended Upgrade:

D'Addario NS Electric Violin Strings
CLEARANCE Bunnel Edge Zebrano Electric Violin Outfit
Our glamorous Bunnel EDGE Electric Violin produces a clear tone and huge amplification. The tone can be adjusted with the high and low tone sliders conveniently placed on the face of the instrument for easy adjustment during performance. The volume can be adjusted either on the instrument or on the included Bunnel Mini-Amp. 3.5mm over-ear stereo headphones give you the freedom you to practice anywhere, anytime with a TRRS plug that can be also used with a phone to make calls.
Upgrade to D'Addario NS Electric Violin Strings for an even stronger sound!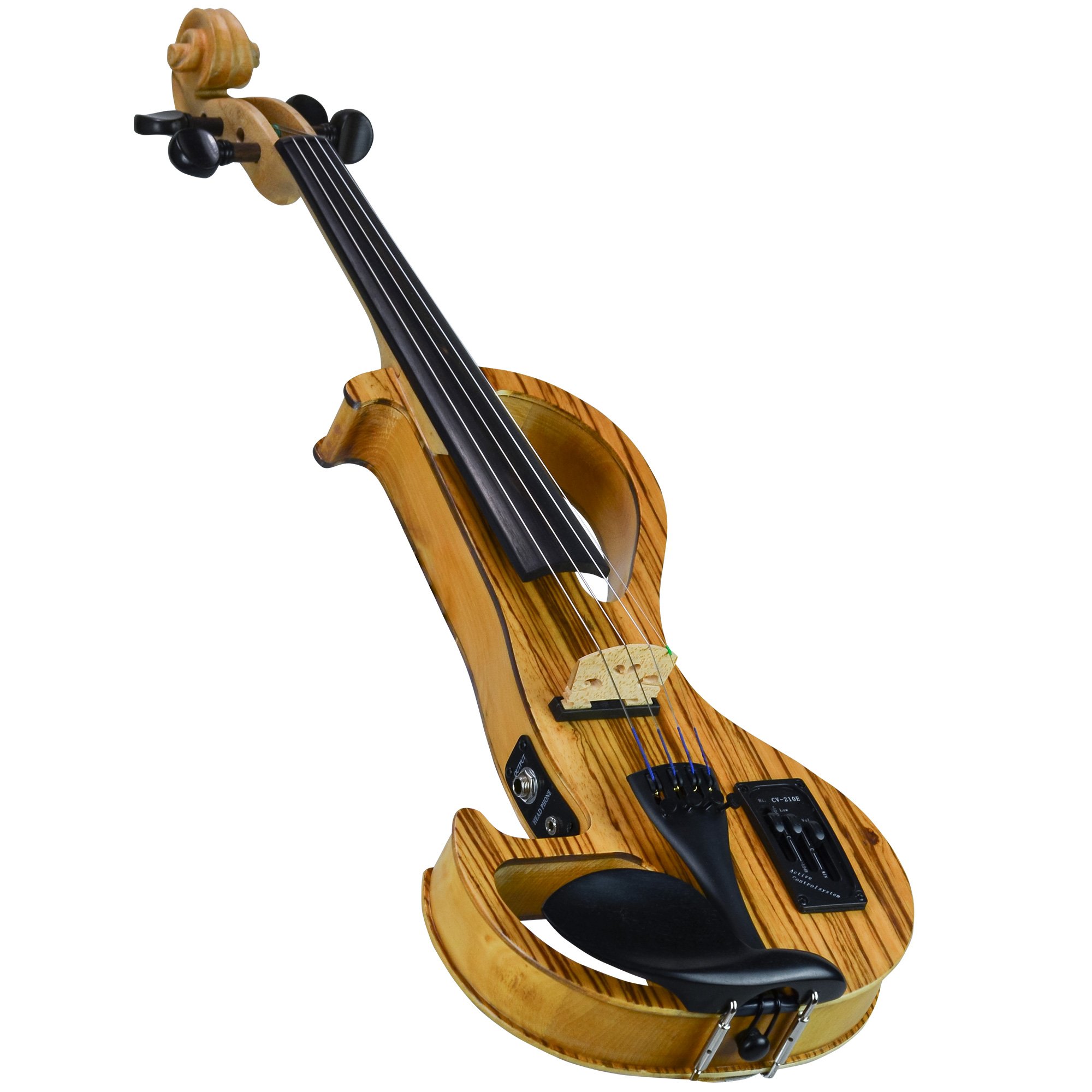 CLEARANCE Bunnel Edge Zebrano Electric Violin Outfit Features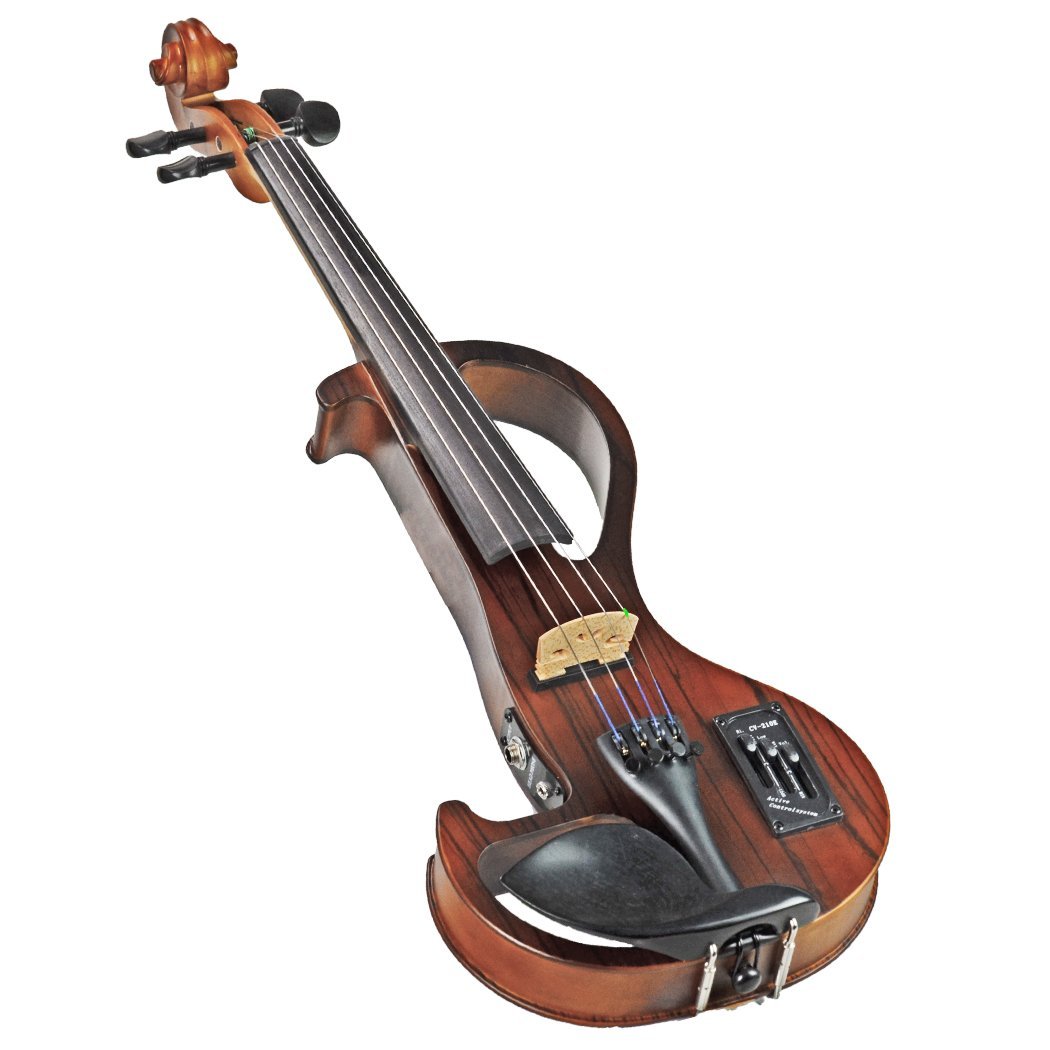 Product Features
Control sliders on face of instrument for easy tone and volume adjusting while performing on stage.
9 volt battery power supply Piezo ceramic pick-up
1/4 inch output jack for amp
1/8 inch output jack for headphones
Included Accessories
Full-suspension Portland Oblong Case with straps and accessory compartments
Giuliani Brazilwood Bow with real horse hair
Over-ear headphones for at-home practice
Bunnel Mini-Amp
Pre-installed D'Addario Prelude Strings
Extra set of strings (Portland Strings or similar)
Kennedy Violins rosin
Oblong Case Features
Two satin-lined rotating bow holders
Strong velcro straps for securing the violin in place
Hygrometer for humidity measurement
Double sets of durable YKK Zippers
Plush velour lining
Shoulder rest compartment
Spacious accessory compartment for strings, rosin, straps, etc.
Lined protective blanket to cover the violin
Ergonomic shaped handle for comfortable carrying
2 straps for backpack, across-the-chest, or over-the-shoulder carrying
Weatherproof black nylon exterior fabric
Giuliani Brazilwood Bow Features
Strong round bow shaft of genuine Brazilwood
Genuine Mongolian horse hair
Half-mounted 100% ebony frog for great balance and durability
Mother of pearl inlay on frog Silver winding
Abalone bow slide Precisely weighed for excellent balance and responsiveness
Black leather grip
Covered by Kennedy Violins' Limited Lifetime Warranty