Bunnel Edge Zebrano Electric Violin Outfit
PRODUCT HIGHLIGHTS
Control sliders on face of instrument for easy tone and volume adjusting while performing on stage.
9 volt battery power supply
Piezo ceramic pick-up
1/8 inch output jack for headphones
CUSTOMIZE YOUR ORDER: Add item to cart then save your accessory selections to your shopping cart before checkout.
4/4 / Sunrise (Light Tan) 4/4 / Midnight (Dark Brown)
Outfit Accessories:
Case: Choose from available options during purchase.
Bow: Giuliani Carbon Brazilwood Bow
Rosin: Kennedy Violins or Antonio Giuliani Rosin
Accessories: Over-ear headphones, Bunnel Mini-Amp, D'Addario Prelude Strings installed plus backup set of strings (Portland or Similar), Antonio Giuliani rosin
Recommended Upgrade: D'Addario NS Electric Violin Strings
Our glamorous Bunnel EDGE Electric Violin produces a clear tone and huge amplification. The tone can be adjusted with the high and low tone sliders conveniently placed on the face of the instrument for easy adjustment during performance. The volume can be adjusted either on the instrument or on the included Bunnel Mini-Amp. 3.5mm over-ear stereo headphones give you the freedom you to practice anywhere, anytime with a TRRS plug that can be also used with a phone to make calls.
Violin Features:
Control sliders on face of instrument for easy tone and volume adjusting while performing on stage.
9 volt battery power supply Piezo ceramic pick-up
1/4 inch output jack for amp
1/8 inch output jack for headphones
Upgrade to D'Addario NS Electric Violin Strings for an even stronger sound!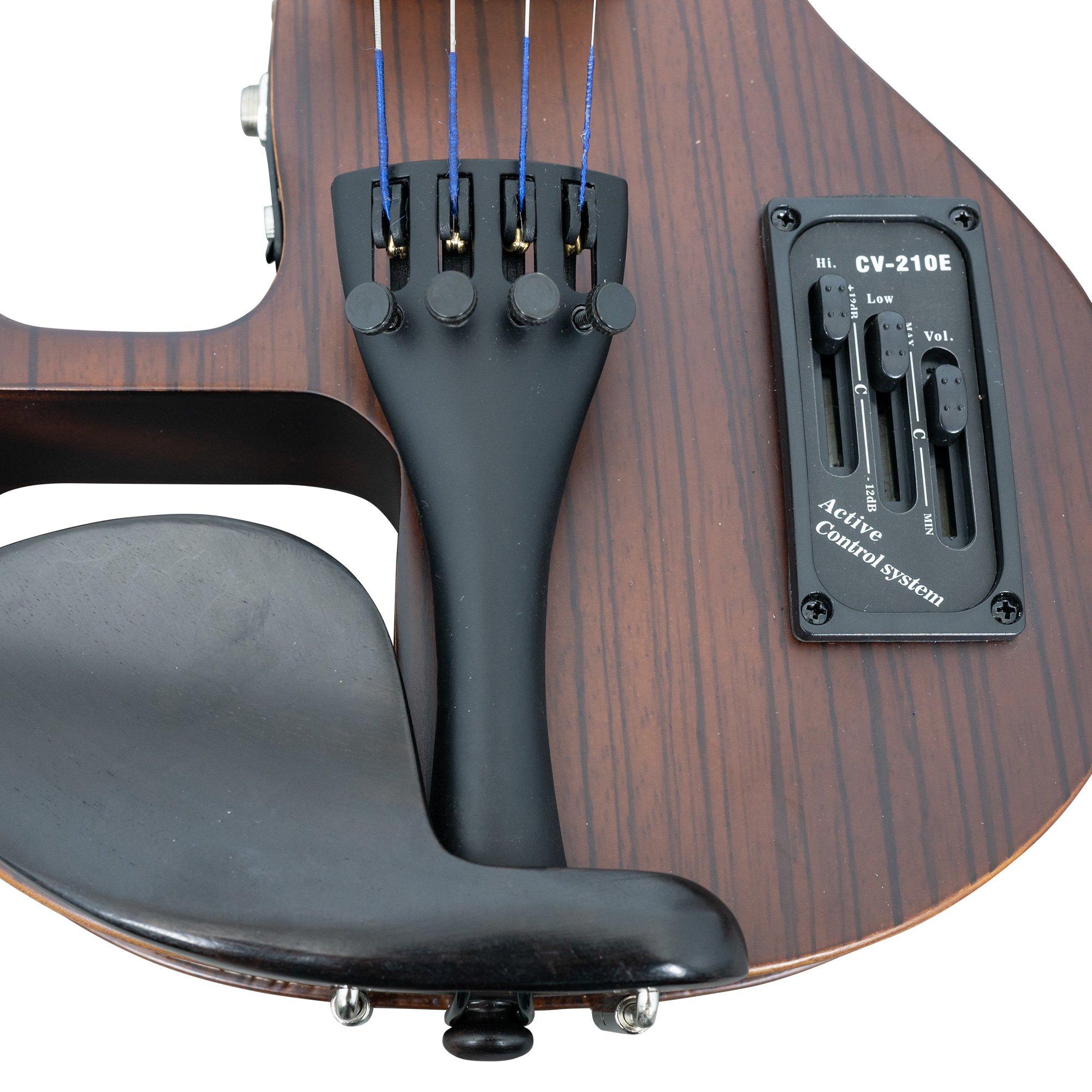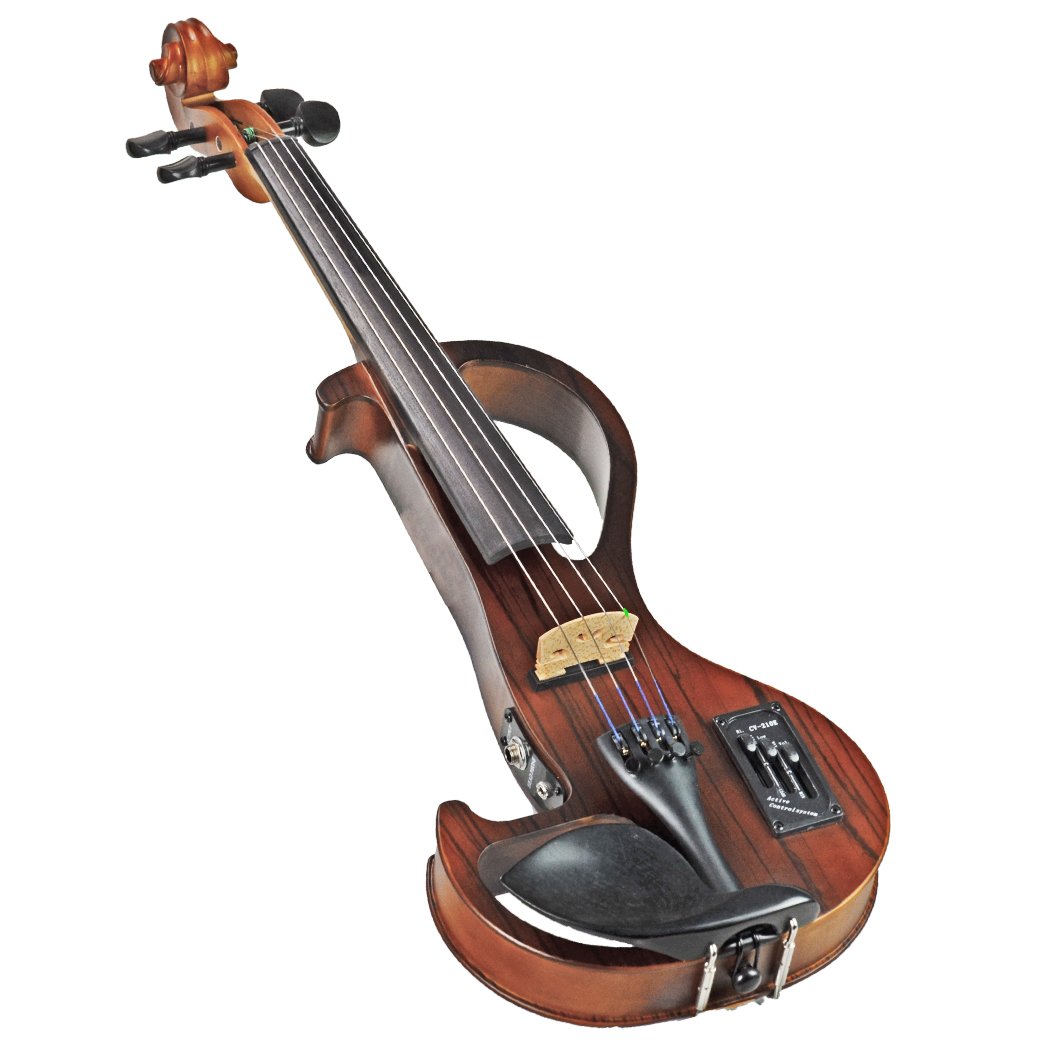 Professional Setup Included
All our violins are set up in the USA by our staff of in-house professional luthiers. This includes:

Arching the custom bridge
Carving the nut to professional curvature
Fitting pegs
Polishing the finish and fingerboard
Testing all electronics
Securing the chinrest
Installing strings and tuning the violin (violin may need to be re-tuned after shipment)
Included Accessories
In addition to a quality bow and sturdy case, your outfit comes with a selection of accessories chosen to compliment this instrument. Or choose from upgrade options during purchase.

Giuliani Brazilwood Bow with real horse hair
Over-ear headphones for at-home practice
Bunnel Mini-Amp
Pre-installed D'Addario Prelude Strings
Extra set of strings (Portland Strings or similar)
Kennedy Violins rosin

Accessories may vary due to availability and special offers.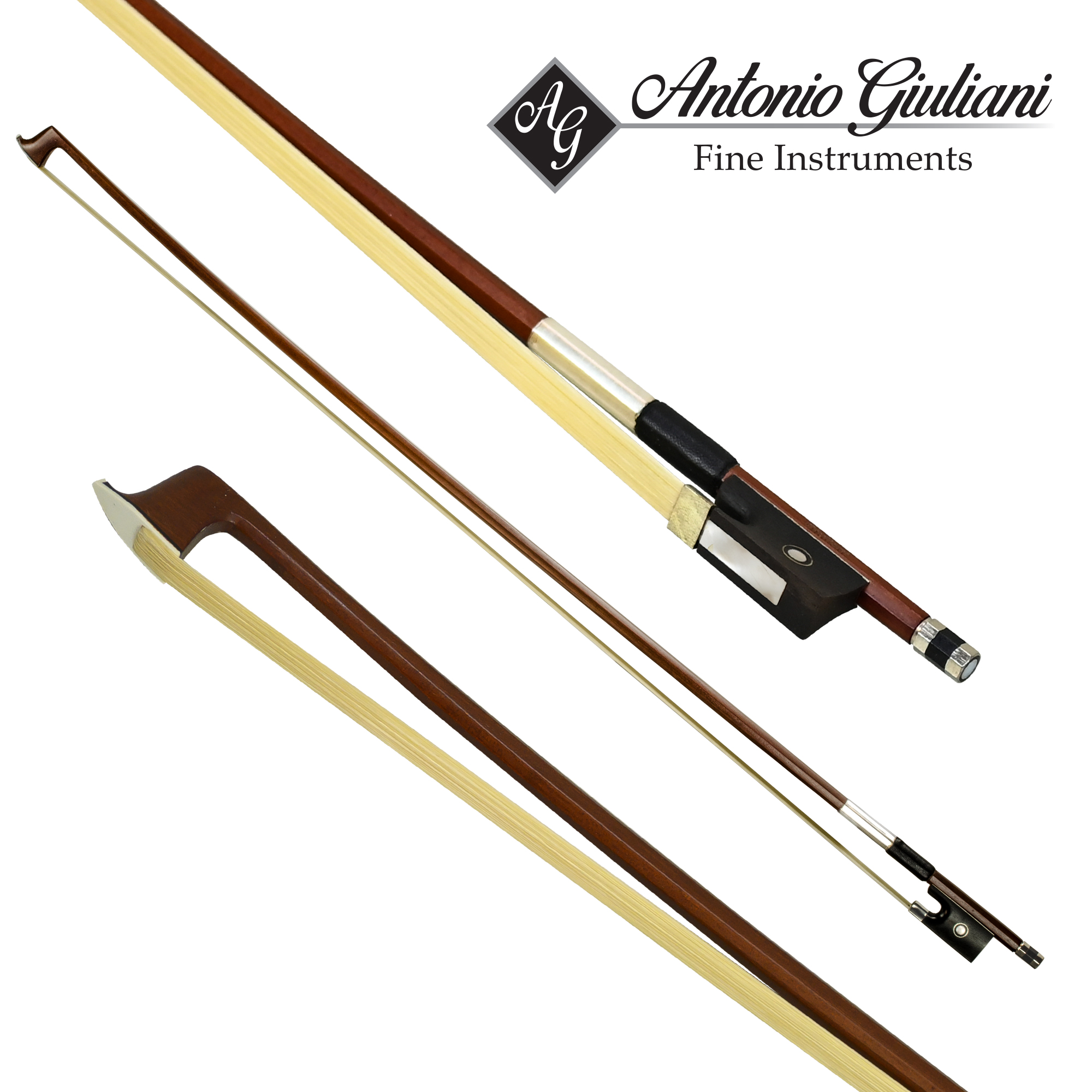 Giuliani Brazilwood Bow Features
Strong round bow shaft of genuine Brazilwood
Genuine Mongolian horse hair
Half-mounted 100% ebony frog for great balance and durability
Mother of pearl inlay on frog Silver winding
Abalone bow slide Precisely weighed for excellent balance and responsiveness
Black leather grip
Covered by Kennedy Violins' Limited Lifetime Warranty