Brazilwood Bow Option VLA
PRODUCT HIGHLIGHTS


Light, bouncy, and strong


Genuine Mongolian horsehair


Half-mounted 100% ebony frog


Covered by Kennedy Violins' Limited Lifetime Warranty
16 1/2" 16" 15 1/2" 15" 14" 13" 12"
Brazilwood Bow Option VLA
The Giuliani Brazilwood Bow is Kennedy Violins' most popular student bow. This reliable, classic bow is made from genuine Brazilwood that is strong, responsive, and beautiful. Its 100% ebony frog features a mother of pearl eye, silver winding, and real leather grip. This high-quality viola bow offers excellent balance and playability, allowing violists to produce a large, open sound.
The Giuliani Brazilwood Bow is made from genuine, imported Brazilwood, the most popular wood type for bows due to its characteristics of lightness and strength as well as a lower tendency to warp. Brazilwood bows are rich in color with a springy, responsive feel, and they maintain their strength over time.
All Kennedy Violins' bows are made with Mongolian horsehair from high elevations that is very durable, strong, and long-lasting. Its smooth texture creates a similarly smooth, clear, and full tone when drawn over the strings.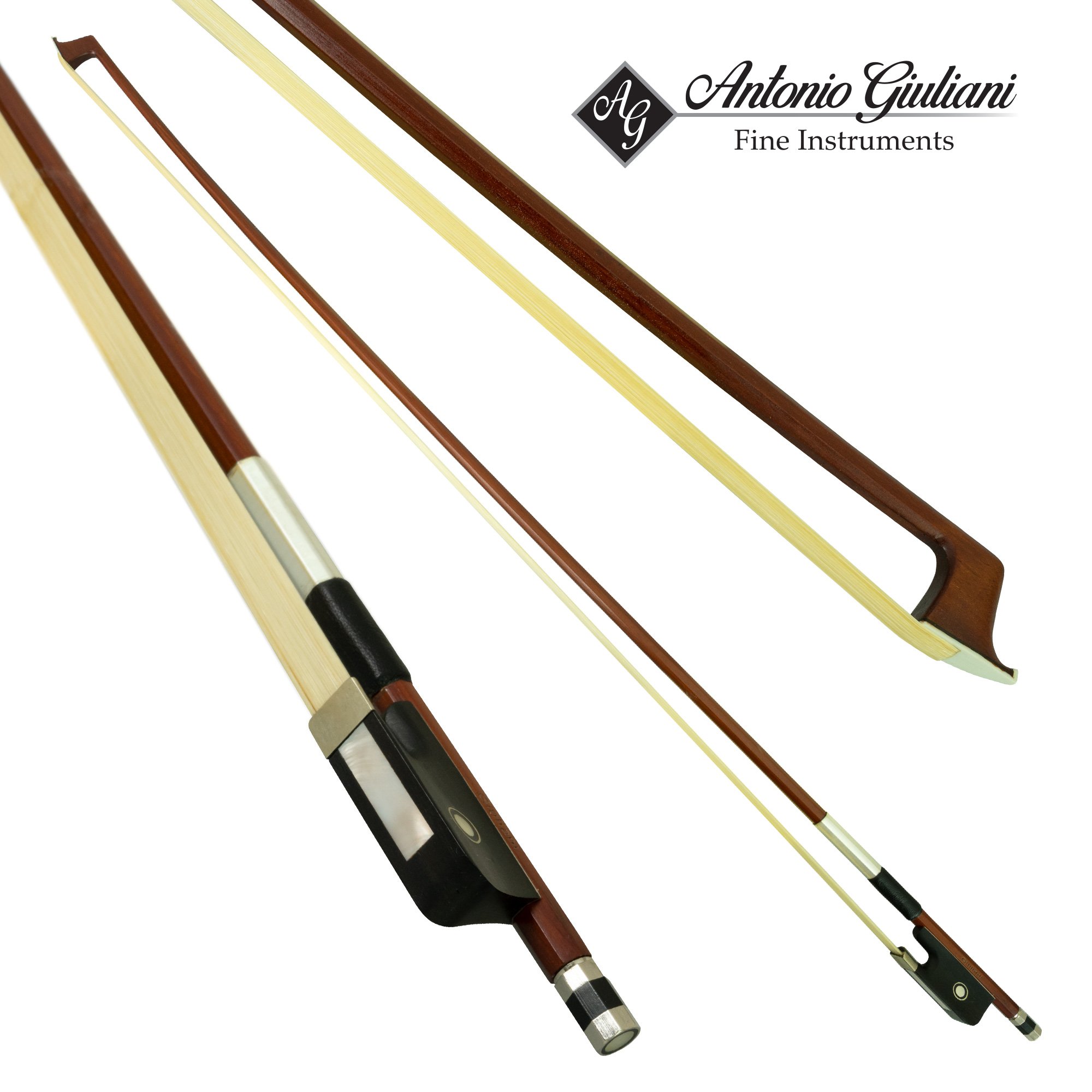 Brazilwood Bow Option VLA Features
Bow Features
Strong round bow shaft of genuine Brazilwood
Genuine Mongolian horsehair
Half-mounted 100% ebony frog for great balance and durability
Silver winding
Mother of pearl inlay on frog
Abalone bow slide
Precisely weighed for excellent balance and responsiveness
Black leather grip
Covered by Kennedy Violins' Limited Lifetime Warranty