CLEARANCE Antonio Giuliani Primo Violin Outfit
PRODUCT HIGHLIGHTS
Warm, bright, sweet
Perfect for: the advancing student violinist
Clearance instruments feature the sound quality and playability of our regular products, but have small cosmetic imperfections or a discontinued finish.
Call 1-800-779-0242 with questions or to see photos of instruments available.
CUSTOMIZE YOUR ORDER: Add item to cart then save your accessory selections to your shopping cart before checkout.
4/4 3/4 1/2 1/4
Outfit Accessories:
Case: Choose your Case in the Customizer
Bow: Giuliani Brazilwood
Rosin: Artccraft Rosin
Accessories: D'Addario Prelude strings installed, backup set of Portland strings, polishing cloth
Recommended Upgrade: D'addario Zyex Strings
The following instrument is listed on clearance due to a varnish color that is slightly variable from Kennedy Violins' standard for this violin. When you buy a clearance instrument from Kennedy Violins, you get the same great fully equipped outfit, plus our clearance violins play the same and sound as good, but have a scratch or other issue so we sell them for less! Please call with questions or to see pictures of instruments at 1-800-779-0242!
The Antonio Giuliani Primo Violin is a great way to set your student up for years of success. Its clear tone is helpful for young violinists to begin learning proper tonalization. The ringing sound is sure to inspire and motivate. As a step up from the Antonio Giuliani Etude, it is a value for the discerning parent and advancing player.
Violin Features:
Solid Carved Spruce & Maple
Hand-Rubbed Oil & Spirit Varnish
Tone: Warm, bright, sweet
Perfect for: the advancing student violinist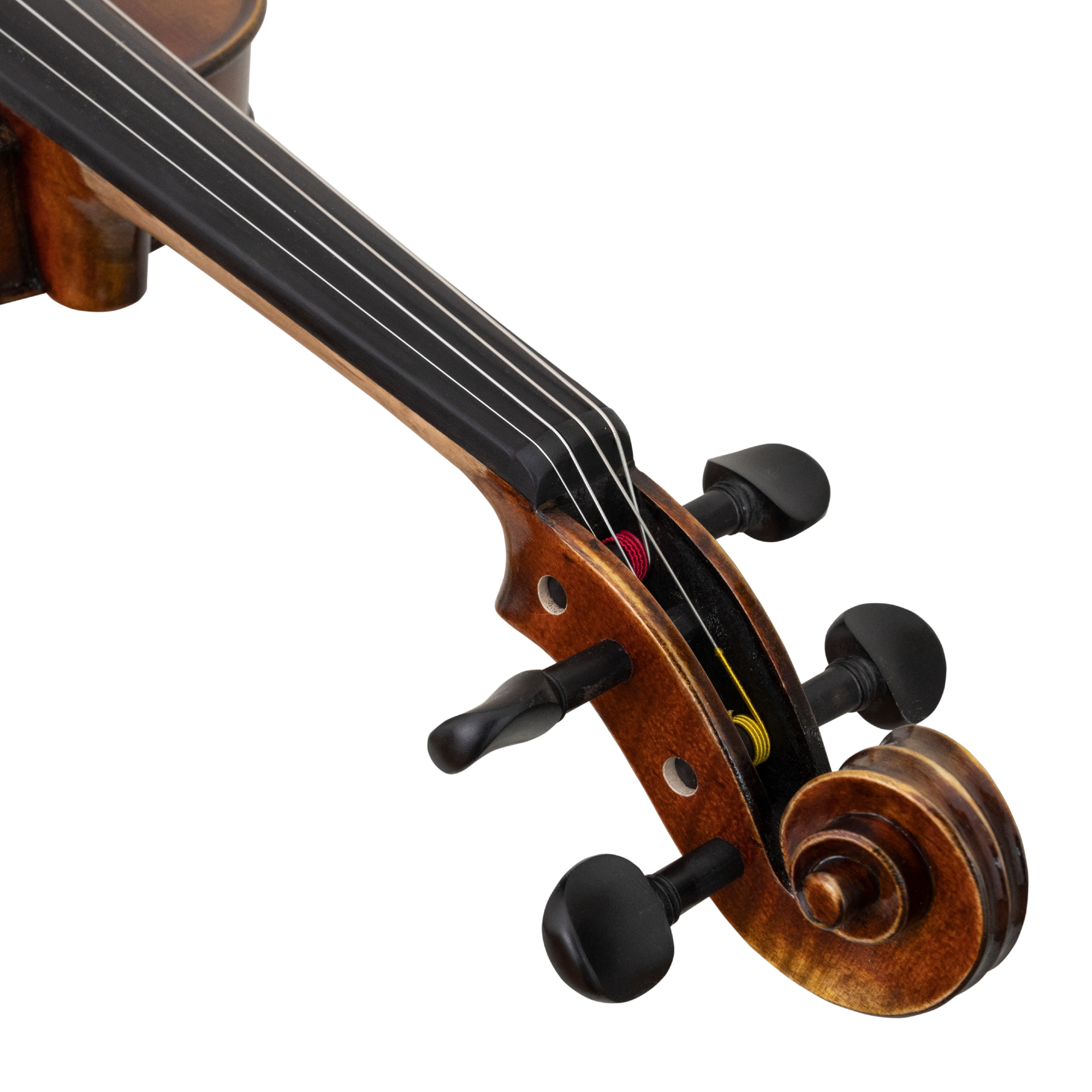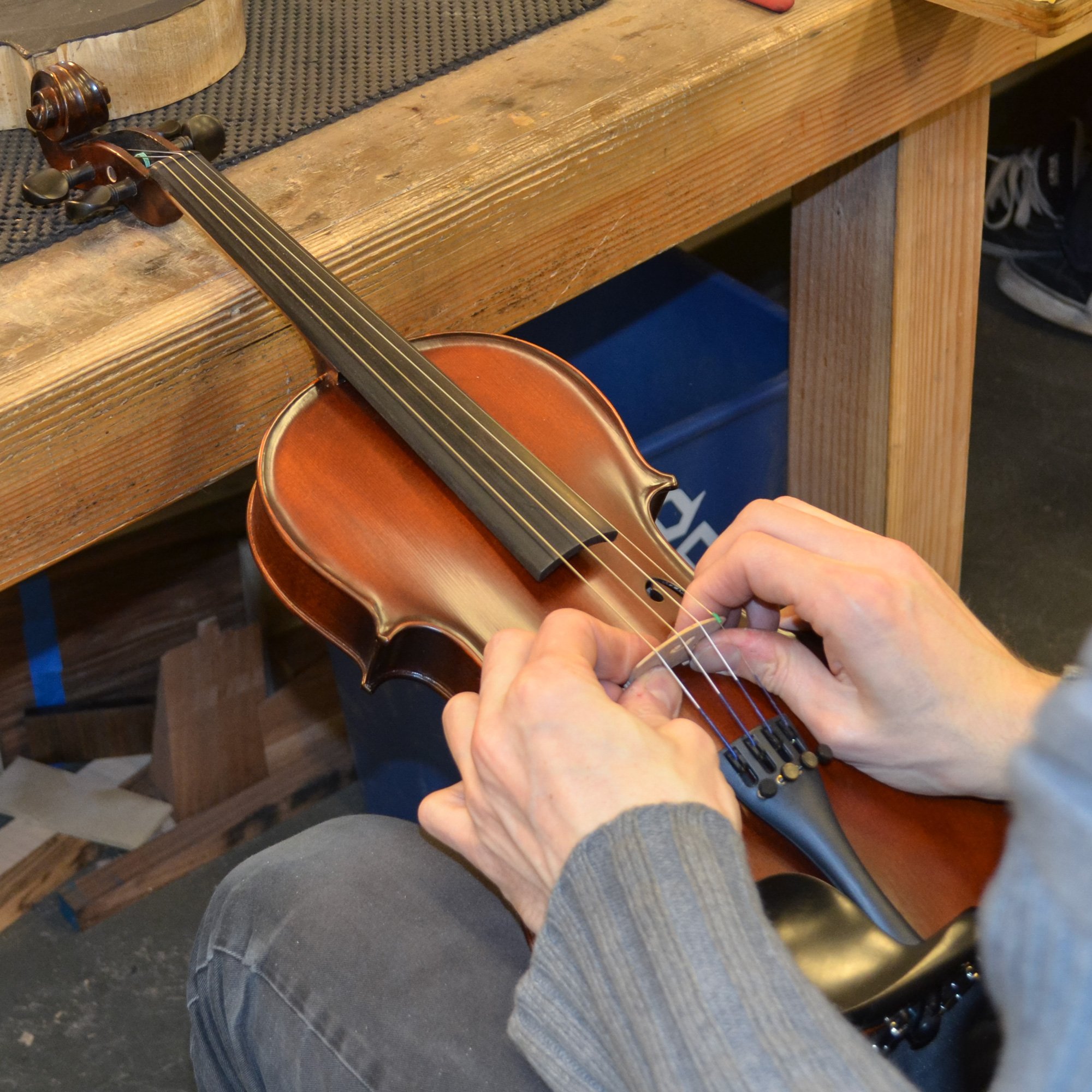 Professional Setup Included
All our violins are set up in the USA by our staff of in-house professional luthiers. This includes:

Arching the custom bridge
Fitting bridge feet to the curvature of the violin
Carving the nut to professional curvature
Fitting pegs
Polishing the finish
Installing strings and tuning the violin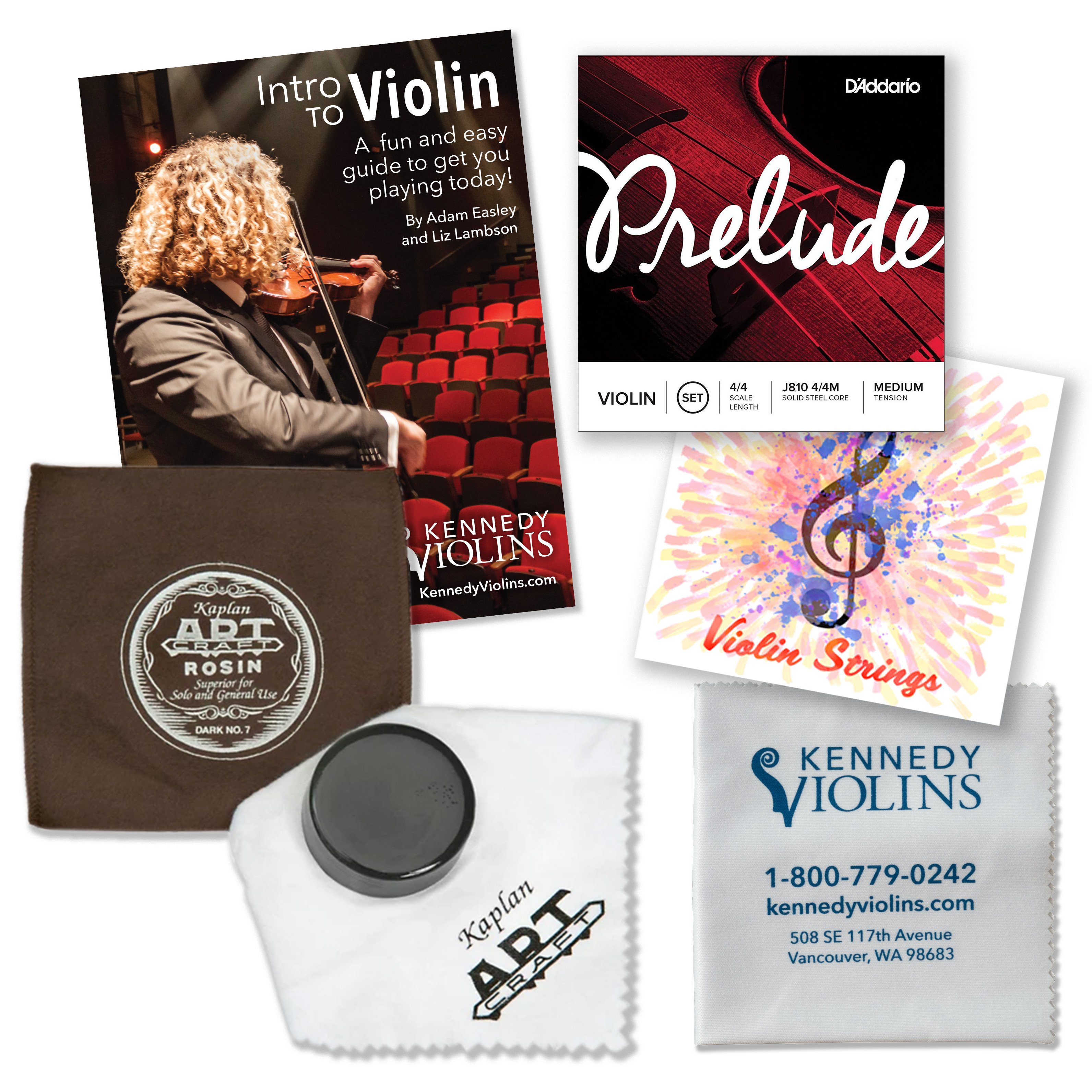 Accessories Included
In addition to a sturdy carrying case and quality bow, your Giuliani Primo comes with a high-quality accessories package. We choose accessories that are most suited to the instrument.

Accessory selection may vary.