Antonio Giuliani CL-5 Mahogany Classical Guitar Outfit
PRODUCT HIGHLIGHTS


Tone: Crisp, warm, sweet


Aesthetics: Honey brown finish, Mahogany neck, back and sides, beautiful rosette


Perfect for: Student and intermediate players
Without Pickup With LR Baggs Element Pickup
Buy with monthly payments
Get a real-time decision. LEARN MORE
Outfit at a glance
Case:

Antonio Giuliani Gig Bag (style may vary)

Accessories:

Digital clip-on tuner, soft cleaning cloth, genuine Savarez or D'addario strings installed, back-up Portland Strings
Antonio Giuliani CL-5 Mahogany Classical Guitar Outfit
We have put together the perfect package at an amazing price with everything you need to start playing guitar right away!
All Giuliani classical guitars are hand built using traditional Spanish methods.
The model CL-5 Giuliani Guitar is constructed with the highest quality mahogany neck, back, and sides, a solid rosewood fingerboard and a solid Canadian cedar top.
Most guitars in this price category are constructed using only laminated woods, but the CL-5 is built with a solid cedar top that gives the instrument unmatched quality and richness of sound that is rare at this price point. Players describe the guitar's sound as having very strong fundamentals, while retaining partials that give the trebles a bell like quality that is warm and sweet. Scale length is 650mm. The nut and saddle are made of real bone for the highest quality sound and response.
Giuliani guitars are unique in this price category because they are constructed with dual-action truss rods. Dual-action truss rods provide the ability to adjust the guitar if the player wants to switch between light, medium, or heavy tension string sets. This flexibility in adjustment also reduces the acclimation period when the instrument is moved to different climates. Dual-action truss rods also do not require seasonal adjustment like traditional compression rods.
Due to CITES regulations we cannot ship this product outside of the US.
If you wish to upgrade this guitar with a LR Baggs EAS-VTC Pickup please note it will take up to 4 business to install the pickup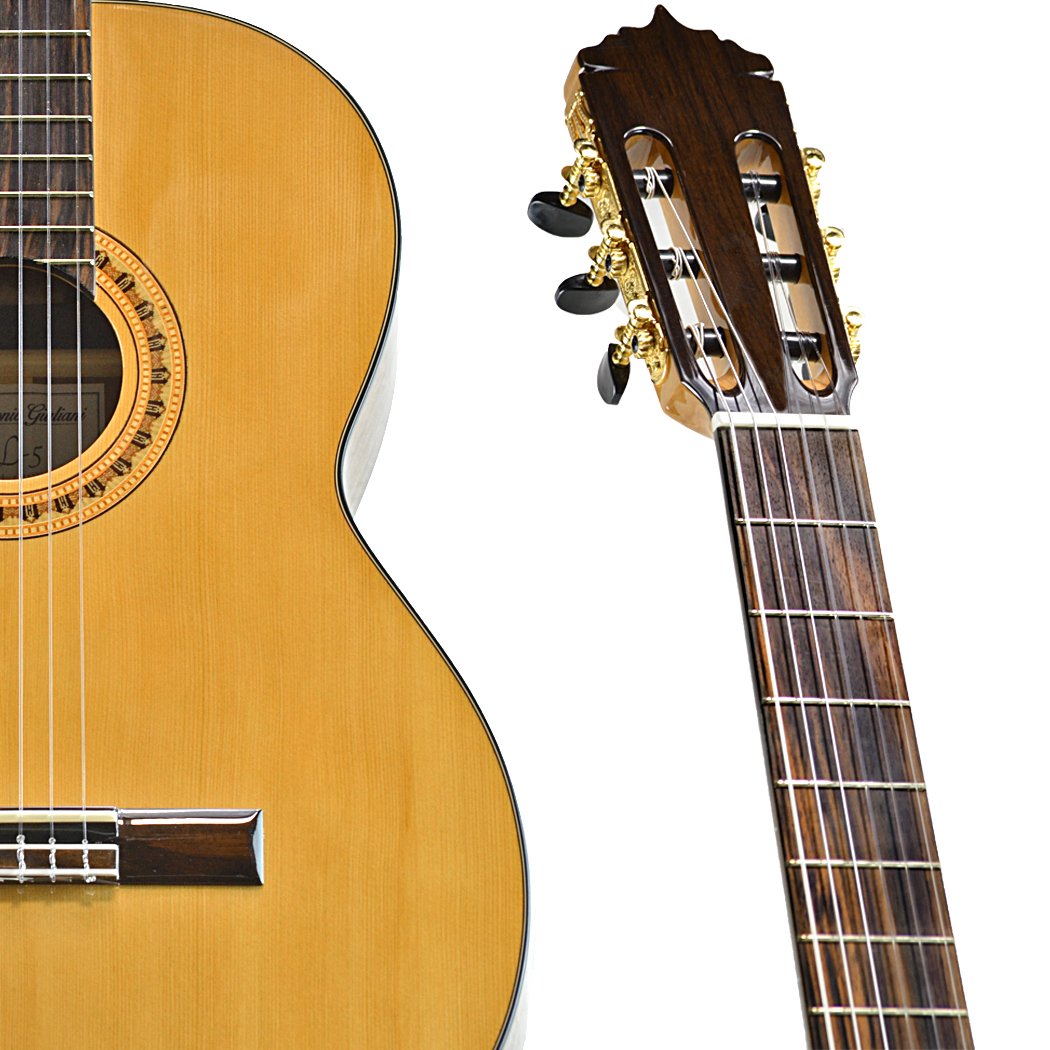 Antonio Giuliani CL-5 Mahogany Classical Guitar Outfit Features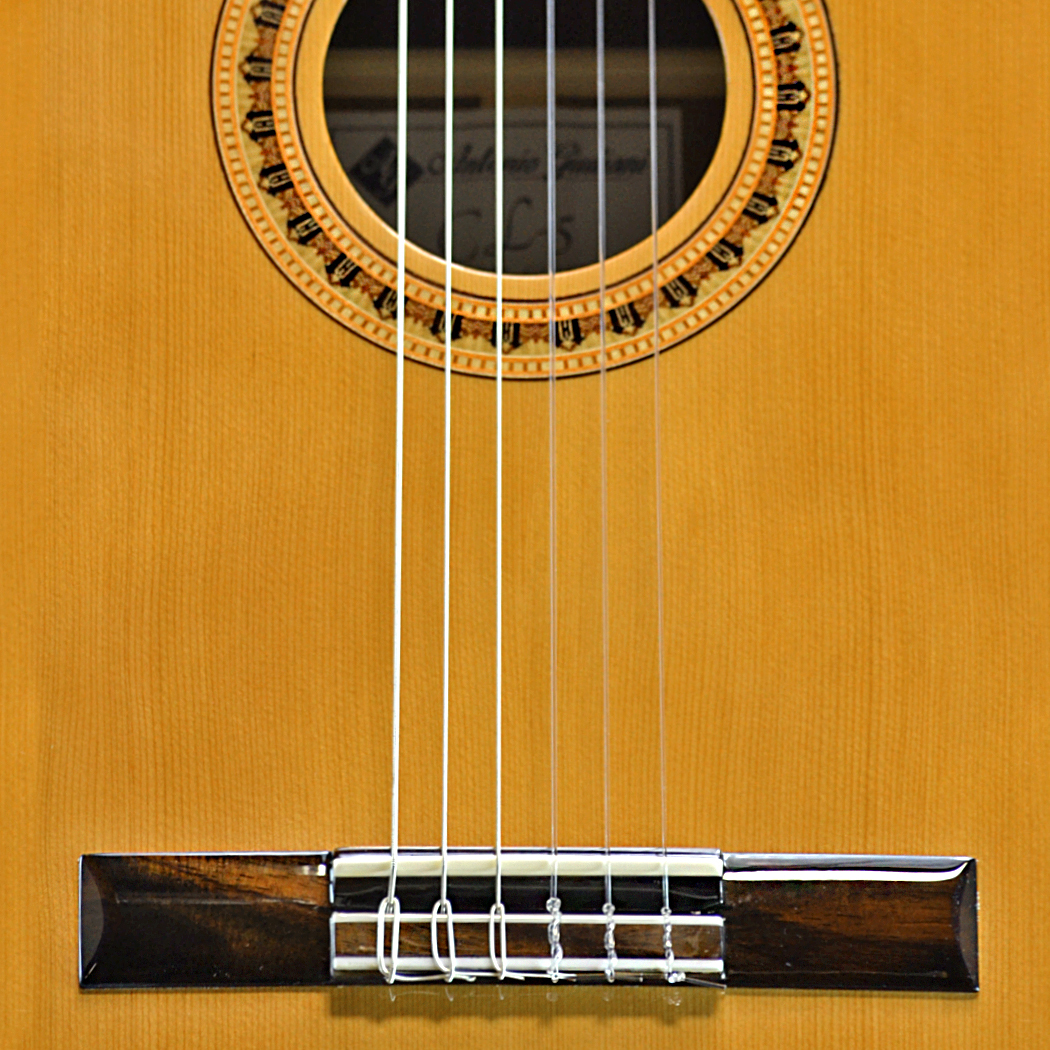 Product Features
All Giuliani guitars are hand built using traditional Spanish methods
Constructed with the highest quality mahogany neck, back, and sides, a solid rosewood fingerboard and a solid Canadian cedar top

Handmade construction

Real rosewood bridges

Constructed with dual-action truss rods
100% real bone saddles and nuts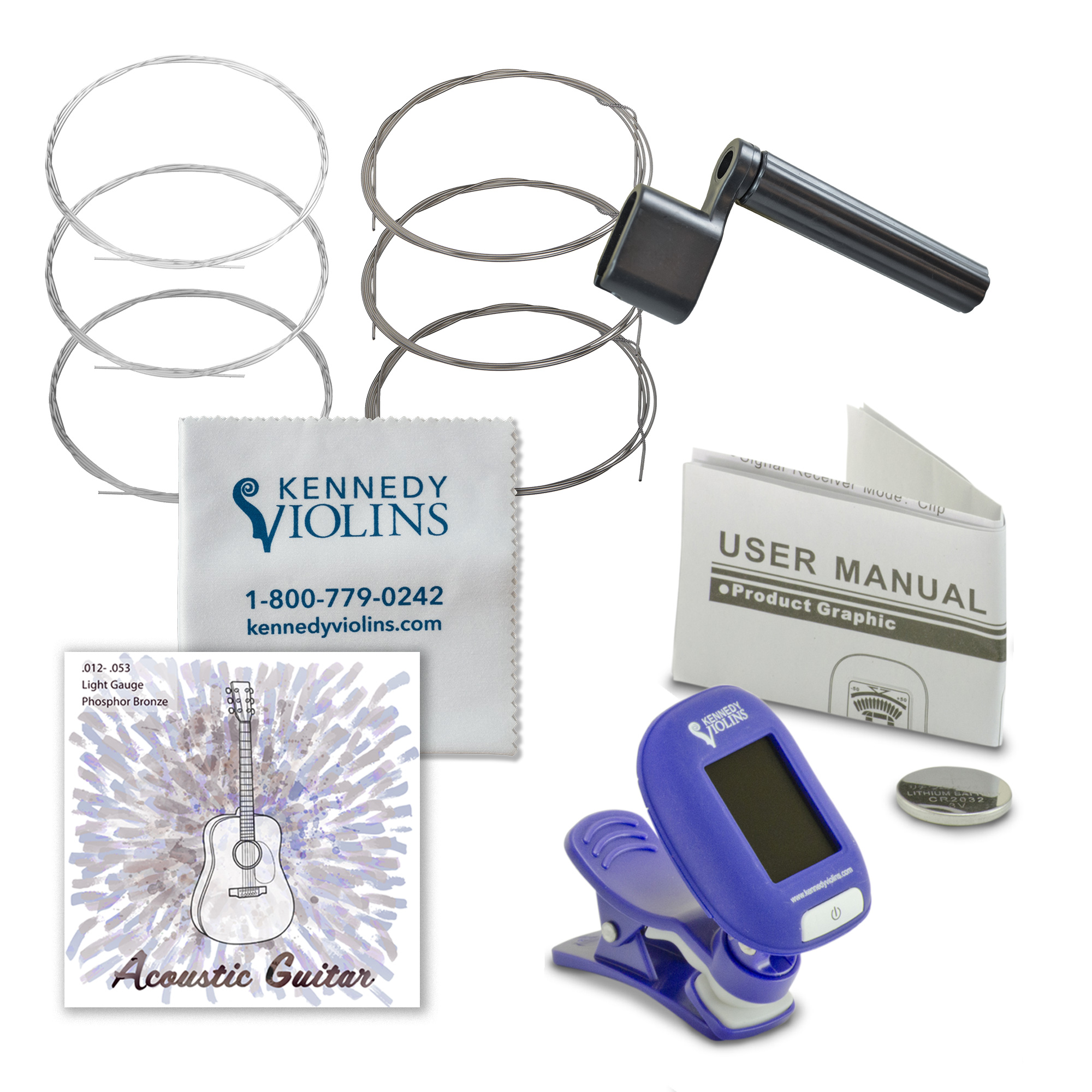 Accessories
Heavy duty gig bag

Genuine Savarez or

D'addario

strings installed

Digital clip-on tuner

Peg Winder

Includes extra set of strings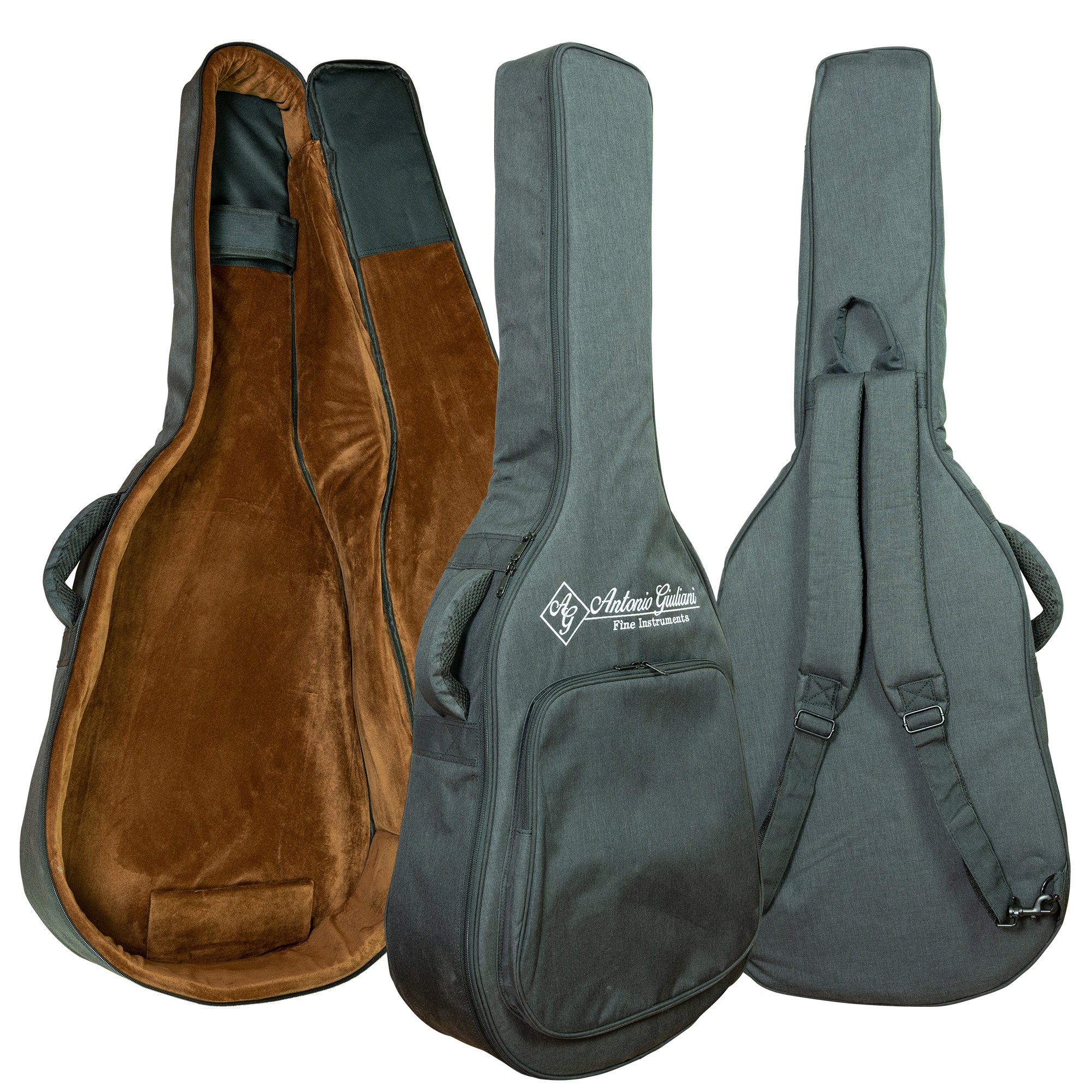 Case Features
Classical 40" Bag
Thick protective padding
Durable carrying handle
Ample storage pockets for all your music, accessories, and picks
Heavy-duty zippers for long lasting use
Style may vary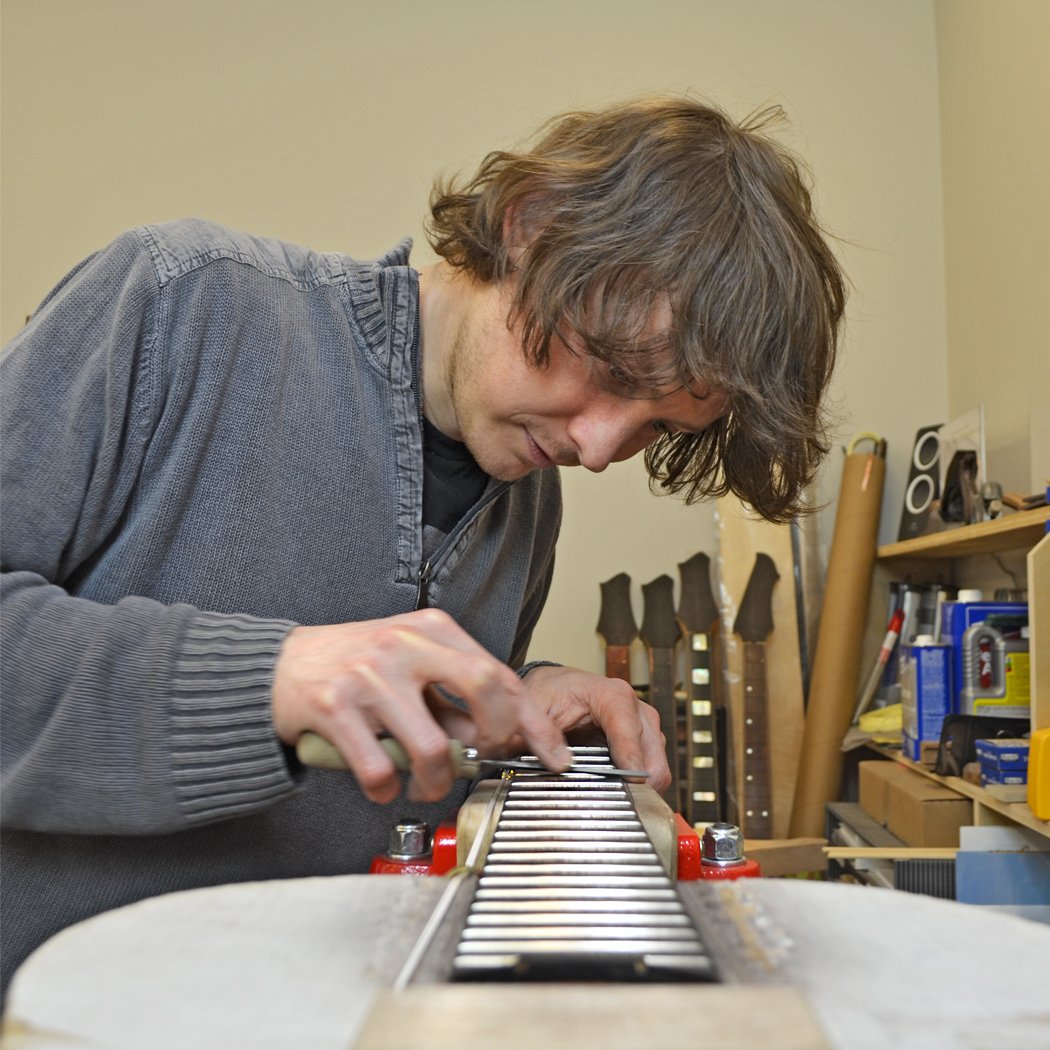 Professional Set Up
Our setup includes the following:

All frets have been hand leveled, crowned and polished
All fret ends have been dressed for comfort
Rosewood fretboard oiled for protection and beauty
Finish is polished
Every guitar is set-up with genuine Savarez or D'addario strings
Truss rods are adjusted for optimum playability
Strings are wound and tied correctly
Saddles are accurately shaped, height-adjusted, and sanded for optimum playability