Advanced Bow Option VN4
CUSTOMIZE YOUR ORDER: Add item to cart then save your accessory selections to your shopping cart before checkout.
4/4
The Giuliani Advanced Violin Bow is carefully handmade from choice pernambuco, a dense, strong, high-quality wood grown in northern Brazil that resists warping. It has a beautiful red hue and is a higher quality wood than standard Brazilwood. The hand-carved wood creates a strong bow shaft that offers better bounce and exceptional responsiveness. The stick is carved to exact specifications that ensure accuracy and clarity for advanced spiccato techniques. The wood has been hand-selected for its superior grain pattern as well as its ability to draw the warmest tone from your instrument.
All Kennedy Violins bows are made with Mongolian horsehair from high elevations. Extremely durable, strong, and long-lasting, its smooth texture creates a similarly smooth, clear, and full tone when drawn over the string.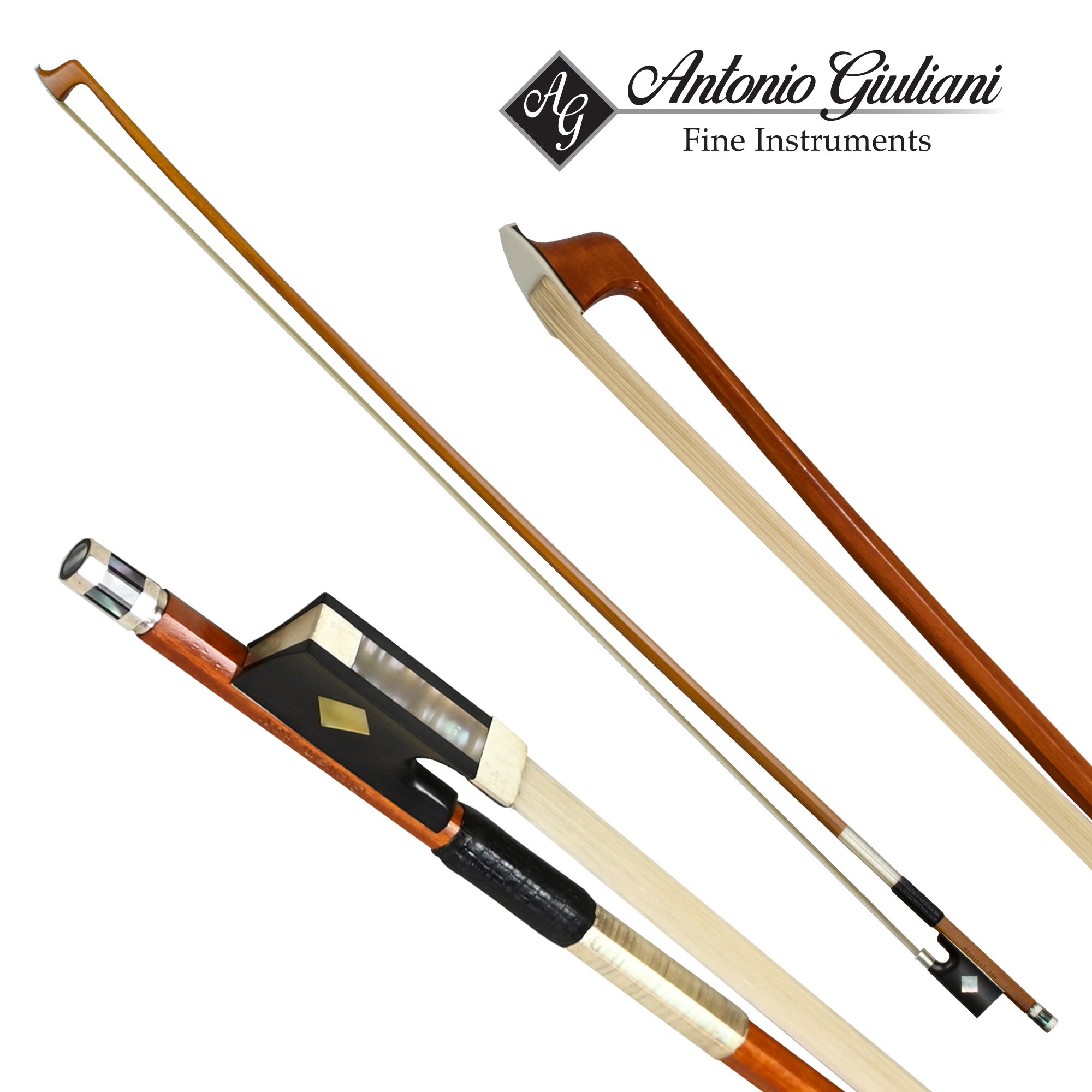 Advanced Bow Features
Strong octagonal bow shaft of genuine Brazillian Pernambuco
Fully mounted frog for great balance and durability
Solid silver winding (not silver-plated copper)
Solid silver accents for improved balance and durability
Premium abalone bow slide
Frog and screw accented with premium abalone
Solid, 100% Indian ebony frog
Precisely weighed for excellent balance and responsiveness
Unique diamond-shaped inlaid eyes
Leather grip