Vitacek Virtuoso Violin
PRODUCT HIGHLIGHTS
Rich and singing tone perfect for those who want volume without sacrificing warmth
This model features a sweet and even tone with a powerful and resonant projection
Perfect for: Advanced violinists and soloists
Features beautiful ebony fittings with heart shaped pegs and boxwood trim
CUSTOMIZE YOUR ORDER: Add item to cart then save your accessory selections to your shopping cart before checkout.
4/4
Outfit Accessories:
Case: Choose from available options during purchase.
Bow: CodaBow Diamond NX
Rosin: Pirastro Rosin
Accessories: Professional grade Thomastik or Pirastro strings installed plus a backup set (Portland or similar), polishing cloth
Recommended Upgrade: L'Archet Brasil Silver Mounted Violin Bow or CodaBow Diamond GX
The Vitacek Virtuoso is a stunning-looking violin with a beautifully antiqued finish. Built with premium tone woods, it also has a very stunning and complex tone. Like the other violins in our Vitacek lineup the Virtuoso has depth and warmth for a more balanced sound, but this model carries the projection that a professional or advanced violinist would want. They are very even, and feature a complex tone in every register. We were so impressed by the ease in achieving a sweet, singing tone that would fill up a performance hall from this violin.
These fine violins feature well-aged premium tonewoods that are hand carved with precision by master luthiers—extreme care taken at every step. No detail has been overlooked from the beautiful selection of tone woods all the way to the final spirit varnish that is masterfully antiqued.
Violin Features:
This violin features an even, full-bodied sound and has a particularly nice ringing sound in the upper register.
The tone in the lower register is rich and has a lot of depth
A beautiful brown finish that really shows the beautiful grain in the top
This violin has tasteful and artfully done antiqued finish
This violin would serve well for a first violinist or soloist looking for a violin that projects but retains a rich, warm tone
Hand carved French Aubert Deluxe or Milo Stamm bridge with parchment on E string
Listen to the Vitacek family of violins on YouTube.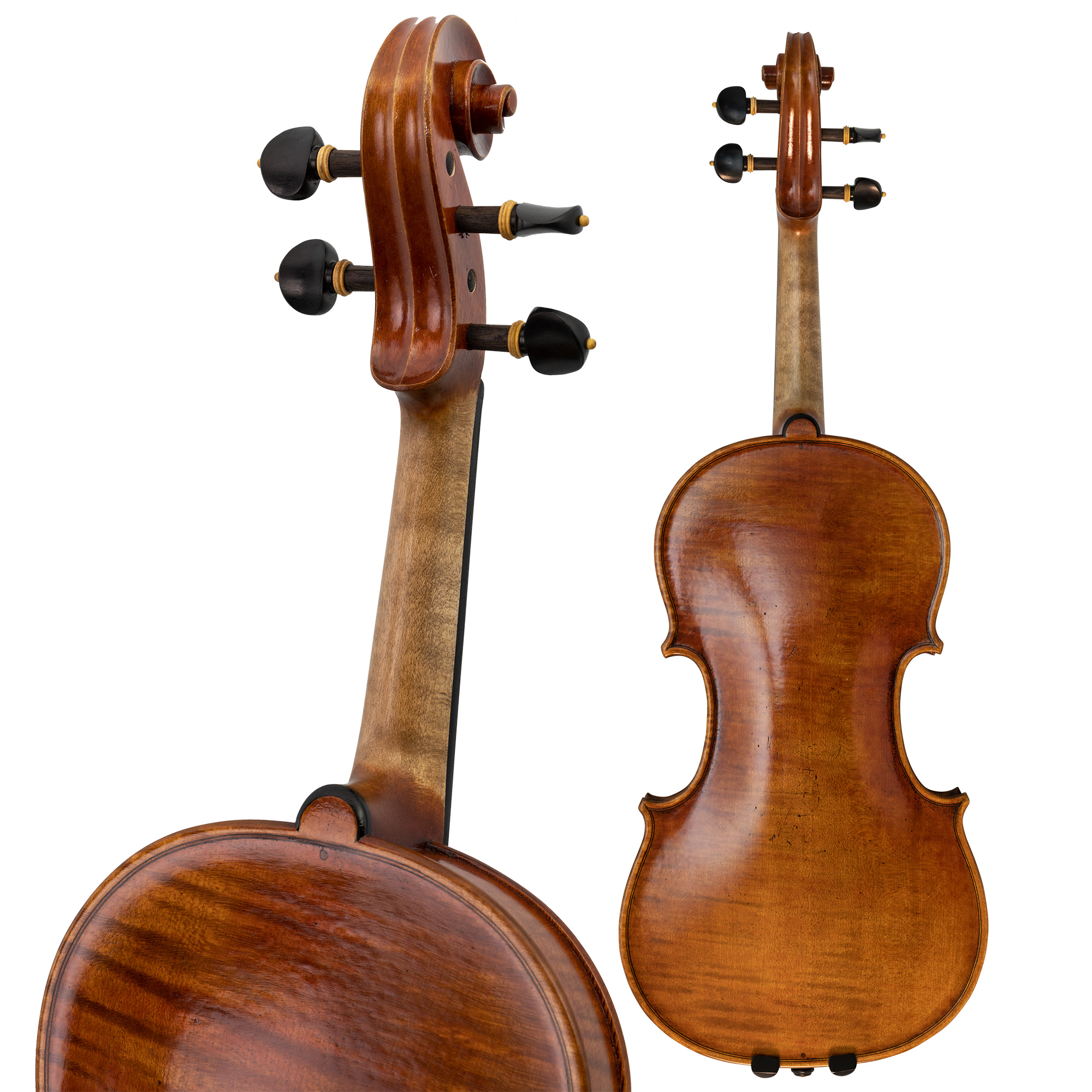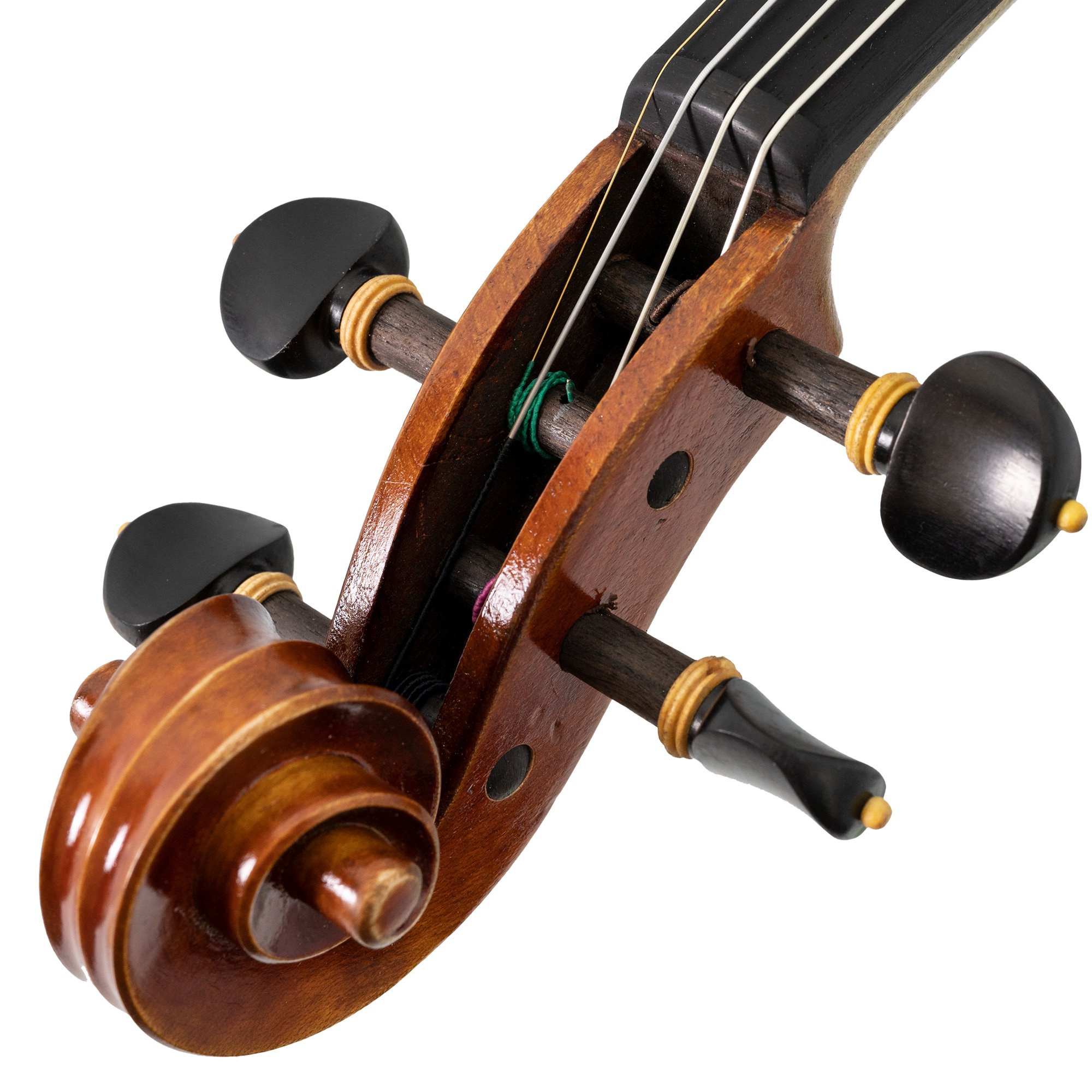 Professional Setup Included
All our violins are set up in the USA by our staff of in-house professional luthiers. This includes:

Arching the custom bridge
Fitting bridge feet to the curvature of the violin
Carving the nut to professional curvature
Fitting pegs
Polishing the finish
Installing strings and tuning the violin (violin may need to be re-tuned after shipment)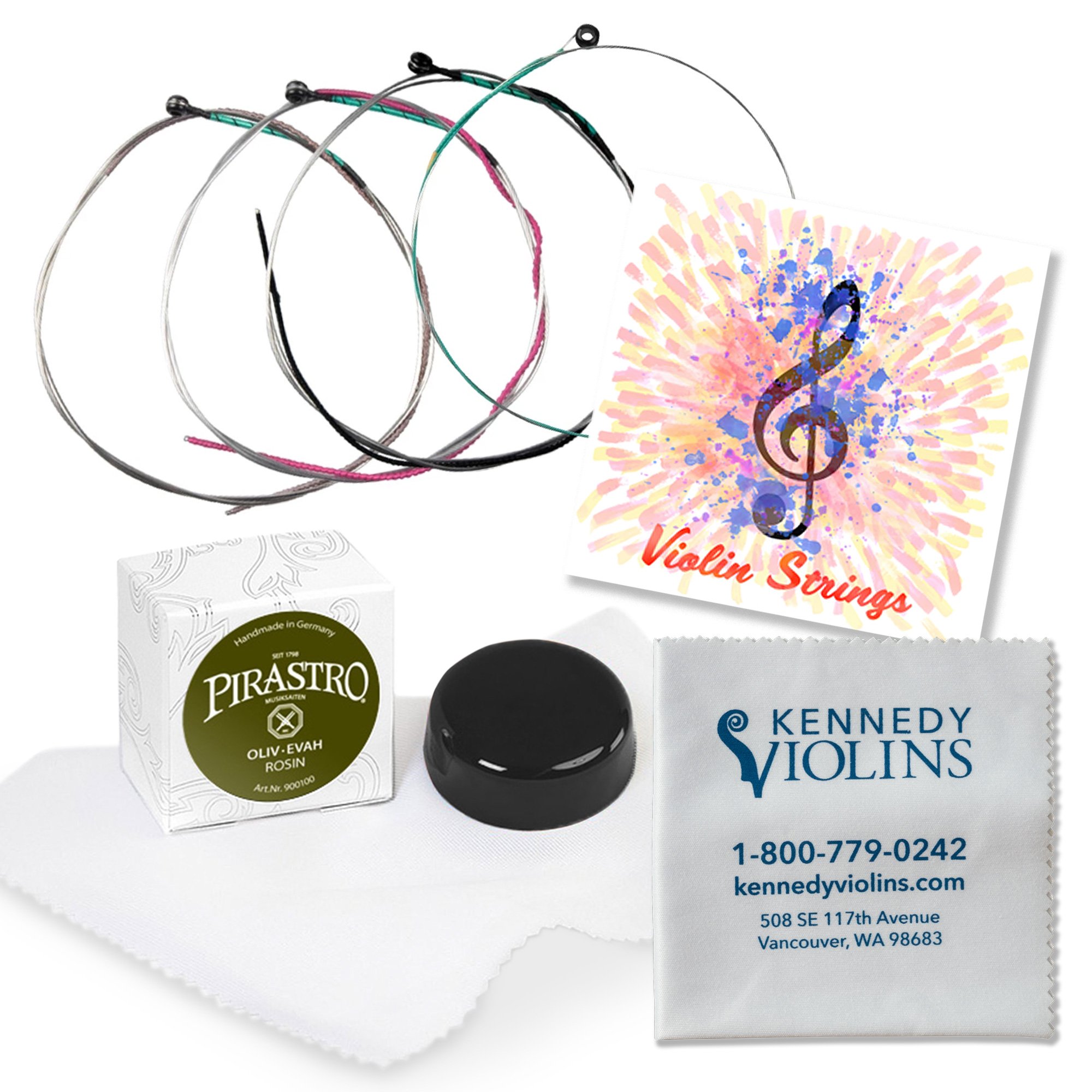 Included Accessories
In addition to a quality bow and sturdy case, your outfit comes with a selection of accessories chosen to compliment this instrument. Or choose from upgrade options during purchase.

Professional grade Thomastik or Pirastro strings installed
Backup set of Portland Strings or similar
Pirastro Rosin (style may vary)
Polishing cloth

Accessories may vary due to availability and special offers.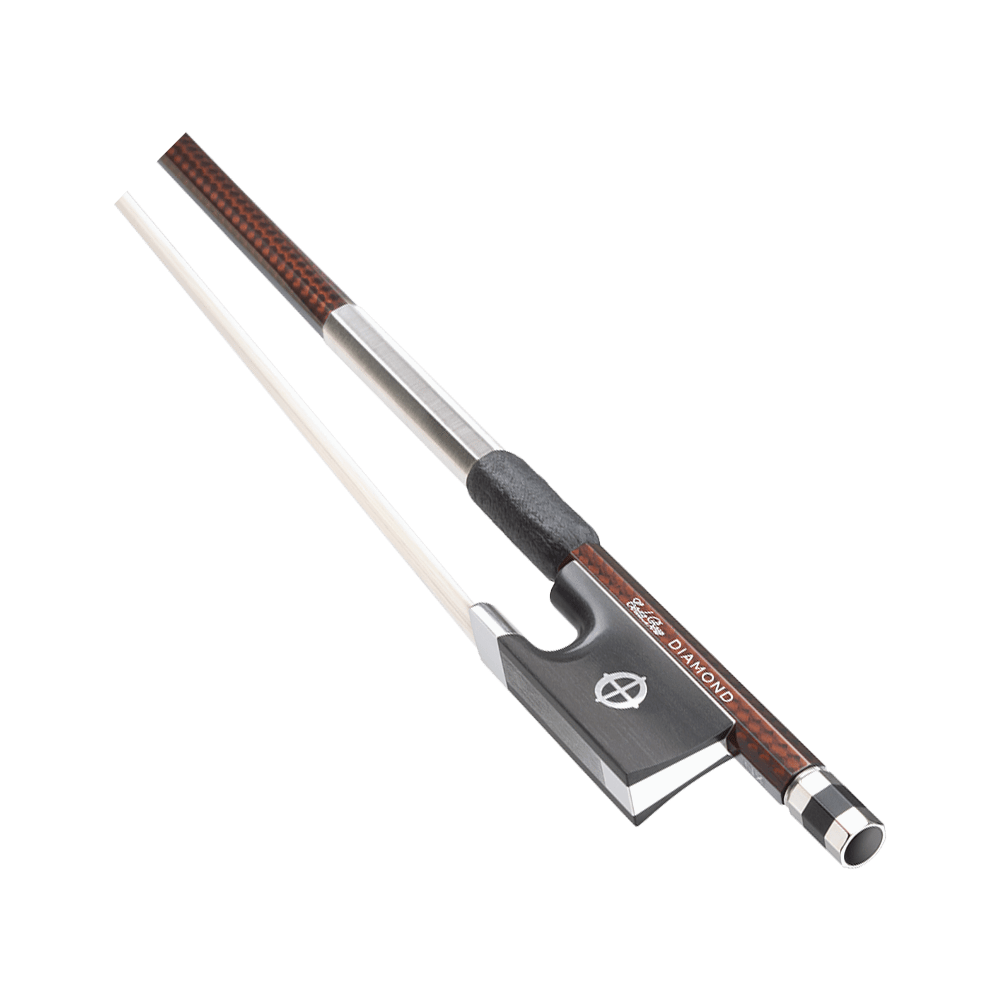 CodaBow Diamond NX
Strong, lightweight carbon fiber shaft with blended Kevlar core
Extremely durable and resistant to warping
Brown tinted color with graphite diamond weave
Fully-mounted CodaBow Xebony™frog
Silver-plated winding
Nickel-silver fittings
Natural carbon fiber weave bow slide
Fiber-reinforced tip plate
Excellent balance and responsiveness
Moroccan leather grip
Composite wedges and plugs
Limited 10-year warranty
-