Sandro Asinari Violin
PRODUCT HIGHLIGHTS
Fine master-luthier-made Italian instrument
One-piece flamed back, beautiful reddish orange varnish
Rosewood fittings with boxwood trim
Please call for more information 1-800-779-0242.
CUSTOMIZE YOUR ORDER: Add item to cart then save your accessory selections to your shopping cart before checkout.
4/4
Outfit Accessories:
Case: Choose from available options during purchase.
Bow: Not included in Fine Violin sales.
Rosin: Not included in Fine Violin sales.
Accessories: Not included in Fine Violin sales.
Recommended Upgrade: You can choose bow, case, and accessory options in the customizer during purchase. Contact the showroom rep for recommendations.
A very full rich and resonant instrument awaiting an advanced or professional violin player.
This fine violin would make a great addition for any player seeking an advanced or professional level instrument. Made in 2016 the Stradivarius "1715" instrument has a beautiful full sound characteristic of many of the finest italian violins. It's strung with Evah Pirazzi Gold strings which bring out the instruments big sound and ringing upper register. This instrument is set up perfectly and plays with ease and would make and ideal orchestral or solo instrument.
Measurements:
L.O.B: 356mm
String Length: 331mm
Rib Depth: 30mm
C Bout: 115mm
Upper Bout: 168.5mm
Lower Bout: 208.5mm
Due to CITES regulations we cannot ship this product outside of the US.
When purchasing a fine violin we recommend that you contact the showroom and speak to a customer service staff member, who can provide you with details about the instrument. We strongly suggest that you take advantage of our In Home Trial program when considering the purchase of a fine violin. We want you to be sure that the violin you purchase has the sound quality you are looking for.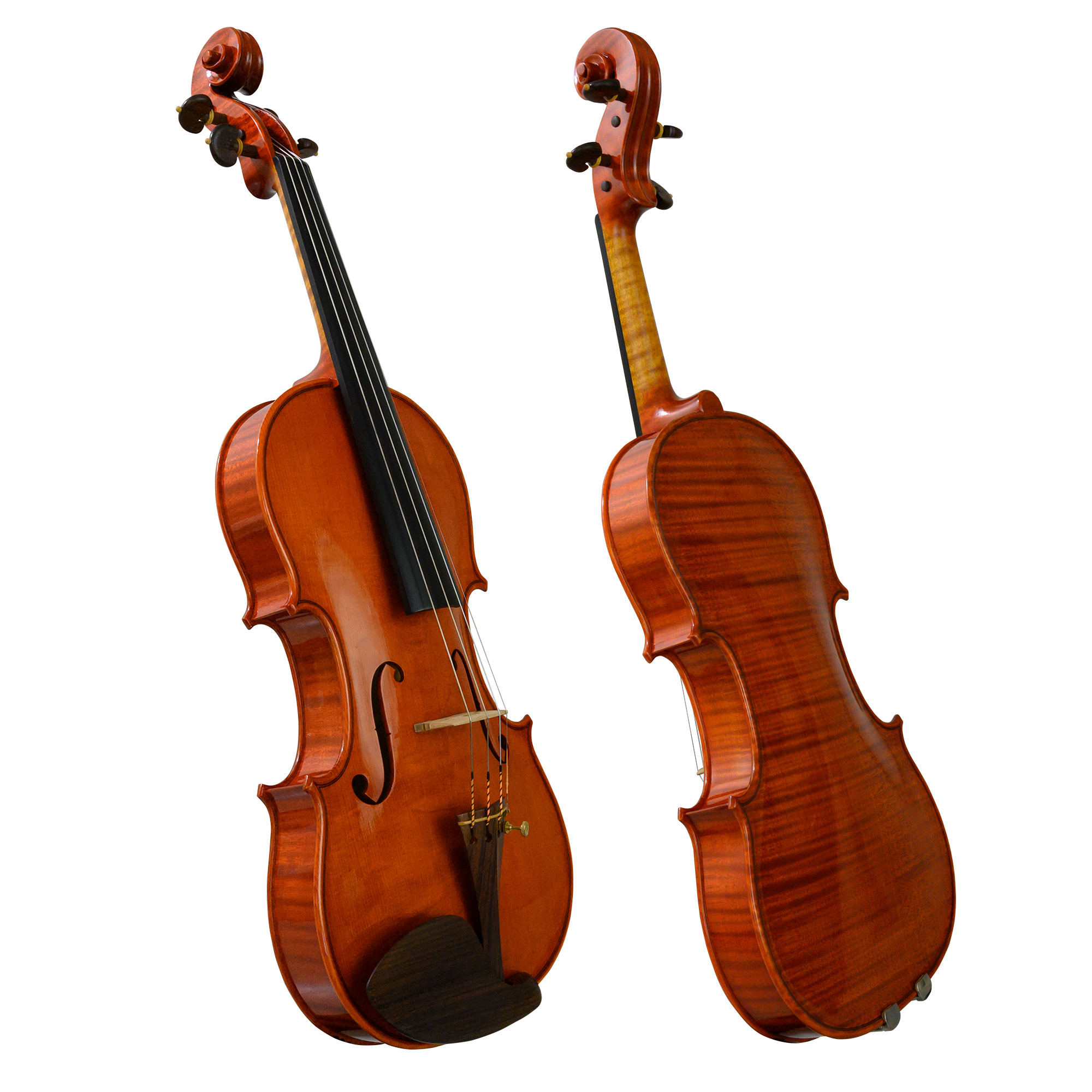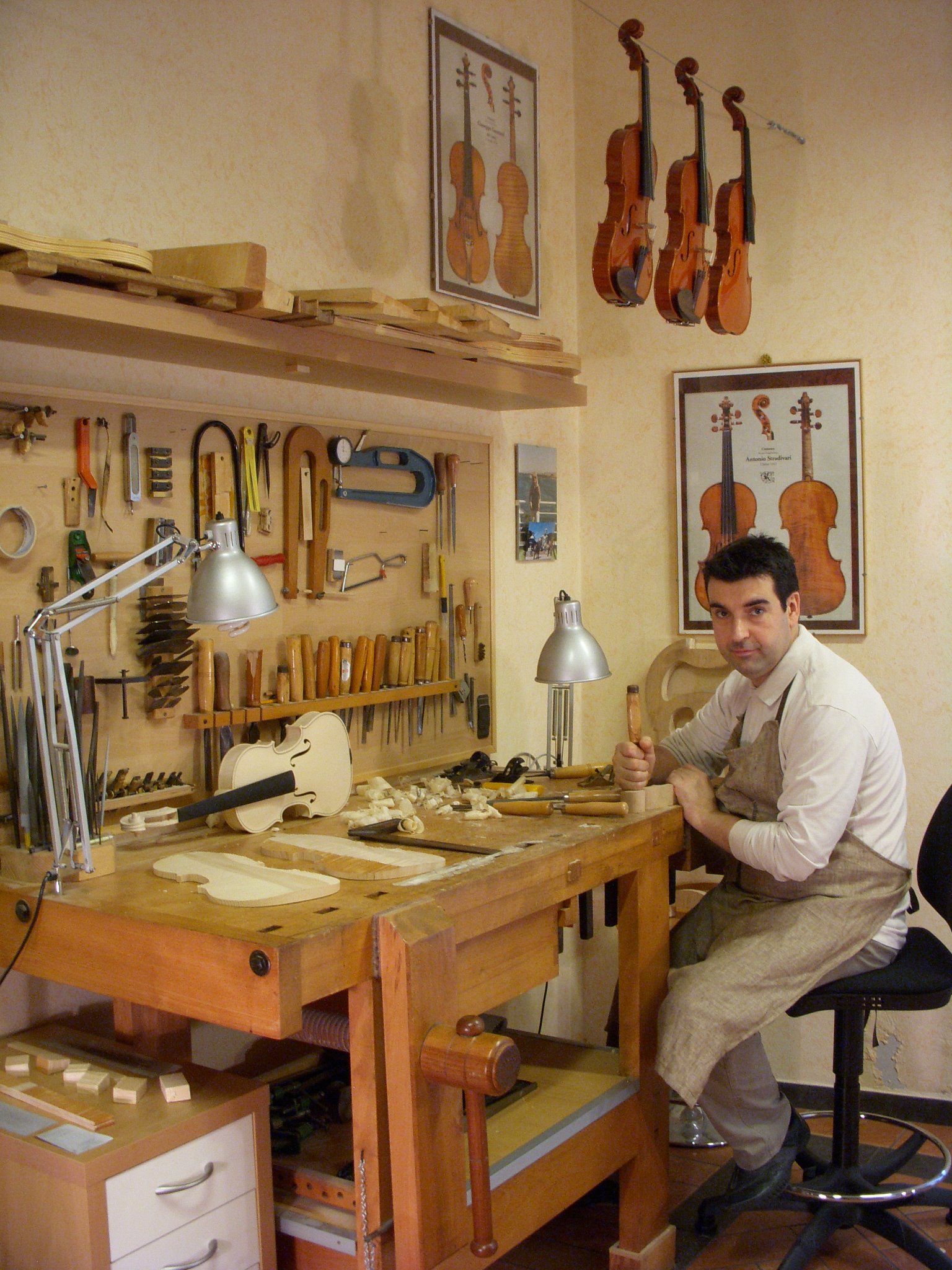 About the Luthier
Sandro Asinari was born in the Cremona Province in 1969. He studied at the International School of Violinmaking in Cremona under Vanna Zambelli and graduated in 1987. He was a student of Master Gio Batta Morassi at the CEE Workshop, where he refined his skills. He opened his own workshop in 1991.

He has participated in several national and international violin making competitions. In Baveno he was awarded various prizes: best "Young Violin Maker" in 1991, first and second prizes in the violin category (1991-1993), second prize and best sound in the viola category (1995), third prize for cello (1997), and best varnish in 2001.

At the Cremona Triennial 10th edition he was awarded an honorable mention for viola. He received second prize at the Wieniawski violinmaking competition in Poznan in 2006. He received second prize at the Nacod competition as well as best workmanship in 2008. That same year, he won the Arvenzis Violin competition. In 2009 he was a finalist in the viola category at the "Eufonia" European Competition.

He taught a course in scroll carving at the International School of Violinmaking in Cremona.

He is a member of the Board of Directors of The Consortium of Violinmakers "Antonio Stradivari" Cremona and a council member of the Associazione Liutai Italiani, where he has covered the roles of secretary and vice-president.

His production is inspired by the great masters of the antique Cremonese school, in particular Antonio Stradivari. His violins are appreciated in Italy and abroad, especially in Japan, Taiwan, China, USA and Australia.