New Test Follower
PRODUCT HIGHLIGHTS
Tone: Focused, forward, powerful
Aesthetics: Honey brown varnish, with beautiful textured spruce top and tight tiger striping on the ribs and back
Perfect for: Advanced violinists and soloists
Our high-quality instruments include professional set-up and exceptional customer service. Call 1-800-779-0242 for order customization requests.
CUSTOMIZE YOUR ORDER: Add item to cart then save your accessory selections to your shopping cart before checkout.
4/4 1/2
Zubak Soloist Violins, based on a Stradivarius design, are steeped in the traditions and materials of Eastern Europe. Crafted by a third generation master luthier, every aspect of a Zubak instrument pays homage to old world traditions, while using modern technology for preciseness and consistency.
Each Zubak is constructed of the finest woods from around the world. Bosnian and Yugoslavian tone woods are naturally aged 8-20 years, and European willow corner blocks are crafted with hide glue construction. Every component adds to its beauty and strong tone. The playing surfaces are carved with the utmost precision. Fingerboards are made from Madagascar ebony, and it is finished beautifully using traditional materials such as lavender oil, gum, and natural shellacs. 
Players comment that the Zubak Soloist has a clear and resonant sound that is also sweet. Its responsiveness makes it an easy instrument to play, and it produces a ringing quality for each tone produced. The G and D strings in particular have a very rich and colorful timbre. As the violin is "played in", the sound not only gets sweeter, but exhibits more individual character in all tone ranges as well. If ever there was a violin that made the player feel more empowered to play on stage, this is it.
Great attention is focused into adjusting all aspects of the instrument. After much testing and searching, we are confident that you will agree that a Zubak violin easily surpasses any other instrument in this price range.
Listen to more video demonstrations of the Zubak family of violins.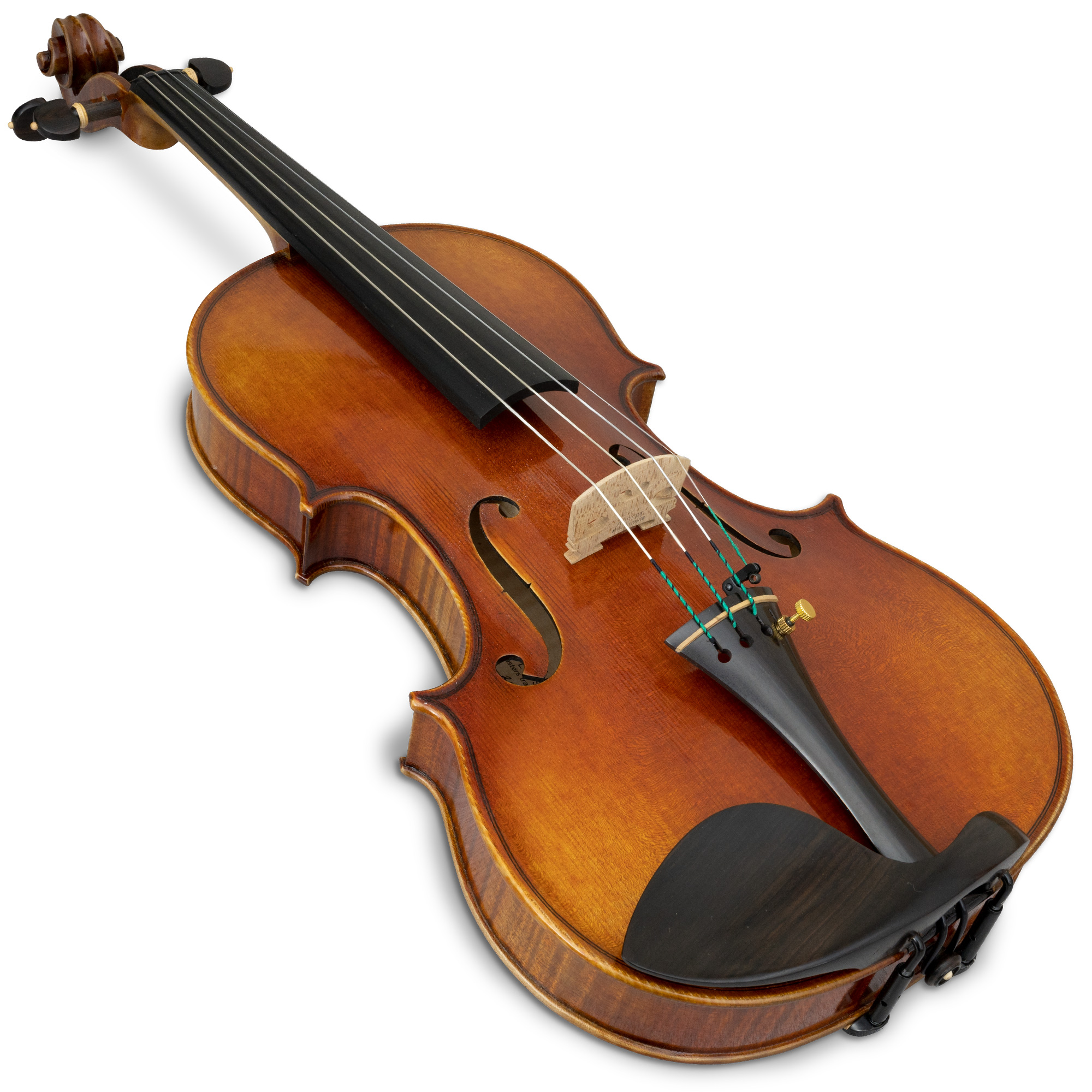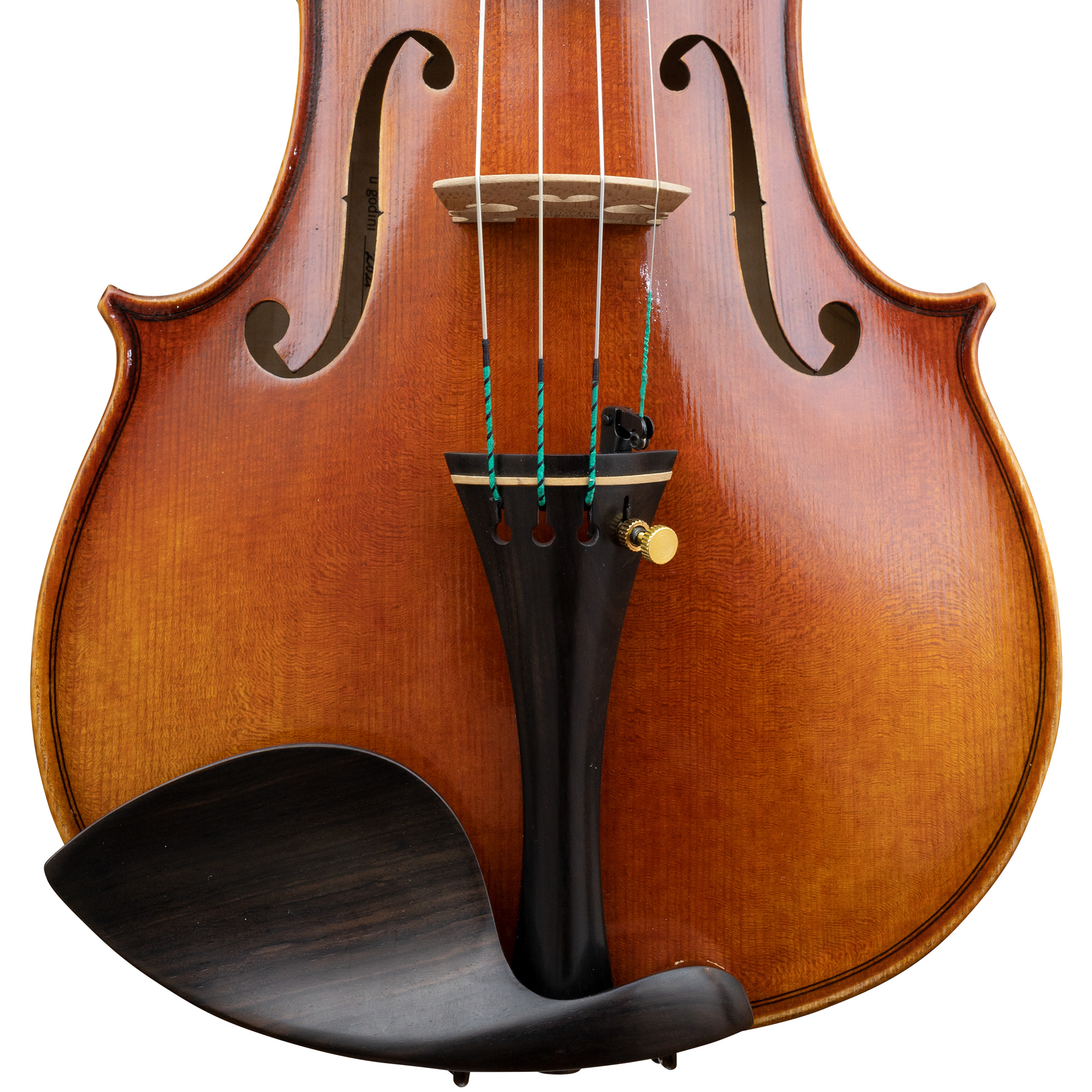 Violin Features
Pre-strung with your choice of professional strings

Custom-fit French Aubert bridge with parchment installed on E string

Pre-installed E-string fine tuner
Professional Pirastro rosin
Highest grade 100% genuine ebony fittings, including smoothed fingerboard, pegs, and tailpiece
Solid hand-carved, tiger-flamed maple back and sides
Solid hand-carved European maple back and spruce top
Inlaid purfling
German spirit varnish
Handmade construction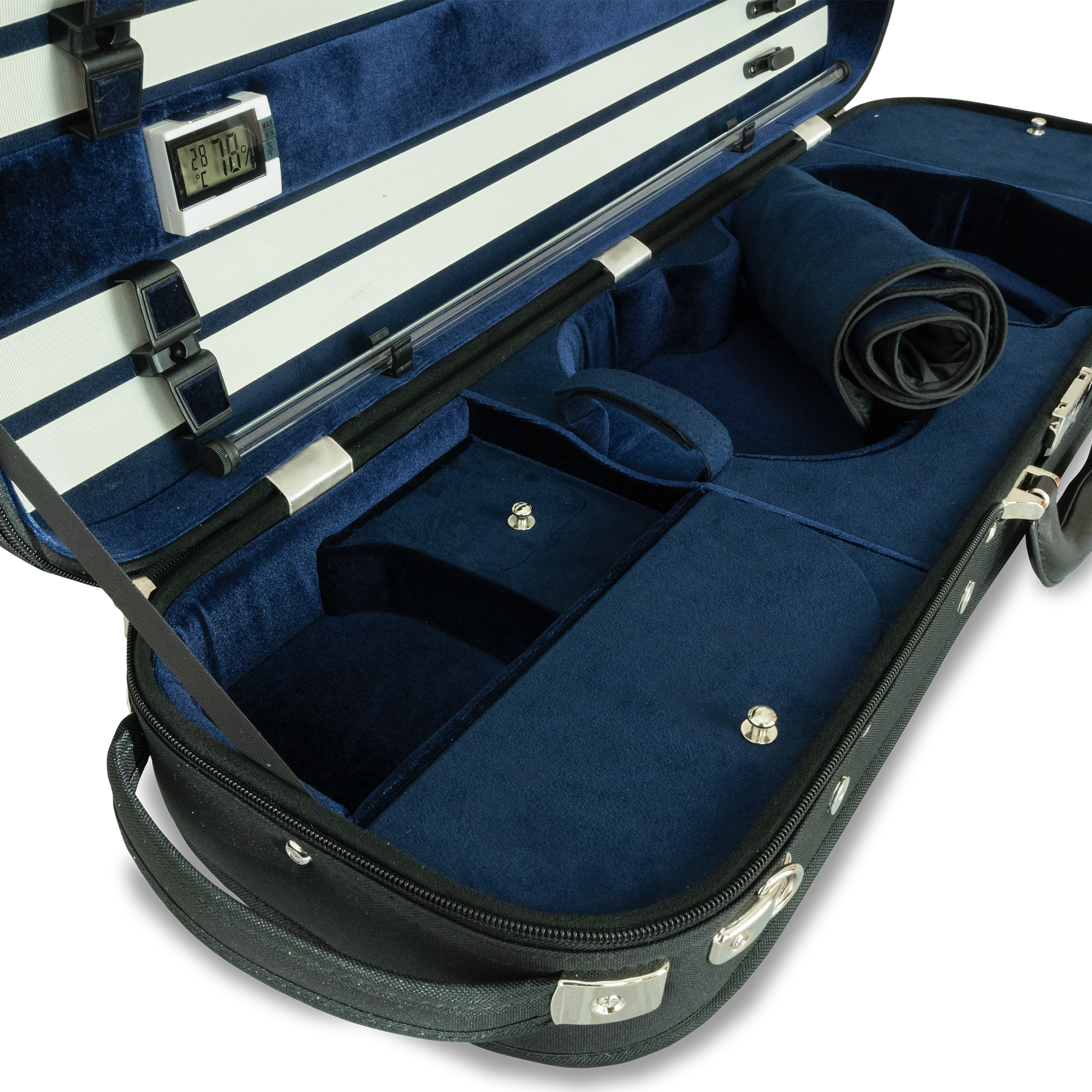 Nouveau Case Features
Four satin-lined rotating bow holders
Strong velcro straps for securing the violin in place
Digital hygrometer for humidity measurement
Durable Zippers
Plush velour lining
Spacious accessory compartments for shoulder rest, strings, rosin, straps, plus an exterior sheet music compartment with net pocket for small items.
Lined protective blanket to cover the violin
Two straps for backpack-style carrying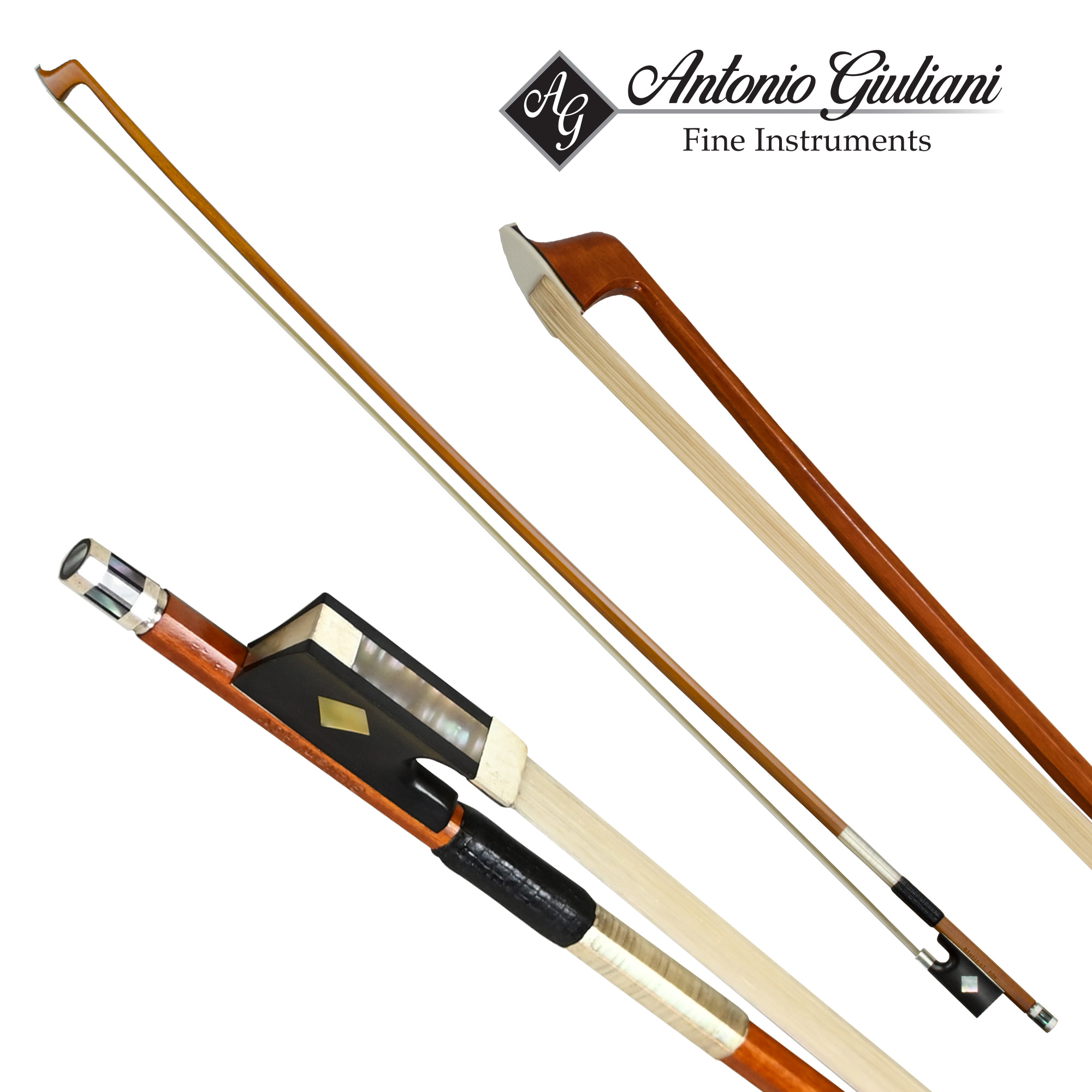 Giuliani Advanced Bow Features
Strong octagonal bow shaft of genuine Brazillian Pernambuco
Fully mounted frog for great balance and durability
Solid silver winding (not silver-plated copper)
Solid silver accents for improved balance and durability
Premium abalone bow slide
Frog and screw accented with premium abalone
Solid, 100% Indian ebony frog
Precisely weighed for excellent balance and responsiveness
Unique diamond-shaped inlaid eyes
Leather grip