Customizer Test of Antonio Giuliani Etude Violin Outfit
PRODUCT HIGHLIGHTS
Tone: Warm, rich, mellow
Aesthetics: Chocolately brown matte finish with beautiful flaming on the back
Our #1 teacher recommended violin! Perfect for: Discerning students
Our high-quality instruments include professional set-up and exceptional customer service. Call 1-800-779-0242 for order customization requests.
Choose your case color and customize accessories in your shopping cart before checkout.
4/4 3/4 1/2 1/4
Buy with monthly payments
Get a real-time decision.
Prime Member? Get fast, free delivery with Buy with Prime
Orders purchased through "Buy with Prime" are shipped from Amazon warehouse locations and cannot be customized.
Outfit Accessories:
Case: Portland Oblong
Bow: Giuliani Brazilwood
Rosin: Antonio Giuliani High Quality Rosin
Accessories: Special offer—Free Suzuki Book 1 included. Carbon fiber-style shoulder rest, Prelude strings installed, extra strings (Portland or similar), clip-on tuner, string cloth.
Recommended Upgrade: D'addario Zyex Strings
You get high-quality accessories as the standard option with your outfit. Or, choose from upgrade options before checkout. Standard accessory items may vary due to special offers, upgrades, or availability.
The Antonio Giuliani Etude is consistently recommended by violin teachers, and for good reason. It has a significantly more resonant tone than other student violins, and a sweet singing voice. The Etude's warm and mellow character make it the perfect violin for students and anyone looking for a high-quality fractional or full-size violin with an exceptional sound.
This violin comes with a complete set of accessories and Kennedy Violins lifetime warranty.
FEATURES:
High quality composite tailpiece with independent built in fine tuners.
High-quality spruce top and maple back tonewoods.
Rich, warm-toned oil finish.
Inlaid purfling.
Beautifully carved ebony fittings including polished fingerboard and pegs.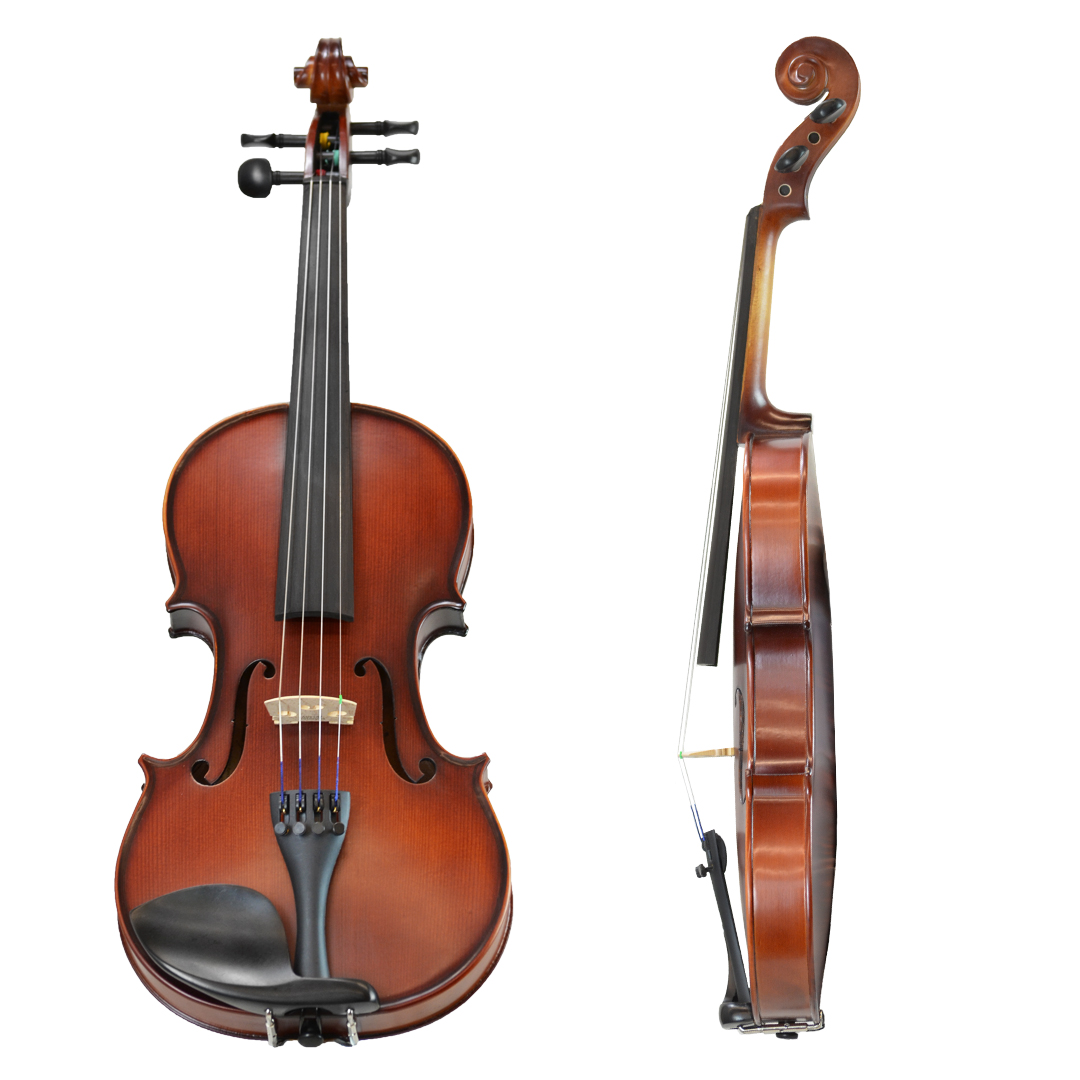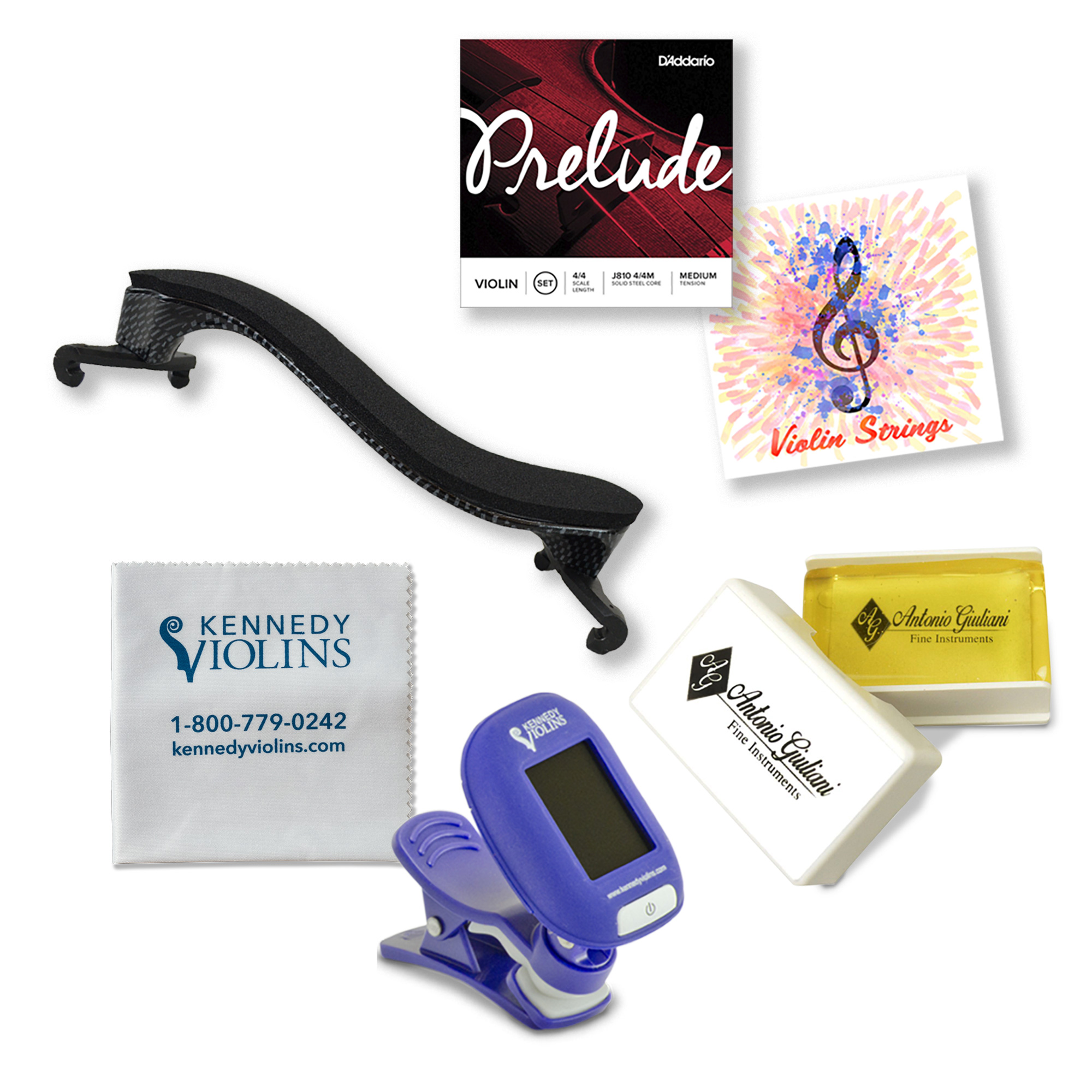 Included Accessories
Carbon-fiber-syle shoulder rest
Antonio Giuliani rosin
String cloth
Clip-on tuner
D'Addario Prelude strings installed
Plus extra set of strings (Portland or similar)
Strong and lightweight carrying case. Choose your case in the cart

Included accessories may vary by brand or style depending on availability or special offers.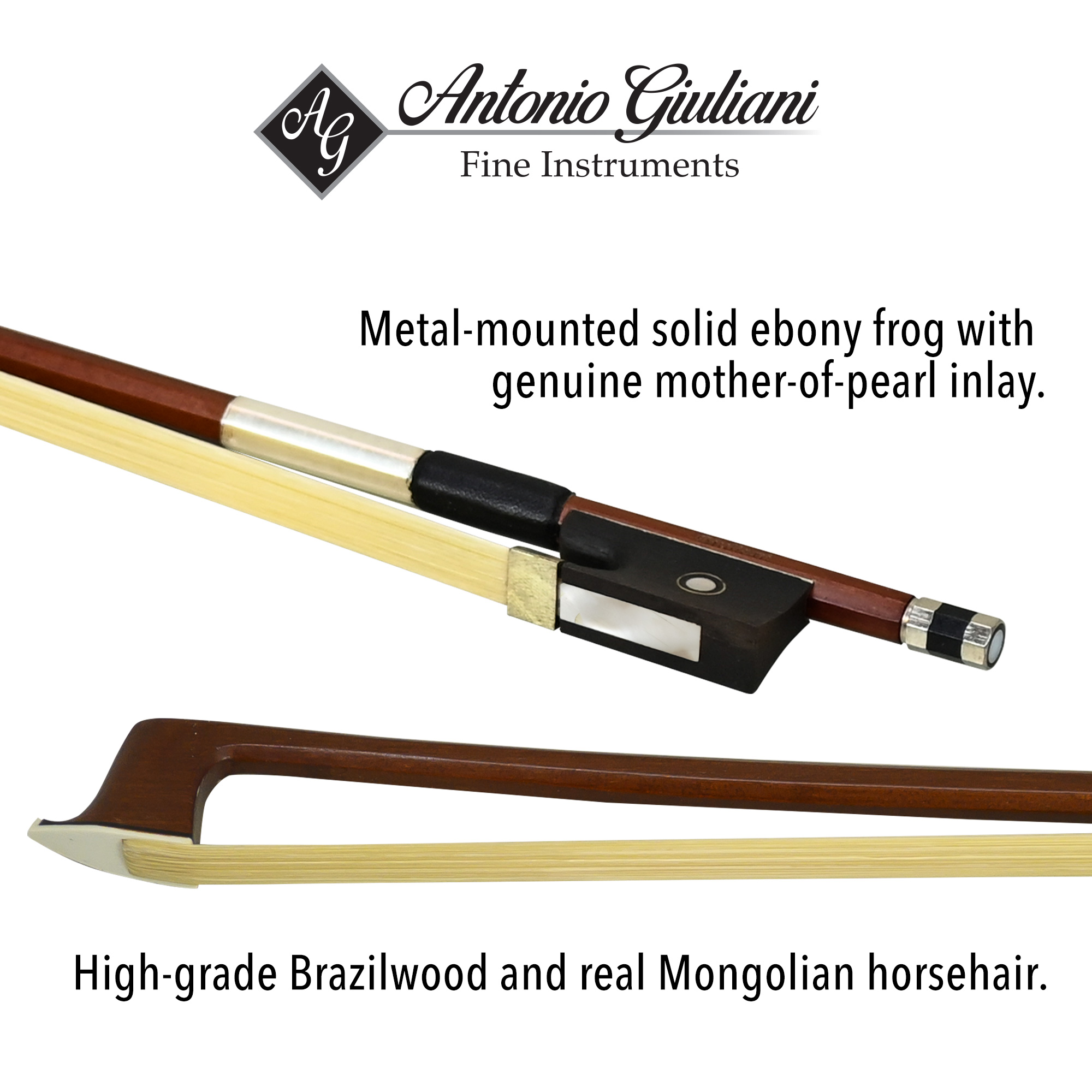 Giuliani Brazilwood Bow Features
Strong octagonal bow shaft of genuine Brazilwood
Genuine Mongolian horsehair
Half-mounted 100% ebony frog for great balance and durability
Mother of pearl inlay on frog
Silver winding
Abalone bow slide
Precisely weighed for excellent balance and responsiveness
Black leather grip